Streaming Baas & van Gelder concert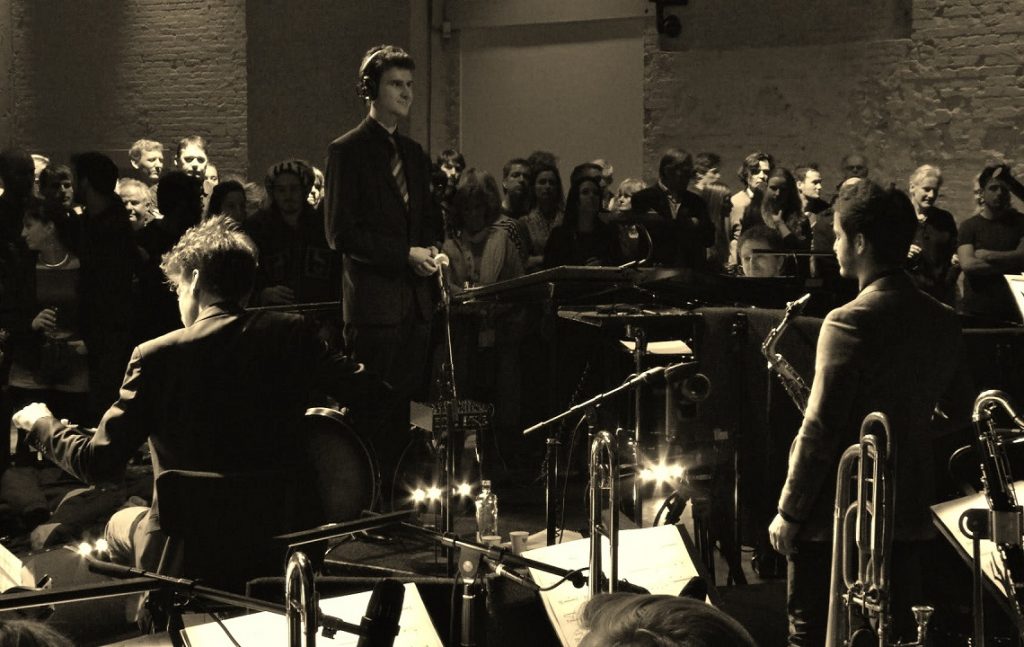 On Thursday January 28 at 20:30 CET, the concert we recently did in Amsterdam with Reinier Baas & Ben van Gelder will be streamed via www.mo.nl/live and our MO app.
In the last couple of years, multi talents Reinier Baas (guitar) and Ben van Gelder (alto saxophone) did many shows together. Over 150! This intense cooperation was rewarded with two sold out shows including the whole Metropole Orkest, conducted by Christian Elsässer. The orchestra already has a history with Elsässer, since he was a participant during the 2012 Metropole Orkest Arrangers Workshop. Both concerts included lots of variations in terms of music and stage formation. You should absolutely check out the stream if you're into modern jazz music!
For now, you can have a look at some unique behind-the-scenes footage:
Published: Wednesday January 27 2016