Education
Metropole for everyone
Metropole Orkest is keenly aware of its' unique position as an orchestra offering superior quality when it comes to light music. Therefore the orchestra is happy to share its knowledge and experience with future generations. Our efforts in music education and talent development are aimed at reaching different groups. We have programs for school children ages 4-12, young musical talent and amateur musicians.
Metropole op School
For Dutch primary schools we have developed a music curriculum named 'Metropole op School', for children from the ages 4-12 to become acquainted with the world of jazz, pop and world music.
Metropole Academy
Various educational programs for national and international musical talent are organised under the name Metropole Academy. For international talent in the field of composition and arranging we offer the International Arrangers Workshop led by Vince Mendoza. In addition there are special project weeks for students of the Dutch conservatories that offer a high-quality supplement to their studies. To support Dutch amateur musicians we share knowledge through our MO Adventure project.
Learn more about the Metropole Academy project weeks.
Learn more about International Arrangers Workshop.
Learn more about MO Adventure for the Dutch HaFaBra (in Dutch).
Jong Metropole
Jong Metropole (Young Metropole) is a unique collaboration between the Metropole Orkest, the NJO (National Youth Orchestra of the Netherlands) and the NJJO (National Jazz Youth Orchestra of the Netherlands) with the aim of preparing young, talented musicians from classical and light music for a professional career. Learn more…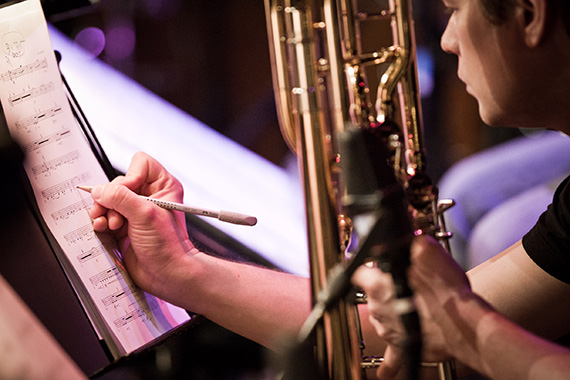 We also offer corporate management training programs.
Next to our explots in music education and talent development we also offer workshops on leadership, communication, performing under pressure and customer experience. Interested in what the Metropole Orkest has to offer in a business environment? Please contact Jan Geert Vierkant.