Education
Metropole for everyone
The Metropole Orkest is keenly aware of its' unique position as an orchestra offering superior quality when it comes to light music. Therefore the orchestra is happy to share her knowledge and experience with future generations. But the educational activities do not stop there as the aim is to connect with people from all social groups. The goal is to be the leader of talent development in the world of light music with amateur musicians.
Education for the Metropole Orkest means the dissemination of knowledge and musical passion for all social groups including children, young talents, amateurs, and the elderly. In addition, innovative educational techniques are used with management training programs in large organizations and firms.
The MO also provides primary and secondary schools with the opportunity to visit a rehearsal or concert and / or to make music under the guidance of MO musicians. These activities foster social development and increase awareness and involvement with the musical arts in the Netherlands.
The website for MCO education is www.mco.nl/educatie and here you will find various school activities that can be reserved. In the future you will be able to reserve activities on the Metropole Orkest website also.
The Metropole Orkest in cooperation with the National Youth Jazz Orchestra, will develop an academy to further the development of orchestral students.
The Arrangers Workshop is a famous program internationally. Every two years the Metropole Orkest accompanies talented conductors from around the world, helping them to develop their capabilities, and thereby presenting opportunities for future co-productions and cooperation.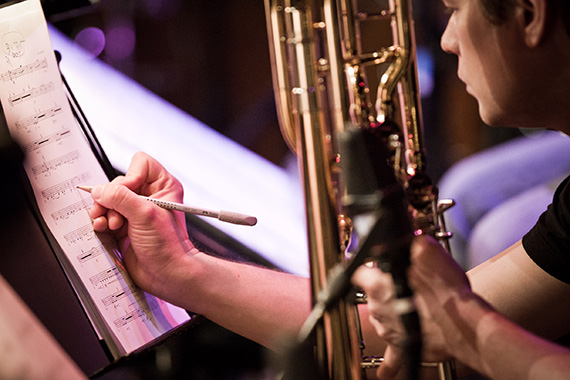 Throughout the Netherlands many brass bands, big bands, and harmonies are active. Together with the Artes7 the Metropole Orkest steps up to help these associations with light music productions. In addition, the orchestra trains conductors and provides master classes for musicians.
At this time the educational projects of the Metropole Orkest require the physical presence of the participants. However, in the future the orchestra will expand digital capabilities to open up educational opportunities to a wider audience. The online composing tool www.ikcomponeer.nl is an example of this ambition.
Are you interested in what the Metropole Orkest has to offer you? Please contact Iris Oltheten or Ester de Graaff at educatie@mo.nl