Thomas Dybdahl & Metropole Orkest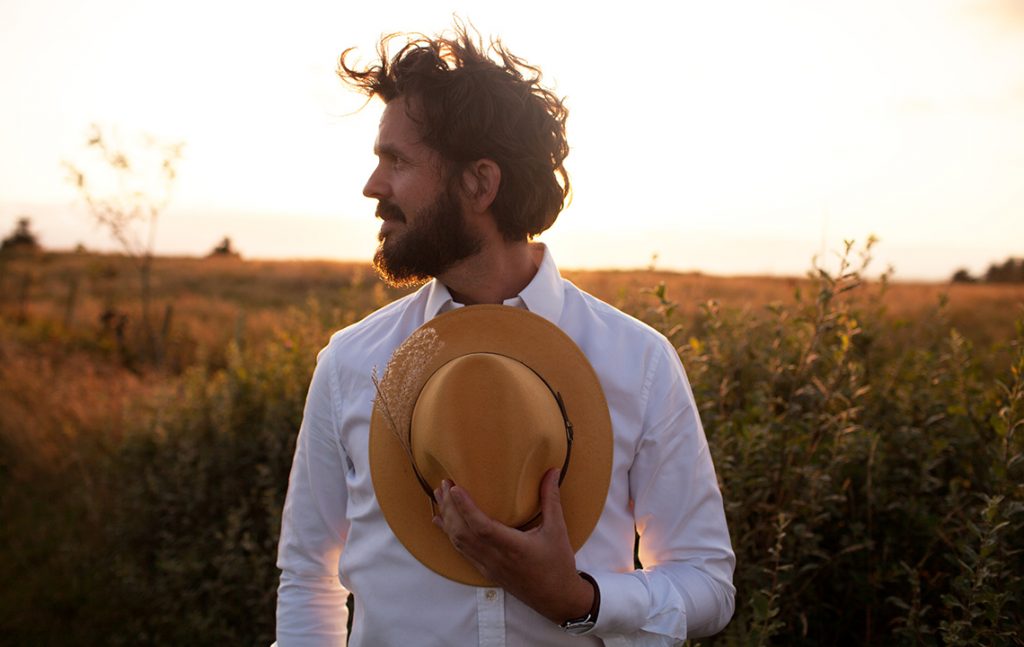 Thomas Dybdahl has a soft spot for orchestral music. And even though his approach is usually more acoustic, the lush and romantic instrumentation perfectly lends itself to orchestral remakes of his songs from the recent album Fever up to his 2002 debut That Great October Sound.
Want to help support Metropole Orkest in creating more orchestral remakes in every genre imaginable? Please consider a donation.
I Never Knew That What I Didn't Know Could Kill Me
Composed by: Thomas Dybdahl, Larry Klein, David Poe
Original string arrangement by: Vince Mendoza
Adapted by: Stefan Behrisch
This Love is Here To Stay
Composed by: David Baerwald, Thomas Dybdahl, Larry Klein
Arranged by: Stefan Behrisch
That Great October Sound
Composed by: Thomas Dybdahl
Arranged by: Morten J. Olsen (original string arrangement), Vladimir Nikolov
Solo: Maarten Combrink, trombone
A Love Story
Composed by: Thomas Dybdahl
Arranged by: Reyer Zwart
On My Way To California
Composed by: Thomas Dybdahl, Håvard Rosenberg
Arranged by: Vladimir Nikolov
Solo: Peter Tiehuis, guitar
Call Me By Your Name
Composed by: Thomas Dybdahl, Håvard Rosenberg, Hilde Selvikvåg, Marius Samuelsen
Arranged by: Jochen Neuffer
Moving Pictures
Composed by: Thomas Dybdahl (music), Nina Nielsen (lyrics)
Arranged by: Noam Wiesenberg
From Grace
Composed by: Thomas Dybdahl
Arranged by: Noam Wiesenberg
Solo: Rik Mol, flugelhorn
intermission
Always
Composed by: Thomas Dybdahl
Arranged by: Jochen Neuffer
Solo: Rik Mol, flugelhorn
Just a Little Bit
Composed by: Thomas Dybdahl
Arranged by: Jochen Neuffer
Solo: Jasper Soffers, piano
Solitude
Composed by: Thomas Dybdahl
Arranged by: Morten J. Olsen
Then There Was You
Composed by: Thomas Dybdahl, Håvard Rosenberg
Arranged by: Jochen Neuffer
Babe
Composed by: Per Kristian Ottestad, Edie Kuhnle, Thomas Dybdahl
Arranged by: Reyer Zwart
Solo: Marc Godfroid, trombone
Rain Down On Me
Composed by: Thomas Dybdahl, Per Kristian Ottestad
Arranged by: Daniel Jamieson
One Day You'll Dance For Me, New York City
Composed by: Thomas Dybdahl
Arranged by: Damiano Pascarelli
45
Composed by: Thomas Dybdahl, Håvard Rosenberg
Arranged by: Vladimir Nikolov
This Next Wave Is a Big One
Composed by: Thomas Dybdahl
Original string arrangement by: Vince Mendoza
Adapted by: Stefan Behrisch
METROPOLE ORKEST
conducted by Jochen Neuffer
1st violin
Vera Laporeva
Jasper van Rosmalen
Sarah Koch
Denis Koenders
David Peijnenborgh
Federico Nathan
Saskia Frijns
2nd violin
Merel Jonker
Herman van Haaren
Willem Kok
Ewa Zbyszynska
Ruben Margarita
Robert Baba
Xaquín Carro Cribeiro
viola
Norman Jansen
Mieke Honingh
Julia Jowett
Iris Schut
Isabella Petersen
cello
Joel Siepmann
Jascha Albracht
Susanne Rosmolen
Jascha Bordon
double bass
Erik Winkelmann
Arend Liefkes
harp
Joke Schonewille
flute
Mariël van den Bos
Janine Abbas
oboe
Katharina Kauruff
saxophone
Marc Scholten
Paul van der Feen
Leo Janssen
Sjoerd Dijkhuizen
Max Boeree
French horn
Pieter Hunfeld
trumpet
Ray Bruinsma
Nico Schepers
Koen Smits
Rik Mol
trombone
Marc Godfroid
Maarten Combrink
Jan Bastiani
bass trombone
Martin van den Berg
orchestral percussion
Murk Jiskoot
René Spierings
drums
Mark Schilders
guitar
Peter Tiehuis
bass
Aram Kersbergen
keys
Jasper Soffers
backing vocalist
Marjolein van der Klauw