Program Arakatak
On this page you'll find the setlist with background information and the orchestra line-up of the September 16 performance at Müpa for Bridging Europe Festival.
You can also learn more about how to support Metropole Orkest and get notified about the release of the world premieres you've heard this evening.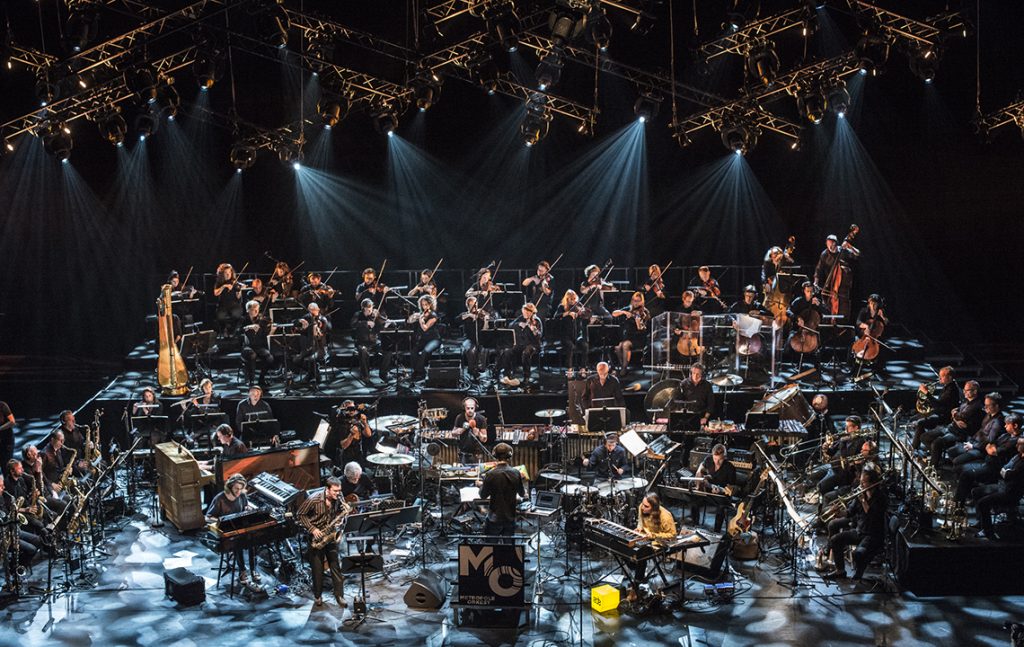 On September 16, Metropole Orkest will make an appearance at the Bridging Europe festival in Budapest. Conducted by Miho Hazama, the orchestra will play new compositions under the title 'Arakatak: New music for Metropole Orkest'.
Recently the orchestra invited composers to write new orchestral instrumental music to highlight the unique sound and strengths of the orchestra. New music that mostly hasn't been seen and heard before, making this their world premieres. With the Tokyo born, New York based composer/arranger/conductor Miho Hazama at the helm, Metropole Orkest will showcase a modern and approachable program of pop and funk inspired orchestral jazz music.
The program also features music by honorary conductor and master arranger Vince Mendoza, alongside David Bowie's Blackstar band leader Donny McCaslin, the incredibly versatile drummer Mark Guilliana, Dutch experimental French horn player Morris Kliphuis and the jazz/funk guitarist and bass player Cory Wong.
SET 1
1. Arakatak (world premiere)
Composed by Morris Kliphuis
soloists: Paul van der Feen – alto sax; Murk Jiskoot – percussion
Read about the music
2. Lost at the Carnival
Composed by Jim Beard
Arranged by Vince Mendoza
soloists: Federico Nathan – violin; Hans Vroomans – piano; Paul van der Feen – soprano sax
3. Luminosity (world premiere)
Composed by Donny McCaslin
Arranged by Tim Davies
Read about the music
4. Empire (world premiere)
Composed by Cory Wong
Arranged by Jochen Neuffer
soloists: Angelo Verploegen – trumpet; Aram Kersbergen – bass guitar; Hans Vroomans – Fender piano
Read about the music

5. Splash the Colors (world premiere)
Composed by Miho Hazama
soloists: Robinson Khoury – trombone; Marc Scholten – alto sax
Read about the music

intermission
SET 2
1. Oil of Smoke
Composed by Steve Vai
soloist: Peter Tiehuis – guitar
Read about the music

2. Reunion
Composed by Damiano Pascarelli
soloist: Marc Scholten – soprano and alto sax
Read about the music

3. The Most Important Question (world premiere)
Composed by Mark Guiliana
Arranged by Jochen Neuffer
soloists: Leo Janssen – tenor sax; Martijn Vink – drums
4. Peace
Composed by Joe Zawinul
Arranged by Vince Mendoza
soloist: Jasper van Rosmalen – violin
5. Bright Lights and Jubilations
Composed by Vince Mendoza
soloists: Paul van der Feen – alto sax; Peter Tiehuis – guitar
Read about the music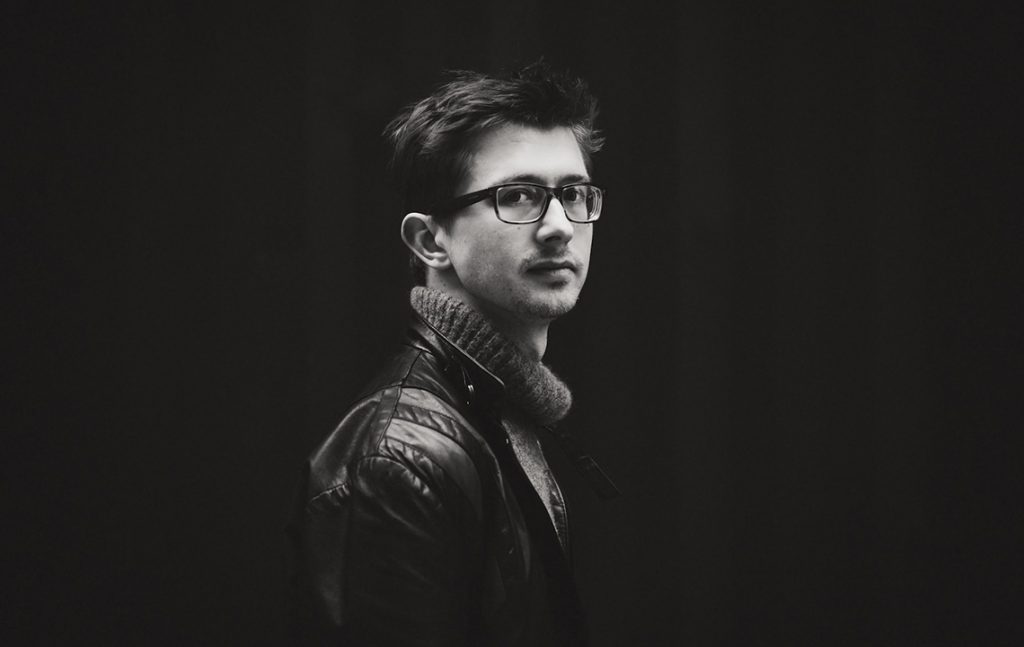 About Arakatak:
I started writing the piece in the middle of the pandemic. It felt terrible to be isolated, so I wanted to celebrate the orchestra as a concept: all these talented musicians coming together to create a big, complex network of sound together. That special crowd energy you feel when people join forces and become like one organism. It's a very special experience that only a large orchestra can give. During the pandemic it felt especially important to remind ourselves of that.
When the MO asked me to write for them, they had quite a tight deadline – it was stressful because I tend to work quite slow. As the pandemic hit, I realized there was all the time in the world. So I was able to work on Arakatak over the course of a year, and really dig into the details. It was great to have that much time.
Listeners can look forward to a great solo by Paul van der Feen. I've always loved Paul's soprano playing. His solo really makes the piece lift off!
I asked the percussion players, Murk Jiskoot and Eddy Koopman, to create an extended groove section together – a moment where they really dig into the rhythms and bring the piece back down to earth after the saxophone solo. They put in so much creativity and fun, it makes me happy every time I hear it.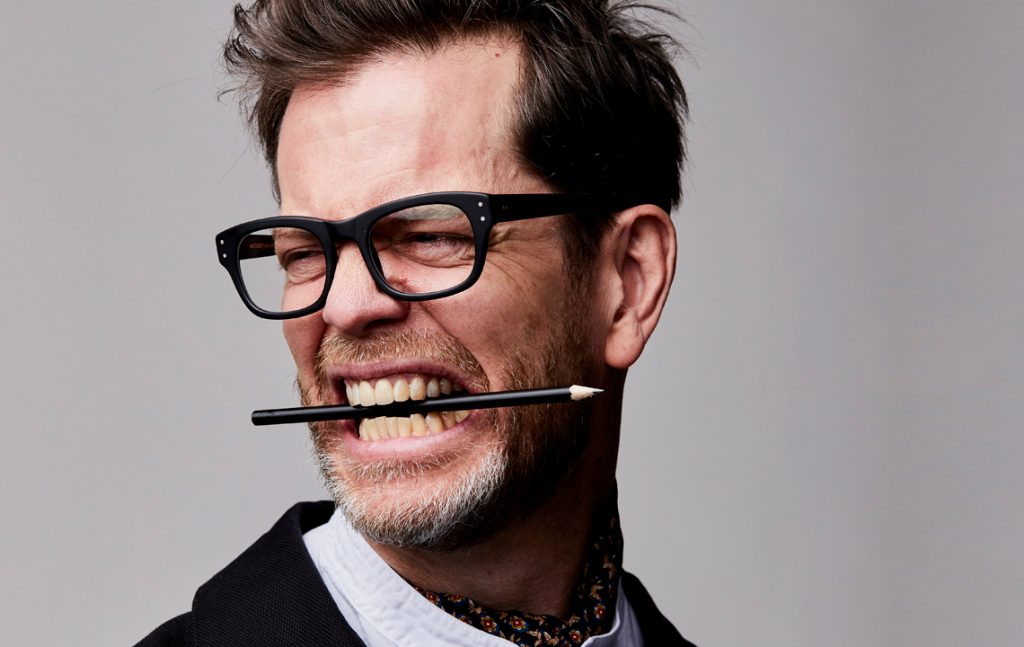 About Luminosity:
Luminosity was inspired by the experience of performing with the Metropole Orkest.
As the piece evolved I was imagining what Martijn Vink would play and how he'd tie the piece together. The lyricism and beauty of Egberto Gismonti's music was also an inspiration. As new ideas came it was inspiring to feel like I had many options for where to put things and have them fit together. It felt like there was a mosaic that was being painted and I suddenly had a world of colors  at my disposal. 
I'd suggest that people listen to the melody, how it develops, and it's relationship to the bass line. Also, as they hold the melody in front to listen for the counter melodies that support it and the rhythmic shifts that happen through the piece.
The part that sticks out for me is near the end, when the orchestra has the big chords that ascend before the first theme returns. They play that ascension 4 times and then the original theme returns. In that moment I imagined the heavens opening up and light shining down on the earth.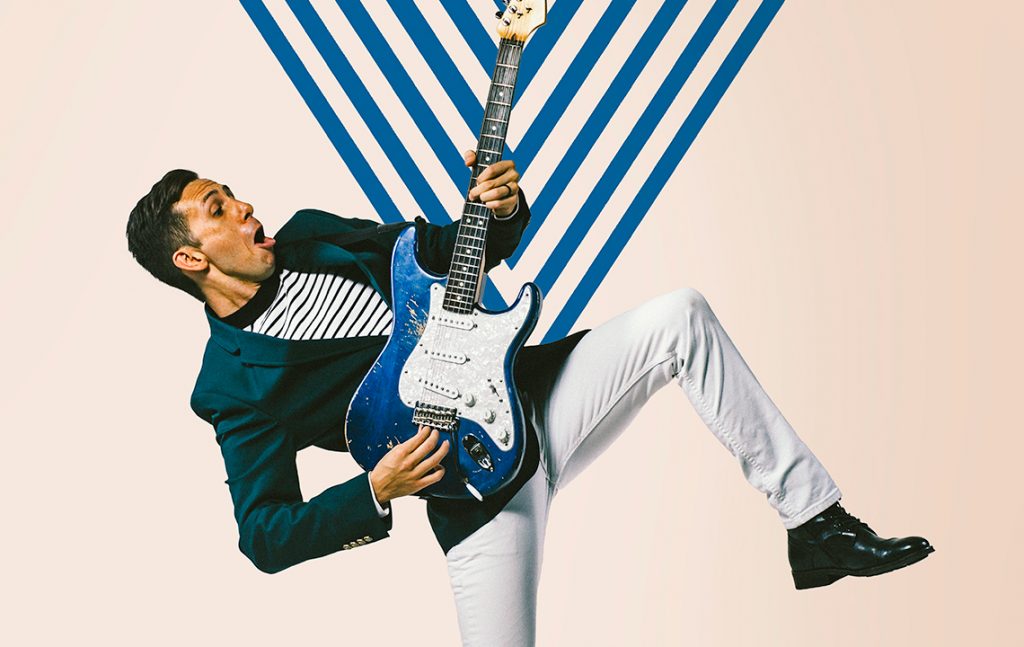 About Empire:
When Metropole Orkest asked me to write a song for them, I was ecstatic. Sometimes I get asked to write things for bands or ensembles and I'm not very familiar with the specific players or the ensemble sound. That was the opposite with this song. I've done several shows and a collaborative album with Metropole Orkest; so I feel like I really understand what they're capable of, and how I can compose in a way that features parts of them that may not be featured in other parts of their repertoire. I really was thinking of Peter on guitar for the main verse melody of the song. Guitar is my main instrument, so I knew there were certain aspects of writing that would be fun to be centered more around the guitar from a guitar players perspective. 
The goal for this composition was to have a groove that feels kind of slinky and slimy, but almost…happy? at the same time. So I wanted the rhythm section and the horn section to have some push pull with each other and the rest of the ensemble to build in and around it.
Its' really more of a rhythm section feature tune; so I listen to this one with the focus on the rhythm section in the middle, and the rest of the orchestra floating around commanding my attention at different points.
I hope you enjoy it as much as I enjoyed writing it!
About Splash the Colors:
To me, Metropole Orkest is the most colorful palette of sound that I can ever ask for, so I wanted to create something colorful as my first commissioned piece for MO. Since this orchestra has not only classical symphonic instruments but also jazz big band instruments, you are going to enjoy much more colorful and dramatic message through music. That's the beauty of Metropole Orkest.
For this particular piece I spend so much time to create the first three bars. I wanted to get the most colorful, sensational statement of the piece in the beginning.
I wrote a solo chorus for Trombone and Alto saxophone. The MO has soloists who can play energetic but yet very modern way to digest chord progressions that are sometimes not easy. I am very happy with Robinson and Marc, who take a fabulous solo on my piece.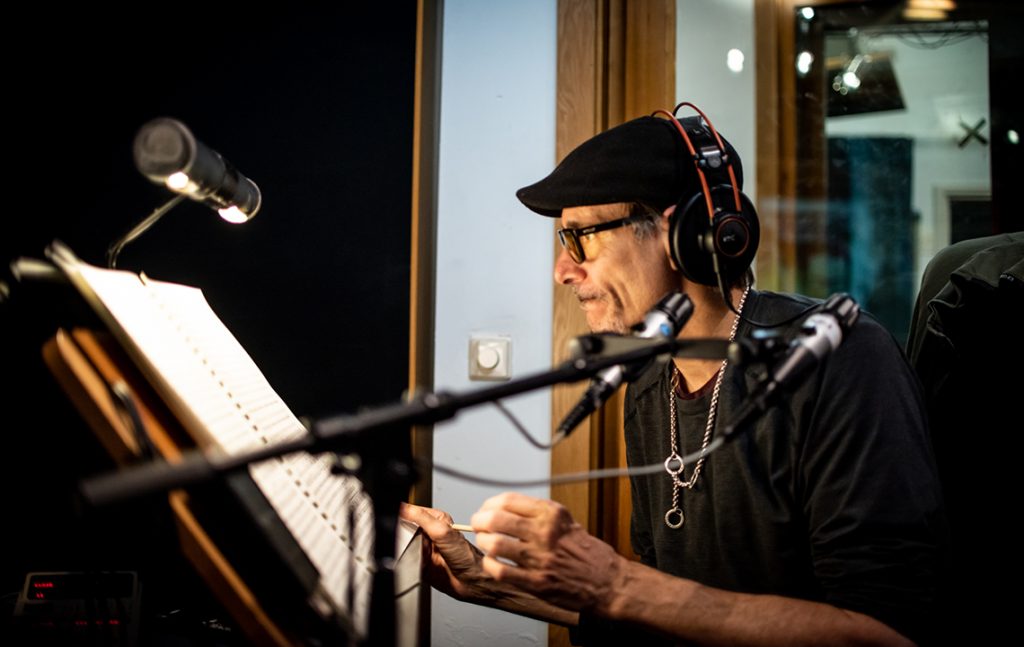 Producer Co de Kloet about Oil of Smoke:
One of the great pleasures I experience as a creative producer is connecting interesting people. Years ago I created a concert with new compositions, all written for Metropole Orkest guitarist Peter Tiehuis. George Duke, Mike Stern, John Scofield, Mike Keneally… they all contributed new music because they all love Peter!
One of the most challenging pieces was OIL OF SMOKE, composed by guitar virtuoso and composer Steve Vai. As his creative catalyst I know that Steve just LOVES Peter. Therefore this performance has multiple layers: love, creativity, respect and, last but not least: fun!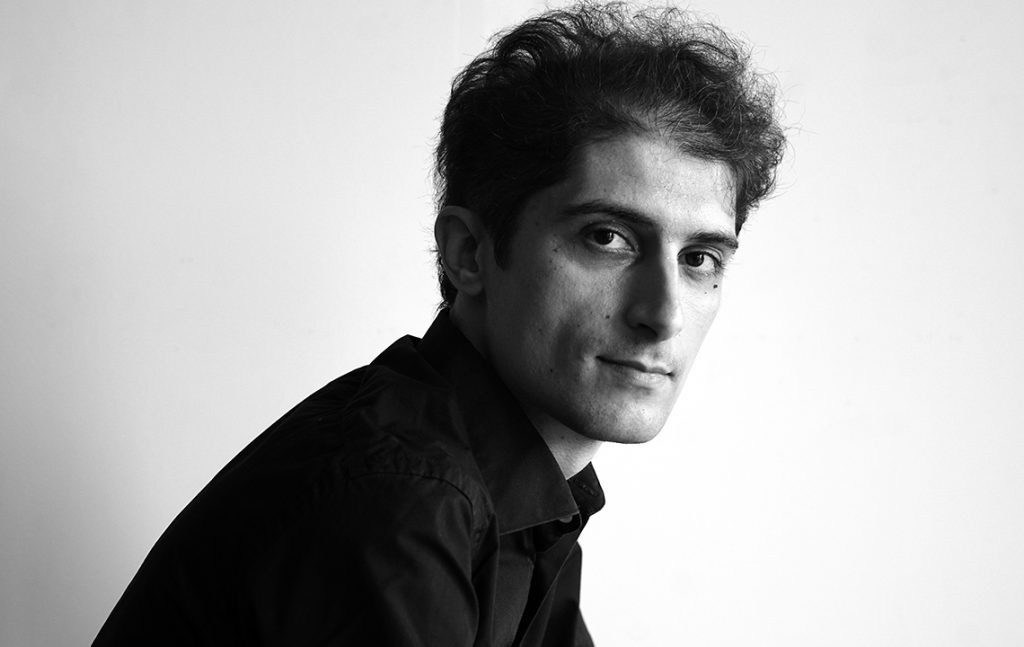 About Reunion:
'Reunion' is freely inspired by the work of composer and former chief conductor of the Metropole Orkest Rogier van Otterloo. For an example of how this inspiration influenced the piece, the audience can listen for a fugue-like ('fugato') section at about two thirds of the piece. One of van Otterloo's trademarks was the interest in experimenting combining idioms and compositional techniques belonging to different music genres within the same piece, for example in this case a contrapuntal compositional device such as the fugue (mostly associated with classical and in particular Baroque music) making its appearance right before the 'shout chorus' bringing us back to the jazz idiom in which the piece is firmly rooted.
The piece was written during the first corona lockdown and the title refers to the longing to be able to perform for an audience again. The initial idea for this piece was that of conceiving a succession of contrasting moods, tempos and textures that would convey a story, the story of a 'Reunion'. The musical ideas of each section saw the light as improvisations I played on the piano, which I recorded and later on developed and orchestrated.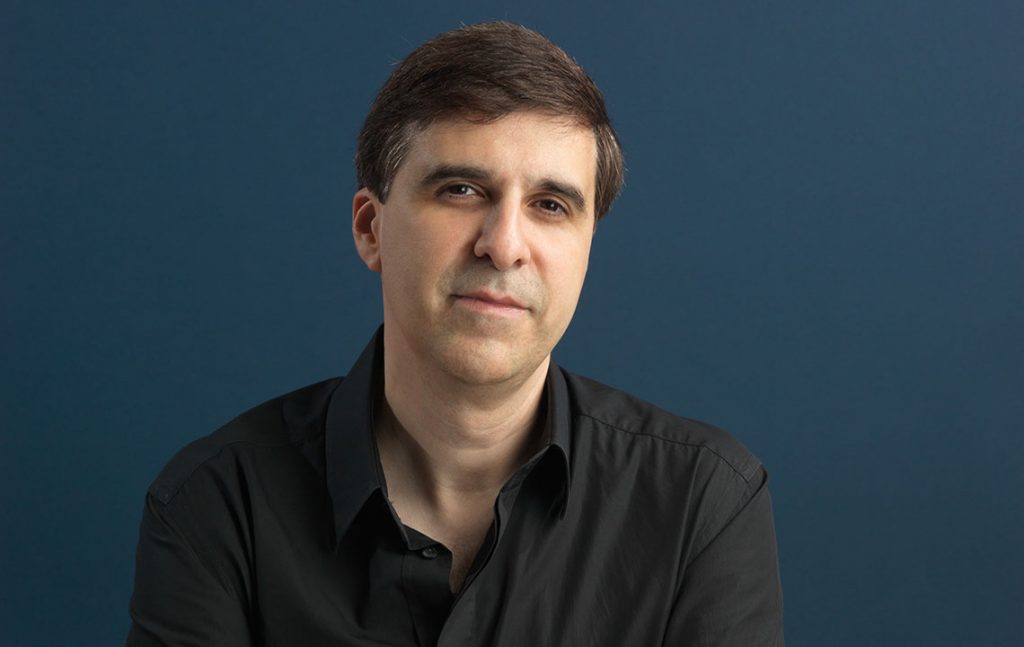 About Bright Lights and Jubilations:
Imagine an orchestra, formed by a visionary musician and borne from the ashes of a world war, charged with entertaining a country in need of the lifting of spirit and hope for the future. Add 75 years of concerts, broadcasts and recordings, tours and accolades. This was the starting point for my thoughts around the composition of BRIGHT LIGHTS AND JUBILATIONS. I am honored to have been associated with the Metropole Orkest for 27 of those years and have spent many wonderful hours on the podium seeing and hearing the energy first hand. This composition centers around energy and the celebration of a very special group of musicians, their ideas and successes.
BR&J choses to embrace the greatest strength of the orchestra: their indomitable understanding and sense of THE GROOVE. If it feels good, it works. Most of this piece centers around grooves and the melodies that i feel from those grooves. In addition, I am asking for the MO to play in a contemporary musical language. In fact, this is not your traditional jazz orchestra from the past. BR&J explores different layers of rhythm: funk and cuban rhythms, big brass and soft colorful tones. Listen for the improvisations in the middle of the story, and the special attention to solo instruments, the violin, soprano and alto sax, brass section, latin percussion, drums. And we must have a heroic guitar solo.
METROPOLE ORKEST
conducted by Miho Hazama
1st violin
Jasper van Rosmalen
Federico Nathan
David Peijnenborgh
Gideon Nelissen
Marta Lemanska
Maartje Kraan
Jenneke Tesselaar
Annerieke Nentjes
2nd violin
Merel Jonker
Herman van Haaren
Ewa Zbyszynska
Ruben Margarita
Robert Baba
Xaquín Carro Cribeiro
Casper Donker
viola
Norman Jansen
Mieke Honingh
Julia Jowett
Iris Schut
Isabella Petersen
cello
Joel Siepmann
Emile Visser
Jascha Albracht
Dionne Nijsten
double bass
Erik Winkelmann
David Murray
harp
Joke Schonewille
flute
Janneke Groesz
Liset Pennings
oboe
Maxime Le Minter
saxophone/clarinet
Marc Scholten
Paul van der Feen
Leo Janssen
Sjoerd Dijkhuizen
David Kweksilber
French horn
Pieter Hunfeld
trumpet
Ray Bruinsma
Nico Schepers
Dave Breuls
Angelo Verploegen
trombone
Jel Jongen
Robinson Khoury
Jan Bastiani
bass trombone
Martin van den Berg
percussie
Murk Jiskoot
Frank Wardenier
drums
Martijn Vink
guitar
Peter Tiehuis
bass
Aram Kersbergen
piano/keys
Hans Vroomans
—
FOH: Paul Pouwer
Monitoring: Dirk Overeem
Producer: Gert-Jan Blom
Support the Metropole Orkest and sign up. With your help we can continue to play great music and share it with the world!
Rather make an anonymous donation? Visit this page.