Mariël van den Bos
1st Flute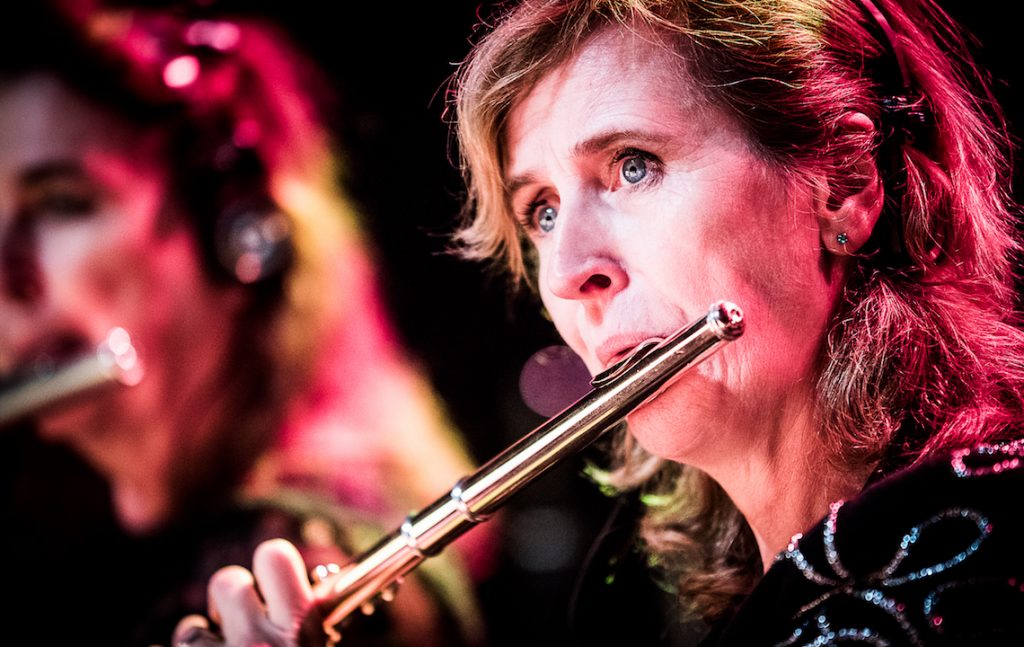 Mariël grew up in a musical family. Her mother was a singer and played the piano, her father always came home with the newest records and her four sisters played guitar, piano and flute. There was always a lot of music going on in the house. In the church they were a member of the accompanying band of the choir 'Abel', in which they played classic and light music. From her 14th Mariël played in a band with her own songs.
She studied classical flute at the Sweelinck Conservatory with Harrie Starreveld and Koos Verheul. Since 1994 she has been employed at the Metropole Orkest, and has since then also been actively involved with educational activities. Four years ago she started So What family concerts (www.sowhatkinderconcerten.nl), with which she performs regularly. She currently studies Jazz at CVA with Ferdinand Povel.
Her musical heroes are Bach, Frank Zappa, Herbie Hancock, Chet Baker, Miles, Stan Getz, Richard Bona, etc.
Mariël's passion next to music is improvising, photography, films and food. She also likes to be involved with developing interactive educational programmes for So What.