Metropole Orkest & Richard Bona
meet again in 2023
U bekijkt een pagina over een concert dat al heeft plaatsgevonden.
Klik hier om naar de actuele concertagenda te gaan.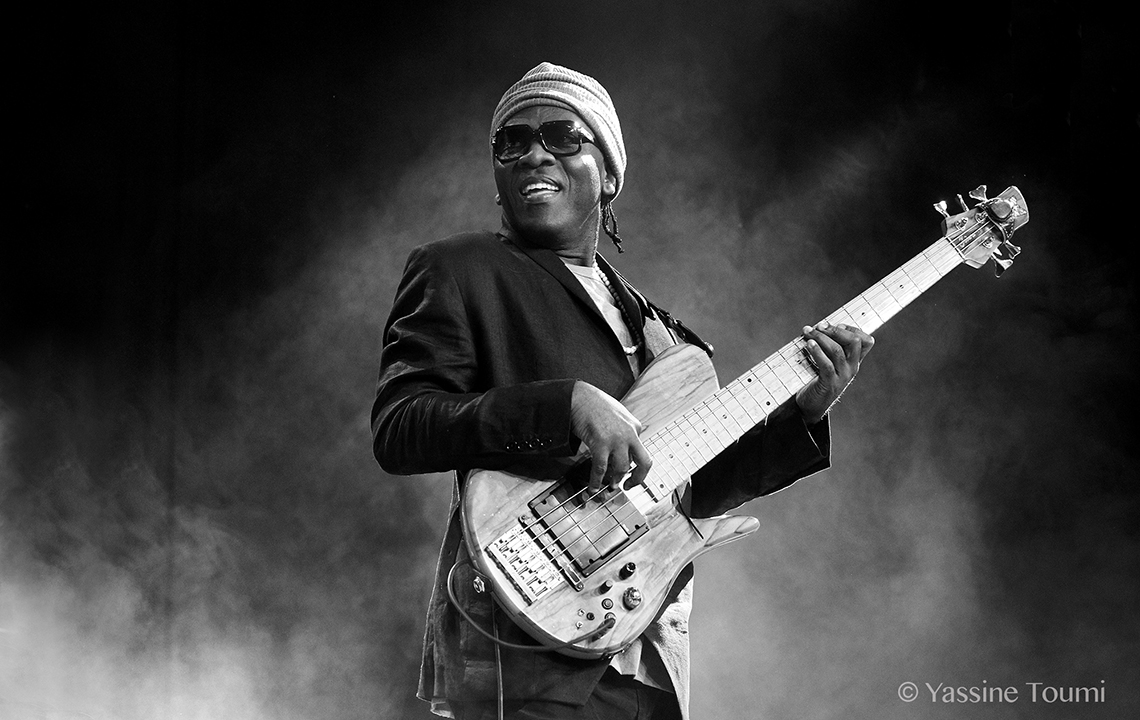 What happens if you bring together a charismatic bass player and vocalist from Cameroon and the world's leading non-classical orchestra from The Netherlands? Come out to see to Richard Bona and Metropole Orkest, conducted by Vince Mendoza, to hear a seamless blend of musical worlds and styles.
Much like the Metropole Orkest, Richard Bona is known for his love of mixing jazz and his musical heritage with influences of world and pop music. Bona started out in Cameroon as a multi-instrumentalist, mastering the electric bass after having experienced the music of Jaco Pastorius. Having worked with the likes of Joe Zawinul, Salif Keita, George Benson, Chaka Khan, Pat Metheny, Quincy Jones and Alfredo Rodriguez he has continually expanded his musical world throughout his career.
The orchestra and bass player are no strangers. Metropole Orkest invited Bona in as a soloist for its International Arrangers Workshop in 2013 and found mutual ground in using music as a universal language. After once again having shared the stage at the 2016 Quincy Jones Prom they have now found the perfect time to work on crafting an even richer fusion of music styles.
With the Metropole Orkest Richard Bona will be bringing orchestral versions of his best work and newly composed music.
Concerts
Fri 1 Sep, 8:30 pm
Muziekgebouw aan 't IJ, Amsterdam
Sat 2 Sep, 8:30 pm
SPOT - Grote Zaal, Groningen
Sun 3 Sep, 8:00 pm
Openluchttheater, Valkenburg
Mon 4 Sep, 8:00 pm
Amare, Den Haag
Tue 5 Sep, 8:15 pm
TivoliVredenburg - Grote zaal, Utrecht
Wed 6 Sep, 8:15 pm
Muziekgebouw, Eindhoven