Jong Metropole: Let the Good Times Roll
Summer tour
U bekijkt een pagina over een concert dat al heeft plaatsgevonden.
Klik hier om naar de actuele concertagenda te gaan.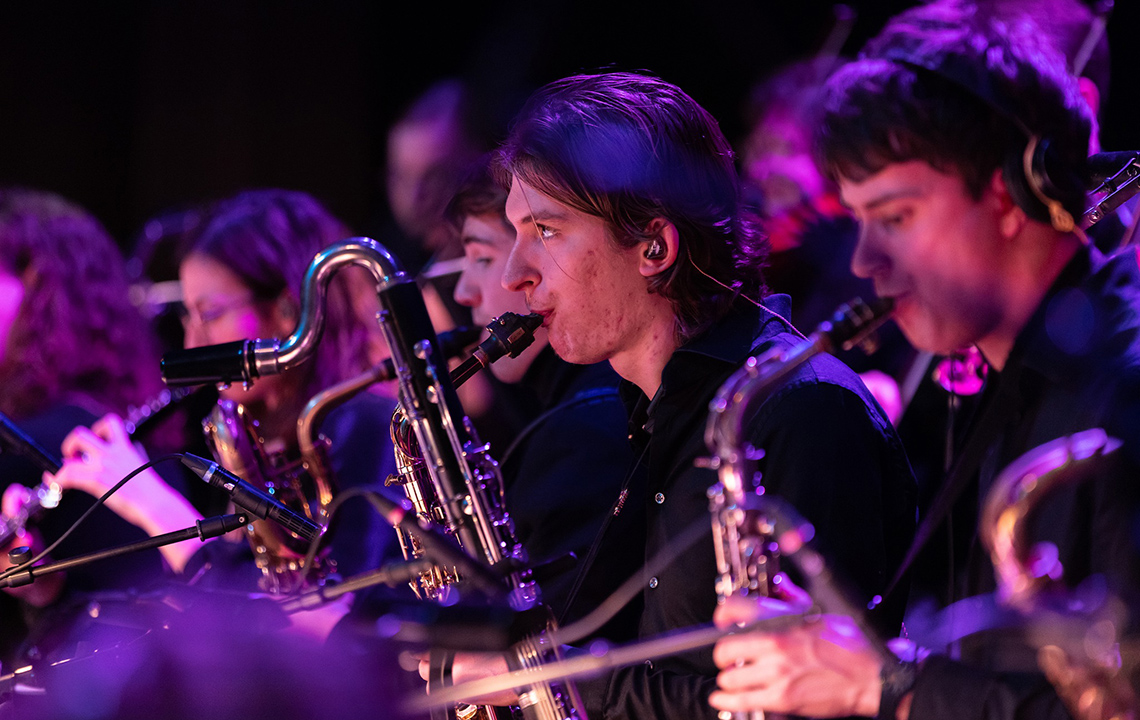 In "Let the Good Times roll" theJong Metrople plays music by famous 'crooners' like Frank Sinatra, Dean Martin en Nat King Cole. A crooner is described as 'a singer who performs using a smooth, intimate style' which was made possible by better microphones during the 1940s. These microphones picked up quieter sounds and a wider range of frequencies, allowing the singers to access a more dynamic range. It is derived from the old verb "to croon" meaning "to speak or sing softly". The crooning style was developed by singers who performed with big bands and had its highlight in the 1940s to late 60s. The Jong Metropole pays a tribute to this style and famous performers with well-known titles such as 'The Lady is a Tramp', 'Fly me to the Moon' and 'Let the Good Times roll'.
Apart from vocal orchestral jazz music the Jong Metropole will also present instrumentals such as 'Killer Joe' and a new composition by Bernard van Rossum, winner of the Rogier van Otterloo Award 2022. Commissioned by the Jong Metropole this composition will have its world premiere in the summer of 2023 and its German premiere during Young Euro Classic in Berlin.
Arrangements for this program were made by guest conductor Chris Walden. He is a German composer, arranger and conductor, based in Los Angeles (USA), who worked with big orchestras and who has his own big band in Los Angeles since 1999. He also made arrangements for famous artists such as Diana Krall, Michael Bublé, Aretha Franklin, Paul Anka en Barbra Streisand. Chris Walden is the arranger/composer of the yearly Oscar Award ceremonies. A fun fact about Chris Walden: recently he moved into the former office of Frank Sinatra in the United Recording Studios buildings.
Concerts
Sat 12 Aug, 8:00 pm
Theater Orpheus, Apeldoorn
Sun 13 Aug, 8:00 pm
Het Concertgebouw, Amsterdam
Wed 16 Aug, 8:00 pm
Caprera Openluchttheater, Bloemendaal
Fri 18 Aug, 8:00 pm
Konzerthaus, Berlijn