Cairo's Golden Age: Tribute to Mohamed Abdel Wahab
The Arab renaissance guided by the Egyptian Quincy Jones
U bekijkt een pagina over een concert dat al heeft plaatsgevonden.
Klik hier om naar de actuele concertagenda te gaan.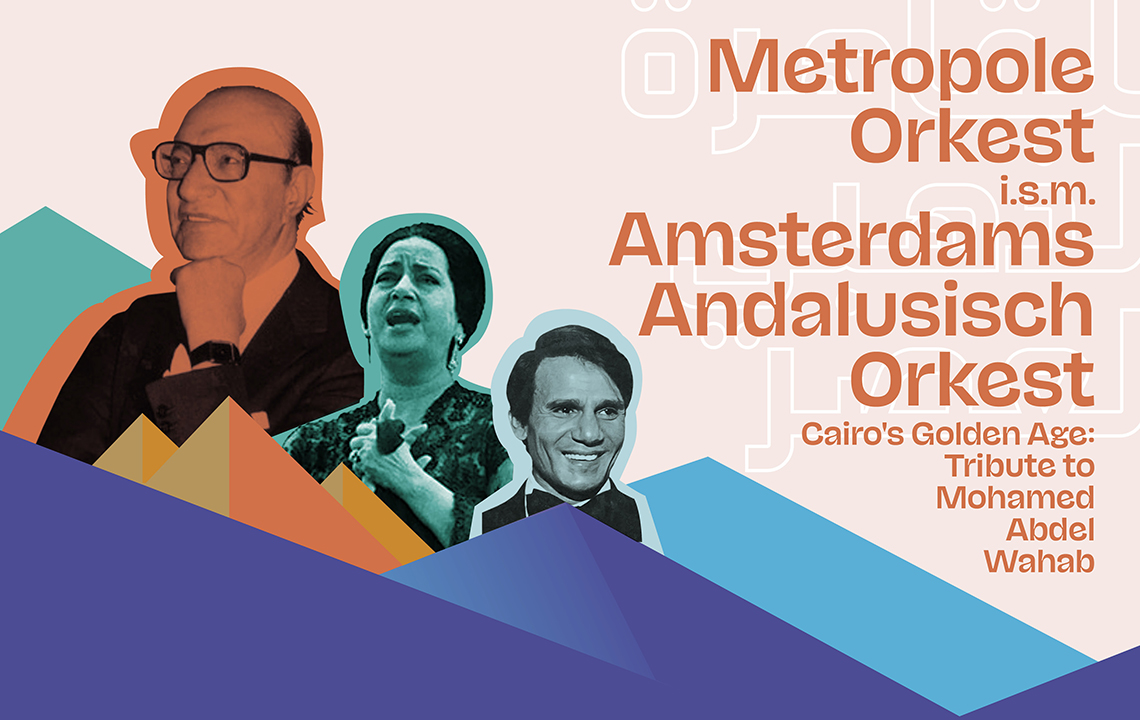 Tom Cohen, dirigent
Youssef Jrifi, zang
Fadwa Al Malki, zang
In the 1950s, cities such as Casablanca, Baghdad, and Cairo grew explosively. What followed were three decades that are now seen as the 'golden age' of Arab film and music culture. With the unmistakable key person, Mohamed Abdel Wahab. You could say he is the Quincy Jones of Egypt. A legendary singer and actor himself, but above all the composer behind all the big stars. Via Radio Cairo, the hits he wrote for artists such as Oum Kalthoum, Abdelhalim Hafez, Warda Al Jazairia, Asmahan, Farid Al Atrash and Fairouz spread across the Arabic world. The music of this era is a convergence of the Arab musical tradition and European influences, inspired by poetry. The result is a musical movement with an impact comparable to the impact Elvis and The Beatles had and still have in Western music. Guest workers who left for Europe took the music with them and so the work of Mohamed Abdel Wahab and his contemporaries lives on.
In a collaboration between the Amsterdam Andalusian Orchestra and the Metropole Orkest you will hear the absolute highlights of 'Cairo's golden age', with Mohamed Abdul Wahab as the ideal guide.
The program is curated by AAO Musical Director Abderrahim Semlali.
Concerts
Fri 11 Mar, 8:00 pm
TivoliVredenburg - Ronda, Utrecht
Sat 12 Mar, 8:30 pm
Concertzaal Tilburg, Tilburg
Sun 13 Mar, 8:00 pm
Meervaart, Amsterdam