Metropole Orkest Big Band plays Quincy Jones
With classics like 'Moanin' and 'Soul Bossa Nova'
U bekijkt een pagina over een concert dat al heeft plaatsgevonden.
Klik hier om naar de actuele concertagenda te gaan.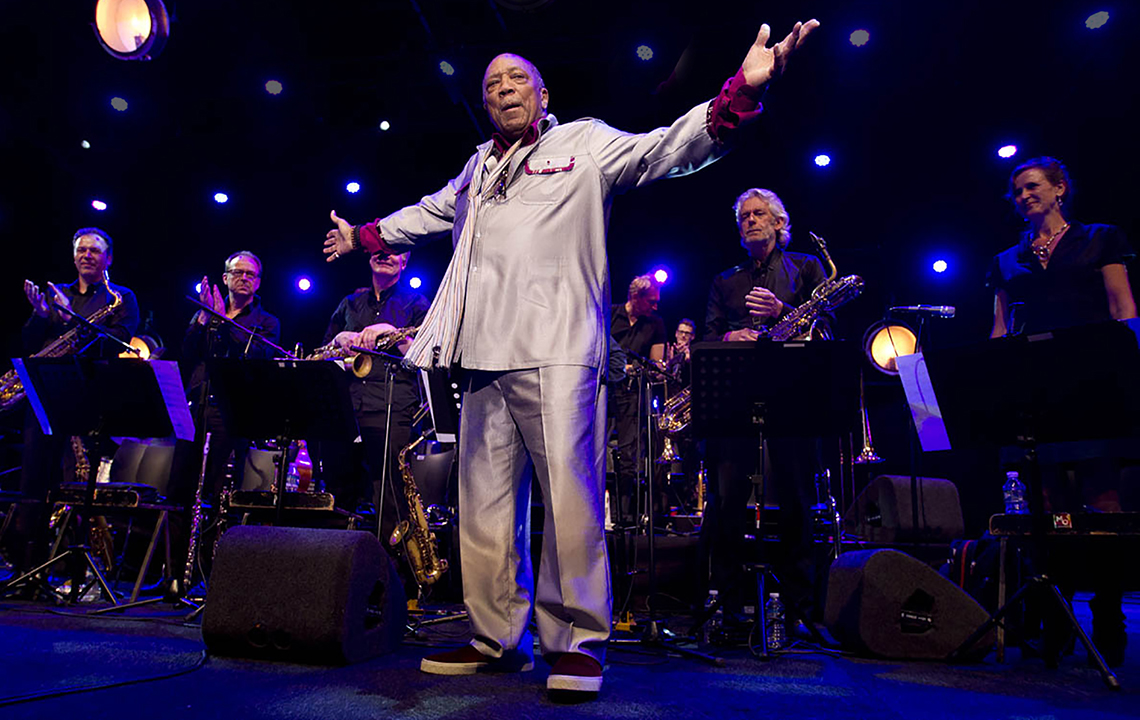 This fall, the Metropole Orkest Big Band will once again pay tribute to one of the greatest musical legends of our time: Quincy Jones. This evening the band presents Jones' very best big band compositions and arrangements from the years 1956 to 1963.
Quincy Jones started his career as a trumpet player but quickly started to work as a composer, arranger, bandleader and producer. During his amazing career, Jones recorded almost 3000 songs and 300 albums, made 51 soundtracks for movies and tv shows and was nominated for 80 Grammy Awards, of which he won 28.
At Parkstad Limburg Theaters, the MO Big Band will play classics such as 'The Birth of a Band!', 'Stockholm Sweetening', 'Boody Rumble', 'Moanin'' and 'Soul Bossa Nova'.
Concerts
Sat 28 Nov, 6:30 pm
Parkstad Limburg Theaters, Heerlen
Sat 28 Nov, 8:30 pm
Parkstad Limburg Theaters, Heerlen