Rockit Festival & November Music
Met Ibeyi & Colin Benders
U bekijkt een pagina over een concert dat al heeft plaatsgevonden.
Klik hier om naar de actuele concertagenda te gaan.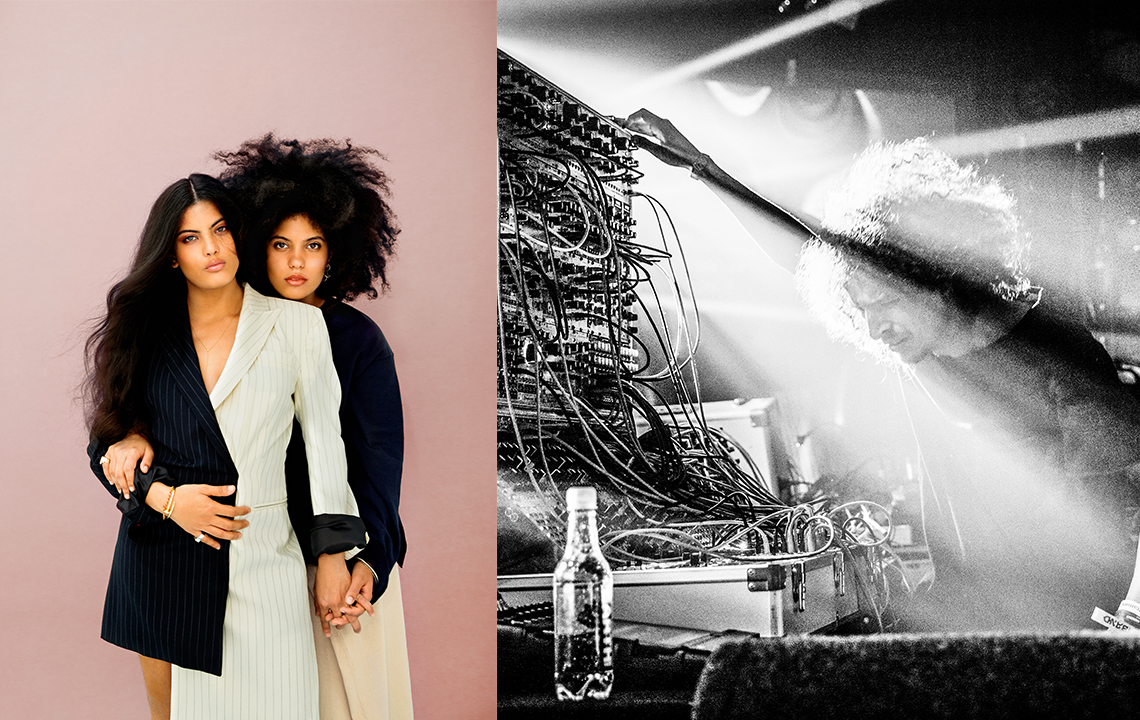 Ibeyi, zang
Jules Buckley, dirigent
Colin Benders, componist / producer
In November 2019 the Metropole Orkest, conducted by Jules Buckley, will attend November Music at Theater aan de Parade and Rockit at SPOT Groningen. For both concerts the MO will be joined by the French/Cuban electronic-soul duo Ibeyi. During the concert at November Music Colin Benders will join the orchestra as well.
Ibeyi
Ibeyi are twin sisters Lisa-Kaindé and Naomi Díaz (the band's name is 'twins' in Yoruba).
The duo sets out to re-imagine music from their self-titled first album 'Ibeyi' and their latest album 'Ash' with the help of the 50-musician strong Metropole Orkest conducted by Jules Buckley.
Their debut album 'Ibeyi' (2015) grappled with the past—the sister's relationship, origins, loss, and roots. It earned them fans and collaborators in some of the most iconic and crucial artists of today, Beyoncé and Alvin Ailey included.
By contrast, 'Ash' (2017) is a more visceral and potent political statement, and while firmly rooted in Afro-Cuban culture and history, finds itself entirely concerned with Ibeyi's present: Who Lisa-Kaindé and Naomi are, what's important to them, and how they live today. Ibeyi drew from a host of influences ranging from Kendrick Lamar, Jay Electronica, Meshell Ndegeocello, Erykah Badu and Nina Simone and beyond, to craft the wide-ranging musical landscape of 'Ash'.
Colin Benders
Colin Benders celebrated years of success under the alias Kyteman. With his Kyteman Orchestra he played all major festivals and toured the Netherlands and Europe for years. Since 2016 Colin – now under his own name – has been completely absorbed by his modular synthesizers. From his studio, he takes the audience on his musical quest during well-watched livestreams. He also performs regularly at Dutch stages and abroad. At venues like Het Concertgebouw and also at festivals like Awakenings and Lowlands. And although he has distanced himself from his past as a trumpet player and orchestra leader, he has now chosen to experiment with the Metroole Orkest (MO) under the direction of chief conductor Jules Buckley.
Starting point are Colin's livestreams with his 'machine' that he has recently sent into the world. During these sessions, he produces original electronic music from scratch. How this music will be translated into a live performance is still a question mark, but with the talent and experience of Colin and the love for experiment and improvisation of the MO and Jules Buckley, a dream match seems to have formed.
The times below are with reservation.
Concerts
Fri 8 Nov, 8:30 pm
Theater aan de Parade, 's-Hertogenbosch
Sat 9 Nov, 5:00 pm
SPOT, Groningen