Future of Jazz: Cory Wong & Metropole Orkest
Future of Jazz by BNP Paribas
U bekijkt een pagina over een concert dat al heeft plaatsgevonden.
Klik hier om naar de actuele concertagenda te gaan.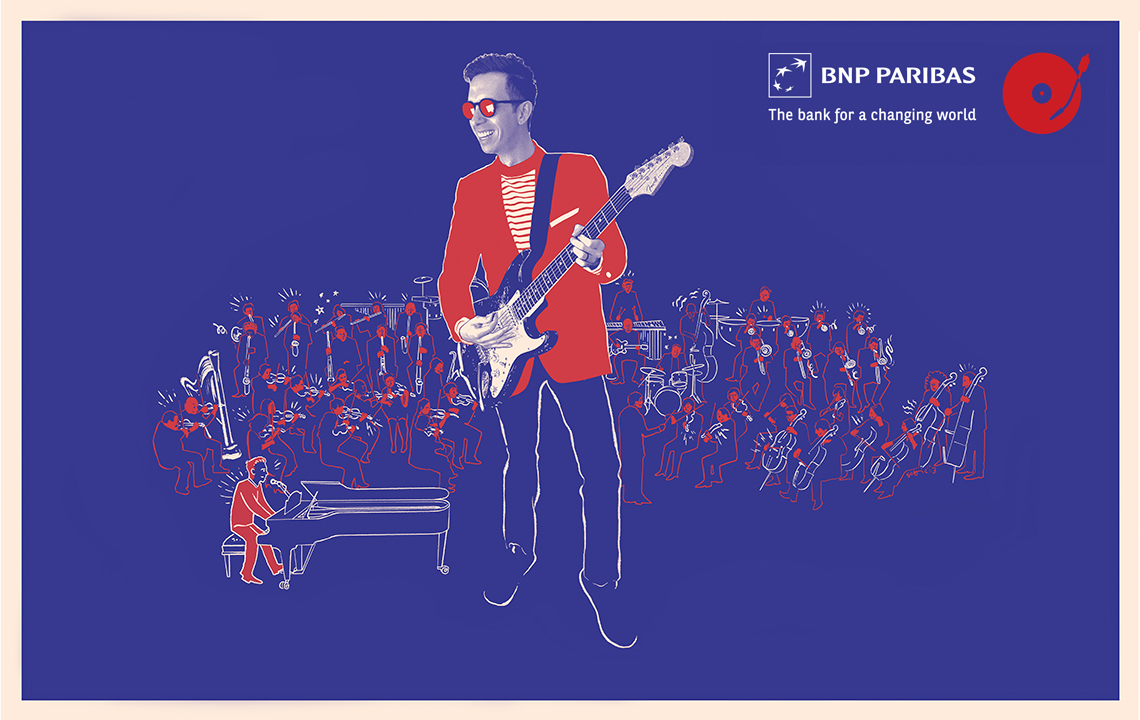 Vince Mendoza, dirigent
Cody Fry, zang
Cory Wong, gitaar
With special guest Cody Fry
This November, guitarist Cory Wong joins the Metropole Orkest for some funky nights.
Wong and the orchestra, conducted by Vince Mendoza, will meet for three concerts spread throughout the Netherlands.
Cory, known for his work with Vulfpeck, is a man of many talents. Guitar playing, composing, producing and being a sideman, he does it all. For a while he worked behind the scenes on shows like 'The Voice', toured with Ben Rector and played with big names such as Gene Simmons, Questlove, Blake Shelton and Bootsy Collins.
In his hometown Minneapolis Wong started jamming with Prince's rhythm section during weekly sessions that attracted people like Prince himself, John Mayer and Jimmie Vaughan. It was at one of these infamous jam sessions that Wong first met the members of Vulfpeck, and it wasn't long before he was in the studio and on the road with the group full time.
In 2017 he decided it was time to step into the spotlight. He released his self-titled album that introduced the world to his work. Later he recorded 'The Optimist'. The songs are funky, infectiously joyful, playful and beyond comparison. Together with his music videos, Cory's songs feel retro and futuristic all at once.
For the gigs with Metropole Orkest Cory will be joined by Cody Fry. This Nashville-based instrumentalist writes and plays songs that all tell their own story. The variety in styles is what makes his work surprising and unique.
The setlist will feature work from his yet to be released album 'Motivational Music for the Syncopated Soul' and earlier work from 'The Optimist'. There will also be some songs from 'Dynamo', the collaboration from Fry and Wong, and some new written pieces.
This project is part of 'Future of Jazz by BNP Paribas'. This is a half yearly concert series throughout the Netherlands, whereby Metropole Orkest performs together with upcoming talent and innovators within the genre.
Concerts
Wed 20 Nov, 8:30 pm
Parkstad Limburg Theaters, Heerlen
Thu 21 Nov, 8:30 pm
LantarenVenster, Rotterdam
Sat 23 Nov, 8:15 pm
De Meervaart, Amsterdam