Musikfest Bremen: Jacob Collier & Bokanté
conducted by Jules Buckley
U bekijkt een pagina over een concert dat al heeft plaatsgevonden.
Klik hier om naar de actuele concertagenda te gaan.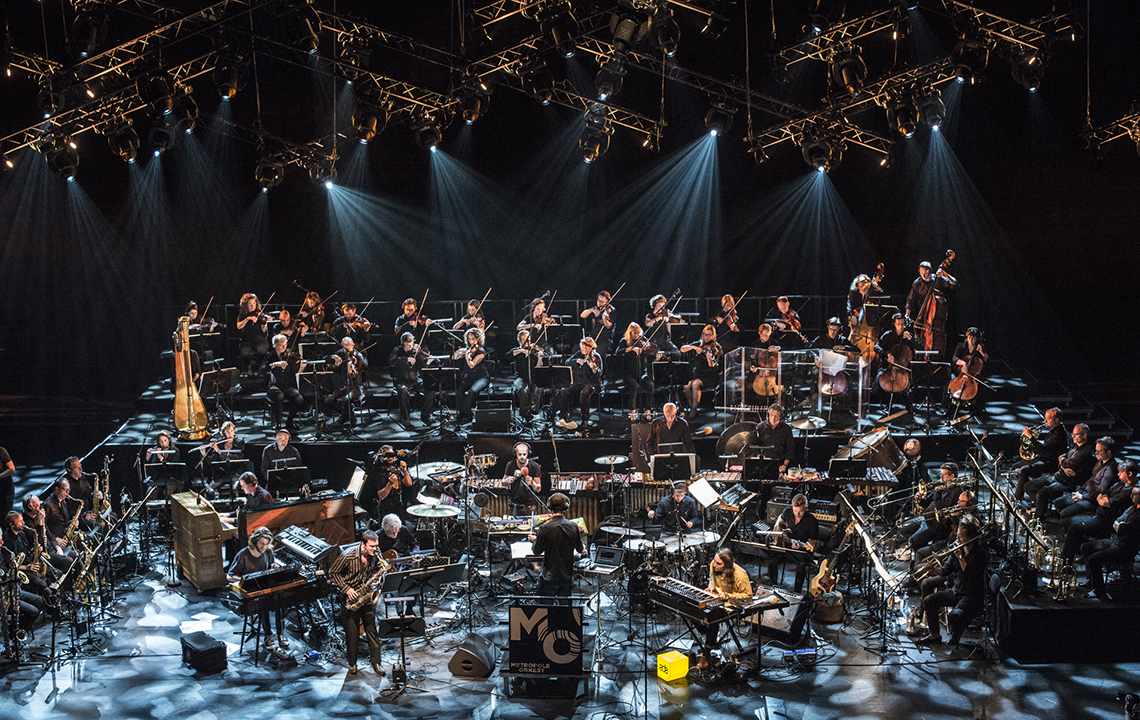 Jules Buckley, dirigent
Jacob Collier, zang/piano
Bokanté, band
On the Saterday of this years Musikfest Bremen, Metropole Orkest will perform together with two world acts.
The first half, Jacob Collier will perform together with the orchestra.
Metropole Orkest and the multi-talented Jacob Collier first met for the tribute to Quincy Jones ate the 2016 BBC Proms. Collier, a Quincy Jones protegee, made a great impression with a cover of 'Human Nature' and a beautifully orchestrated version of his own 'In The Real Early Morning'. A year later he and Cory Henry shared the stage with Metropole Orkest once more at the North Sea Jazz Festival, where the idea to continue the successful collaboration was born.
Jules Buckley about Jacob: "He is only 23 years old, it's crazy. Each musical journey Jacob goes on is going to throw up different things over the years, it's cool to join him on this bit. I'm really curious to see what happens when he gets to my age. He is like a Jedi and god knows what he's going to be like when he hits 30 or 40. He's going to some crazy force!"
The second half, Bokanté & Metropole Orkest will meet each other. A unique and epic encounter between a new world music supergroup and the world's leading pop & jazz orchestra conducted by Jules Buckley.
Michael League – band leader of Bokanté – and Metropole Orkest first worked together on the Grammy Award winning 'Sylva'. And while this collaboration is a whole different beast, fans of Snarky Puppy will not be disappointed. League's writing style resonates throughout while singer Malika Tirolien sets the mood with her Creole/French lyrics. Couple that with the skills of six additional top musicians from four different continents and a supergroup is born.
Concerts
Sat 8 Sep, 7:00 pm
BLG Forum, Bremen