MO Strings with Anoushka Shankar and Manu Delago
The strings, the sitar and the hang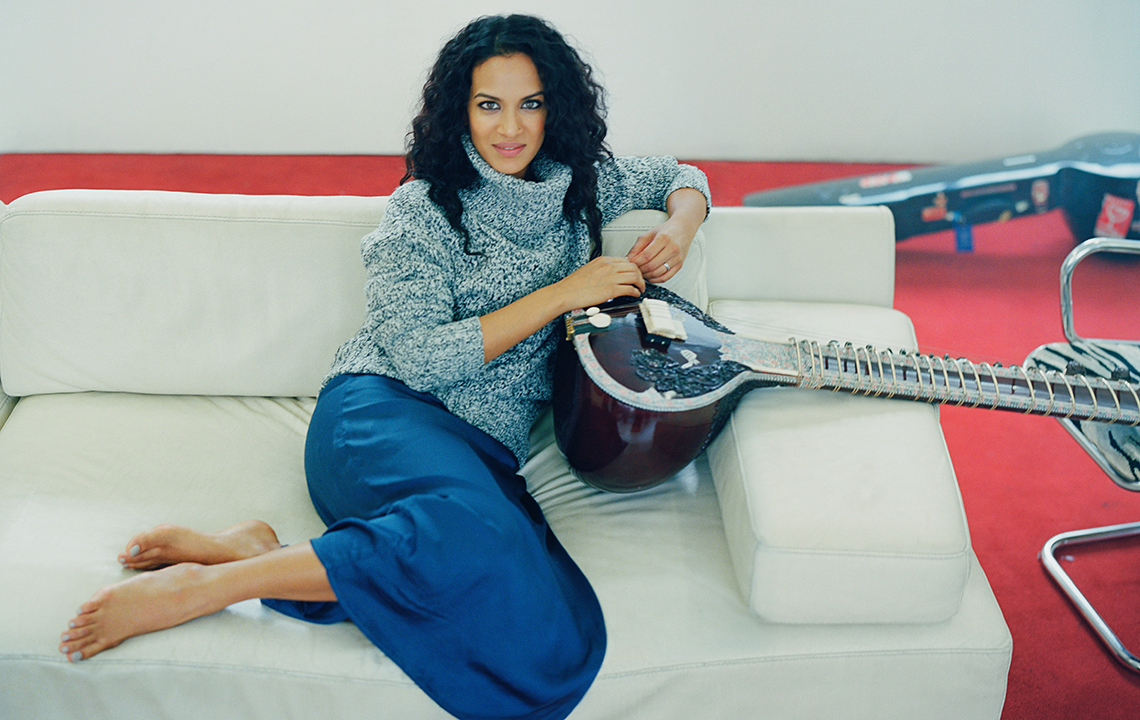 Anoushka Shankar, Sitar
Manu Delago, Hang
Jules Buckley, dirigent
The Sitar and the Hang, Anoushka Shankar and Manu Delago, Jules Buckley and the Metropole Orkest Strings.
From the moment Anoushka Shankar and Manu Delago met in London, there was a musical connection between the two artists, their different cultural backgrounds and their unique
instruments. A collaboration was born. In November this year, this exceptional project will be continued during a mini tour with the Metropole Orkest Strings conducted by chief conductor Jules Buckley.
"The combination of the sitar, the hang and the strings is innovative and fits perfectly together. The different backgrounds of the artists fuse into a mesmeric and cinematic journey.", thus Jules buckley.
Sitar player and composer Anoushka Shankar is a singular figure in the Indian classical and progressive world music scenes. Her dynamic and spiritual musicality has garnered several prestigious accolades, including six Grammy
Award nominations, recognition as the youngest – and first female – recipient of a British House of Commons Shield, credit as an Asian Hero by TIME Magazine, and a Songlines Best Artist Award.
The Austrian Manu Delago is one of the most sort after performers and composers of the moment. He studied classical percussion and specialised in the hang, a relatively new percussion instrument. He played together with The Cinematic Orchestra, Björk and Bugge Wesseltoft.
The concert at the Verkadefabriek is part of November Music. You can click here for more information about this festival.
The concert at TivoliVredenburg is part of the festival Le Guess Who.
Concerts
Thu 8 Nov, 8:00 pm
Koninklijk Theater Carré, Amsterdam
Fri 9 Nov, 9:00 pm
De Doelen, Rotterdam
Sat 10 Nov, 7:15 pm
TivoliVredenburg, Utrecht
Sun 11 Nov, 3:00 pm
Verkadefabriek, 's-Hertogenbosch