November Music Festival
MO together with Tin Men and The Telephone and Cory Henry
U bekijkt een pagina over een concert dat al heeft plaatsgevonden.
Klik hier om naar de actuele concertagenda te gaan.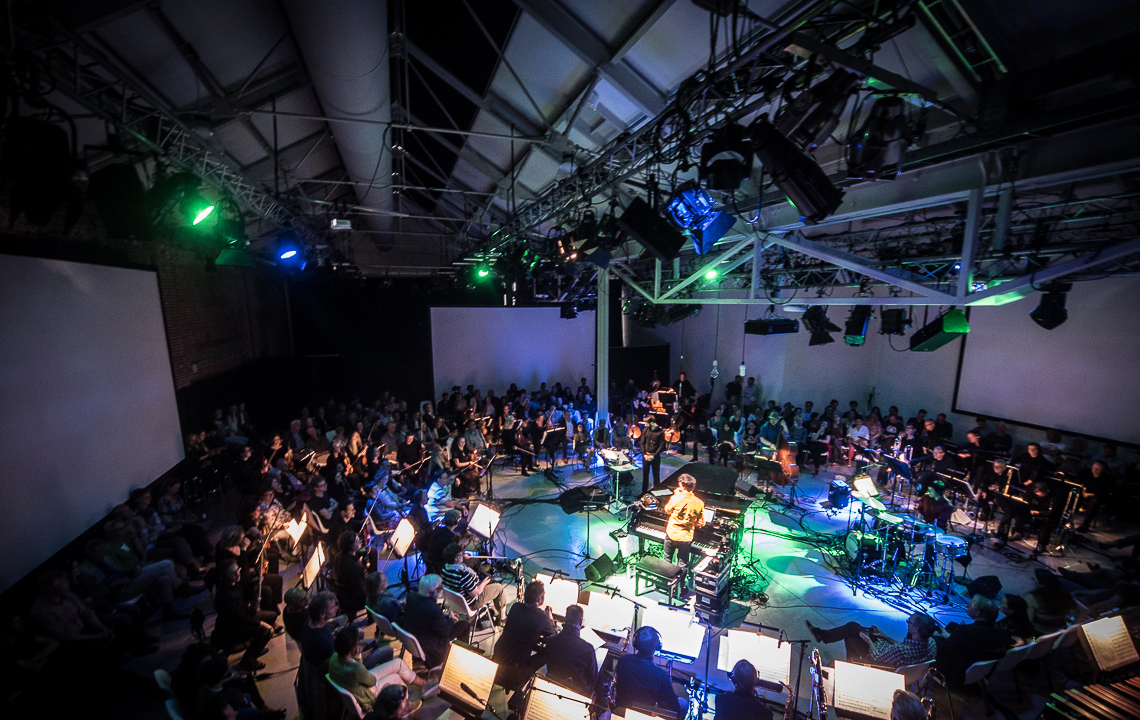 Christian Elsässer, dirigent
Cory Henry, organ
Tin Men and The Telephone, band
This year the Metropole Orkest will perform at November Music, an annually returning international festival all about current music. The festival takes place at a couple of different locations in 's-Hertogenbosch. Their motto is: 'Nowadays music by nowadays makers'.
Before the break, Tin Men and The Telepohone will appear on stage together with Metropole Orkest. This will be an interactive concert experiences in which audience participation and improvisation play distinct roles. The second part of the concert it is Cory Henry's turn.
Tin Men and the Telephone is an Amsterdam based band that employs live electronics, projected visuals, and audience participation in combination with jazz and improvised music to create a one of a kind multimedia experience. They have developed their own smartphone app "Tinmendo", which allows audience members to actively take part in the performances in real time. For example by voting on what direction the music should take next, by creating beats for the band to play around with or by controlling the stage lighting.
Tin Men and the Telephone, Metropole Orkest and the audience will feed off each other's ideas and are connected to the one piece of technology that is equally loved and hated, the smartphone.
In short, the motto for this project: Keep your phones ON!
The app can be downloaded via www.tinyurl.com/tinmendo.
The second part of the concert, Cory Henry will perform with the MO.
The American jazz organist and pianist, gospel musician and producer is known for his own formation The Funk Apostels, for the power jazz formation Snarky Puppy and is now also doing solo performances.
Earlier this year he won a Grammy with his band Snarky Puppy for their newest album.
Both of the concert parts will be unique but will also join eachother perfectly. Together they make for a very special evening.
Concerts
Sat 11 Nov, 8:30 pm
Theater aan de Parade, 's-Hertogenbosch