Metropole Orkest Strings and The Ghost, The King & I
The Inventors
U bekijkt een pagina over een concert dat al heeft plaatsgevonden.
Klik hier om naar de actuele concertagenda te gaan.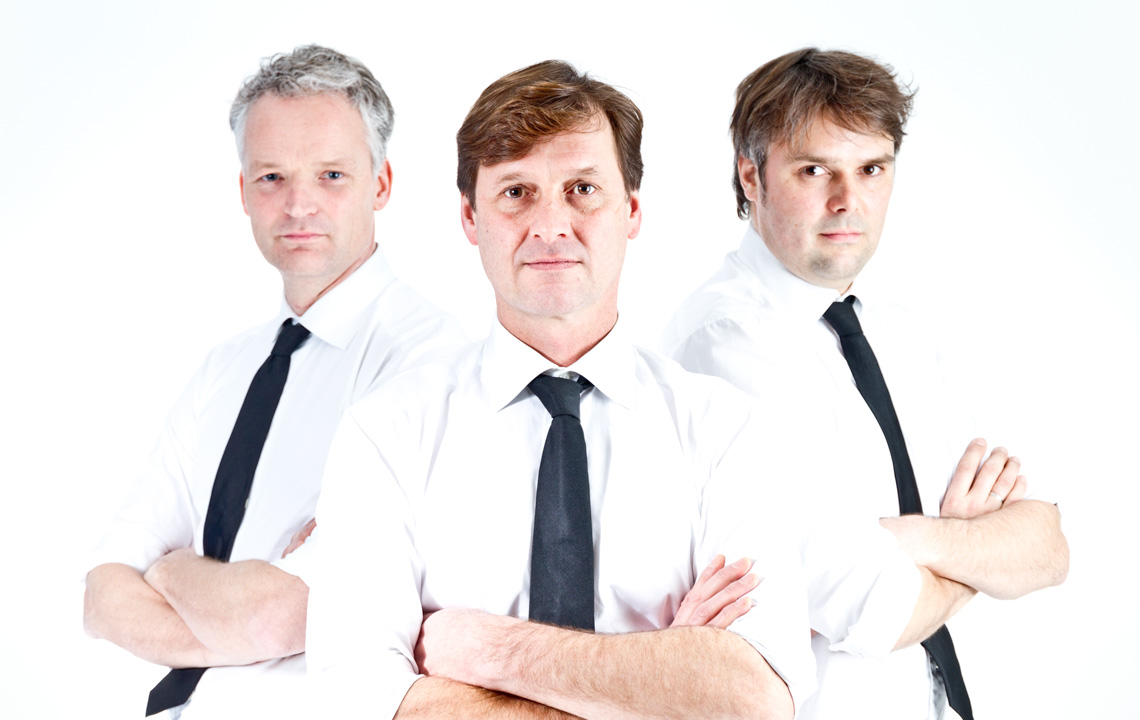 Metropole Orkest Strings
Rob Horsting, dirigent
Rob van Bavel, piano/keyboard
Frans van Geest, jazzbass
Vincent Koning, gitaar
In the summer of 2013 'The Ghost'(Frans van Geest), 'The King'(Vincent Koning) & 'I' founder Rob van Bavel contacted het Metropole Orkest to plan these recordings. The Idea? Original Jazz based on classical compositions, performed by the trio (Piano, double bass, guitar) supported by a large string ensemble, conducted by Rob Horsting. The choice to use the Metropole strings was obvious, since the musicians are largely classically trained and able to play the specialist jazz timings required. The result? This album comprising of 9 of Rob van Bavels' compositions. The trio like to think of it as an album of chamber jazz for people with a slightly oversized living room, one big enough to fit in 30 musicians and their instruments. 'The Inventors' is beautiful instrumental music. Classical melodies interchanged with virtuosic jazz solos, groovy rhythms and adventurous transitions from ballads to uptempo. During both concerts we'll play the whole album (and more..).
The first thee pieces, DBC One, Two and Three, are based on fragments of compositions of Claude Debussy. Specifically, these are works that the French composer originally wrote for solo piano; Golliwoggs cakewalk, Deux Arabesques, Doctor Gradus ad Parnassum, Estampes en de Préludes (a keen listener will also recognise Les Feuilles Mortes).
This is for Doris is the exception on this album (one of Rob van Bavels' own compositions that isn't inspired by a classical piece). It's a swinging ode to the daughter of the guitarist Vincent Koning.
The next three pieces are based on compositions of Maurice Ravel. The next three pieces are based on compositions of Maurice Ravel. Ravel's Tomb is based on the Prelude from 'Le Tombeau de Couperin', Pavane on Pavane pour une infante défunte, and Love a Careful Mariner on Forlane from 'Le Tombeau de Couperin'.
Capriccio, is from Partita No. 2 from J.S. Bach. It was arranged especially for this project by Mihan Hong (Married to Rob van Bavel) and serves as an introduction from the final piece of the album The Inventors. This title track is the embodiment of the project, combining the J.S. Bach 2 voice inventions with the lightning fast "Bebop" of Dizzy Gillespie.
Concerts
Sat 21 Feb, 8:00 pm
MCO, Hilversum
Sun 22 Feb, 11:00 am
Chassé Theater, Breda