Metropole Orkest, Vince Mendoza and Maria Mendes nominated for Grammy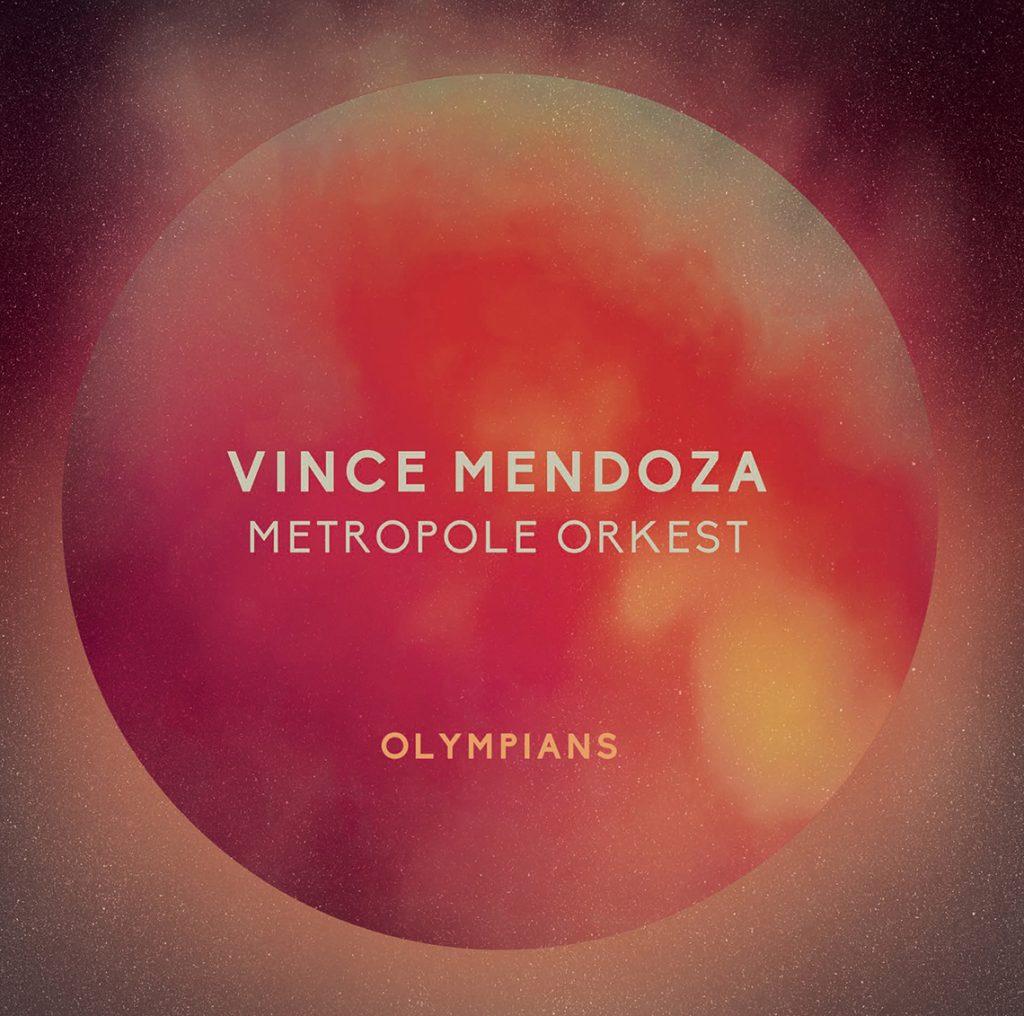 The nominees for the 2024 GRAMMY Awards have been announced. The album 'Olympians' by Metropole Orkest and honorary conductor Vince Mendoza has received a nomination in the category Best Large Jazz Ensemble Album.
Metropole Orkest released 'Olympians'  in March on Modern Recordings. The album features compositions by honorary conductor and seven-time Grammy winner Vince Mendoza. Works he wrote for the orchestra during his 28 years with the orchestra.
The album features guest appearances from vocalists Dianne Reeves and Cécile McLorin Salvant, saxophonists Chris Potter and David Binney, percussionist Alex Acuña, and the late guitarist Ramón Stagnaro (charango).
Vince Mendoza:"I am so happy that the Recording Academy has recognized what Metropole Orkest and I have accomplished over our 28 year collaboration. OLYMPIANS is not only a sample of the 'mountain' of music that I have written for the Metropole over the years, it is a shining example of their creative vision, the willingness to speak new musical languages and the skill and enthusiasm with which the Metropole Orkest approaches every note that is put in front of them. Bravo to the MO, and thank you to the Recording Academy for the nomination."
Jan Geert Vierkant, managing director Metropole Orkest: "We are super proud of this nomination. Olympians was recorded during the covid pandemic when the orchestra couldn't play concerts. This meant the musicians had time to really dig into and perfect some of Vince's best and favourite compositions. We also congratulate Maria Mendes and John Beasley for their nomination, these are the 23rd and 24th nominations for productions we've worked on. "
Singer Maria Mendes and conductor/arranger John Beasley are nominated in the category Best Arrangement Instruments And Vocals for 'Com que Voz', recorded live with Metropole Orkest. This arrangement was recently already nominated for a Latin GRAMMY.
Maria Mendes: "I've always known 'Com que Voz was special, a sort of portal into something new and beautiful. Playing and singing it live is an unforgettable experience. The orchestra, the voice, the poetry, the band. They all shine! It is very inspiring to be nominated amongst composers I admire. And it is a joy to share the nomination with John Beasley.
The winners of the GRAMMY Awards are awarded on 4 February 2024. The Latin GRAMMYs ceremony takes place on 16 November 2023.
Published: Friday November 10 2023