New album with Vince Mendoza compositions: 'Olympians'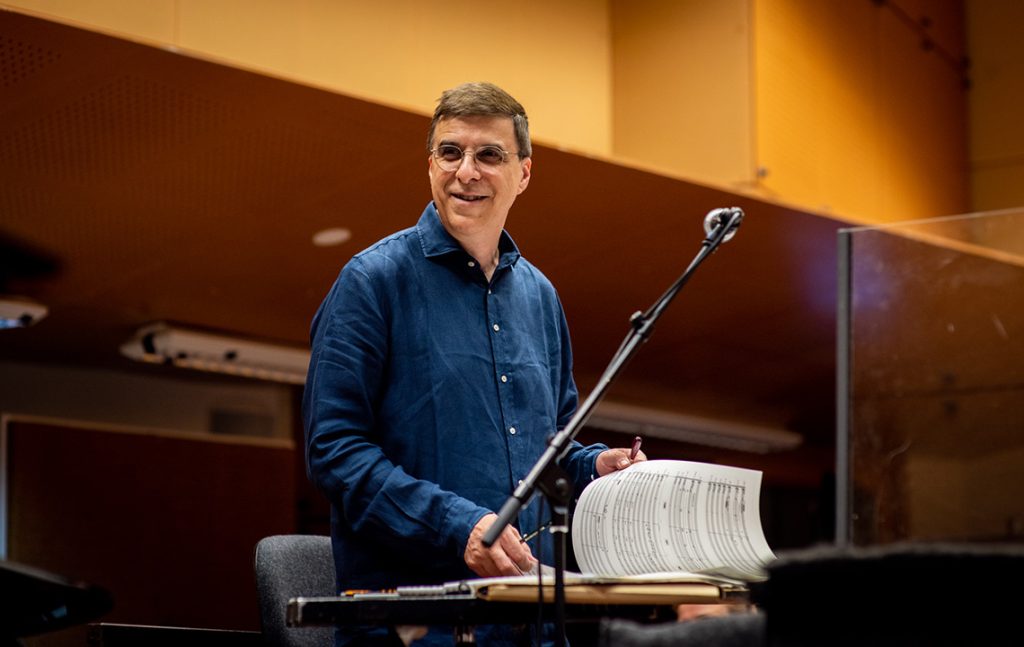 Metropole Orkest releases a new album on Modern Recordings with compositions by honorary conductor and seven-time Grammy winner Vince Mendoza. Works he wrote for the orchestra during his 28 years with the orchestra. 'Olympians' will be released on 3 March and is now available for pre-order in our webshop. Everyone who pre-orders will receive a copy signed by Vince Mendoza. The first single 'Esperanto' with a beautiful feature by Dianne Reeves can now be heard on all music platforms.
Master arranger Vince Mendoza first conducted the Metropole Orkest in 1995. The starting point for a sustainable collaboration. In 2005 he succeeded Dick Bakker as chief conductor and brought fantastic soloists and projects to Hilversum."The term Olympians", Mendoza explains, referring to the album's title, "is something that I use quite often while on the podium with the Metropole as I feel that this orchestra continues to play difficult music with grace, enthusiasm, and accuracy, especially given the wide scope of the projects they have done over the years. They've really developed the ability to be comfortable with so many different styles of music which is quite unusual for an orchestra. This recording shows them at the height of their Olympian powers."
'Olympians' was recorded when the orchestra was unable to give concerts. Drummer and co-producer Martijn Vink: "We are used to play a different project every week. Now we suddenly had the time to really take the time to explore Vince's best compositions and record their ultimate versions."
The album features guest appearances from vocalists Dianne Reeves and Cécile McLorin Salvant, saxophonists Chris Potter and David Binney, percussionist Alex Acuña, and the late guitarist Ramón Stagnaro (charango). But the soloists in the orchestra – Arlia de Ruiter, Marc Scholten, Rik Mol, Hans Vroomans, Leo Janssen, Paul van der Feen and Peter Tiehuis – also shine on 'Olympians'.
Published: Friday January 20 2023