Robbie Williams recorded album with Metropole Orkest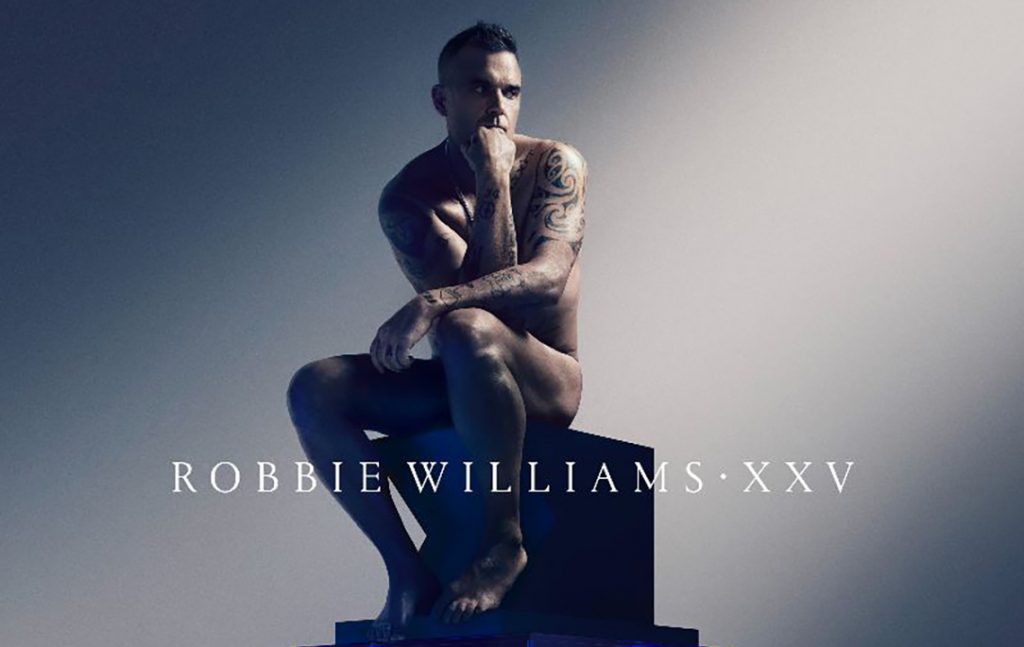 Robbie Williams has today announced the release of 'XXV' on Columbia Records on September 9. Celebrating 25 years of Robbie as a solo artist and featuring countless Number 1 smash hit singles and fan favourites, the tracks have been re-recorded with the acclaimed Metropole Orkest in The Netherlands. 'XXV' will be available in CD (standard and deluxe), vinyl and cassette formats.
Robbie Williams: "I'm so excited to announce my new album XXV, which celebrates many of my favourite songs from the past 25 years. Each track has a special place in my heart, so it was a real thrill to record them again with the Metropole Orkest. Can't wait for you all to hear it."
After huge success with Take That, Robbie kicked off his solo career 25 years ago in 1997 with the release of his debut album, 'Life Thru A Lens'. The record was Robbie's first UK Number 1 album of his solo career and the smash hit singles included on 'XXV' are 'Let Me Entertain You' and the legendary 'Angels', which catapulted Robbie to international fame as a solo artist and remains his biggest-selling single to date. The new version of 'Angels' is available today.
For the recording of XXV the tracks have been newly orchestrated by Metropole Orkest honorary conductor Jules Buckley with composers Steve Sidwell and Robbie's long time musical partner Guy Chambers.
The new album also includes Millennium and She's The One, Robbie's first solo UK Number 1 singles, from his 1998 album I've Been Expecting You. From the album Sing When You're Winning (2000), the hits Supreme, Kids, Rock DJ (with Kylie Minogue) and The Road To Mandalay all feature on XXV. Other hit songs included on the new record are Feel and Come Undone, both released on Robbie's fifth consecutive UK Number 1 album Escapology (2002). Both the standard and deluxe albums will feature the brand new track Lost. The deluxe album will feature three more original tracks: Disco Symphony, More Than This and The World And Her Mother.
XXV is another huge milestone in the glittering career of one of the world's most decorated artists. Robbie has six of the Top 100 best-selling albums in British history, has sold a huge 80 million albums worldwide.
XXV releases on 9 September on digital platforms, cd, vinyl and cassette formats.
Published: Tuesday June 7 2022