MO and European Space Agency pay tribute to the Sun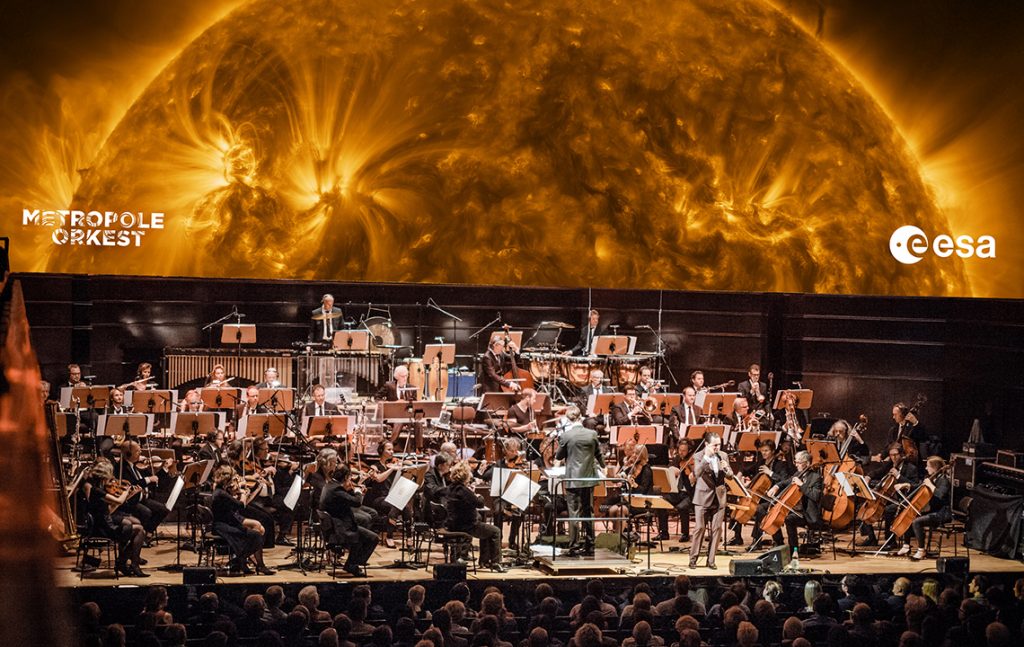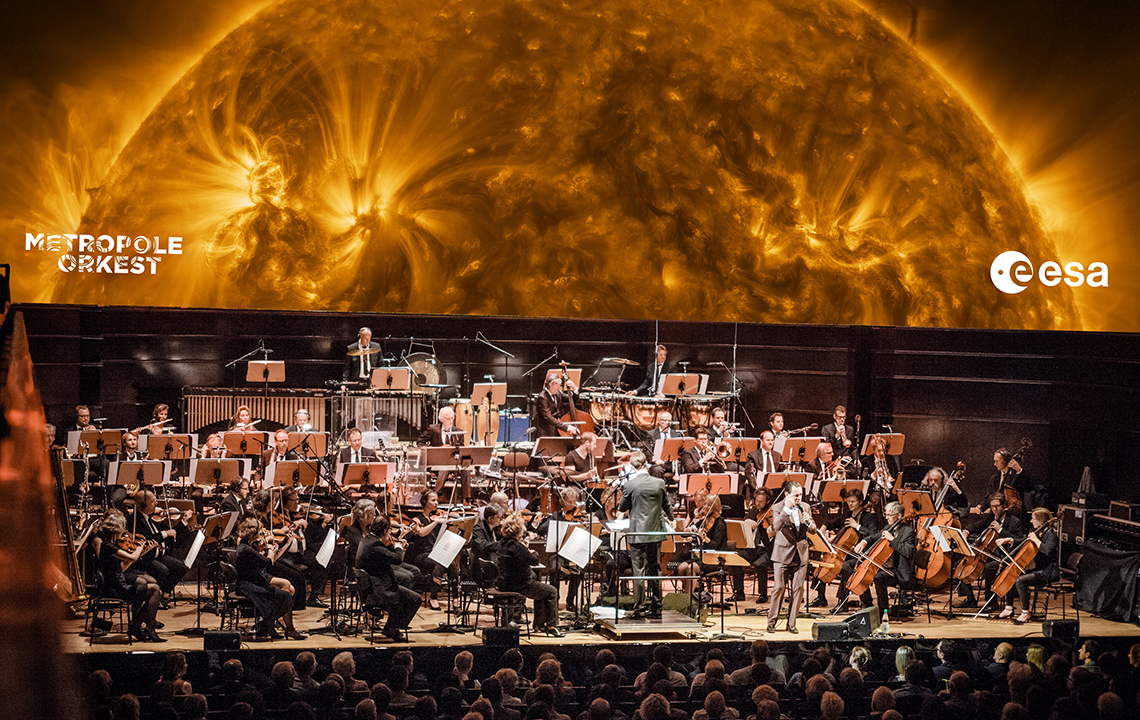 Metropole Orkest and the European Space Agency (ESA) are joining forces to pay tribute to the Sun. Using the most beautiful music inspired by the sun and fascinating images from the Solar Orbiter spacecraft, ESA scientist Mark McCaughrean takes you on a space mission.
Solar Orbiter, a mission of the European Space Agency in collaboration with NASA, was launched in February 2020 and is now in orbit around the sun. Never before have people been able to take pictures so close and also study the polar regions of the sun. In the coming years, scientists hope to use the data that Solar Orbiter collects to answer some profound questions about the behavior of the sun. Questions that are important for all mankind, after all, we are all 'Children of the Sun'.
Published: Tuesday June 14 2022