Jong Metropole plays 'East meets West'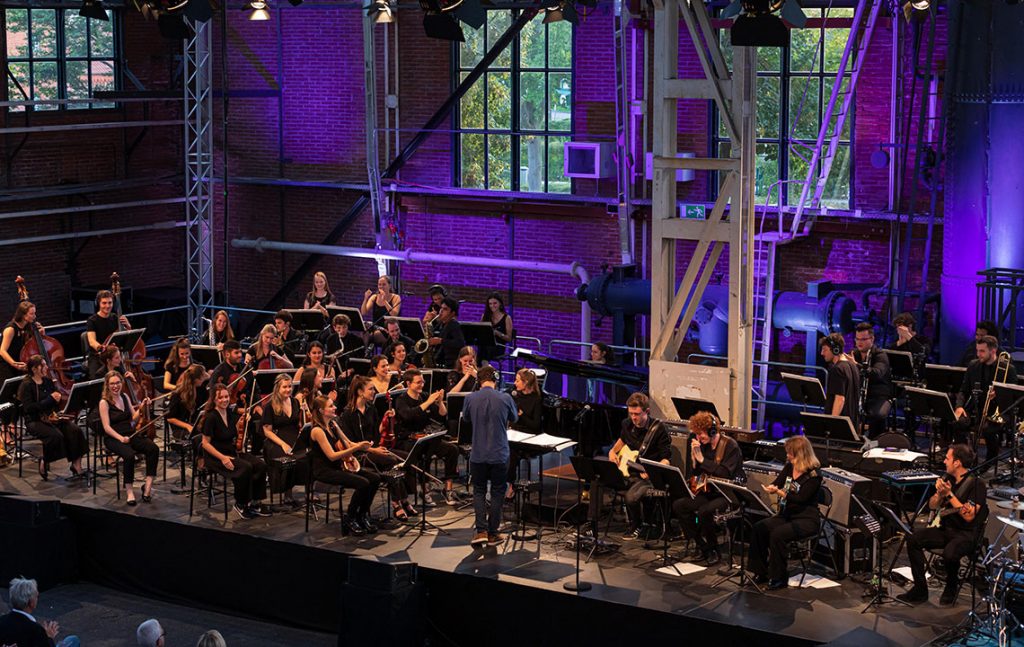 With the program 'East meets West', Jong Metropole travels through the Netherlands. During this tour they will be led by conductor Tom Cohen. During the concerts, the music from the western music library melts together with the music from the Arabic tradition. The new composition by Kika Sprangers, the winner of the Rogier van Otterloo Award 2022, will be premiered as well.
In Jong Metropole, talents from both the classical and jazz departments from the Dutch conservatoires, come together. During the upcoming summer tour, they will be joined by students from the world music department of Codarts Conservatory Rotterdam on ud, tar, zurna and dukduk.
On Friday August 5 the conservatory students will start in Caprera in Bloemendaal. On Saturday August 6, the musicians will play in the former radio station Radio Kootwijk. This place has been very popular with Jong Metropole fans for years because of its special location in the middle of the nature. On Sunday August 7 Jong Metropole will close the summer tour in the open air theater in the green oasis of the Zuiderpark.
Ticket sales for the concert in Radio Kootwijk starts on June 2 for friends of the NJO and on June 8 for everyone. The ticket sales for the others concerts start later.
For more info and tickets go to the website of Jong Metropole.
Published: Wednesday May 25 2022