Jong Metropole tours with 'Reunion'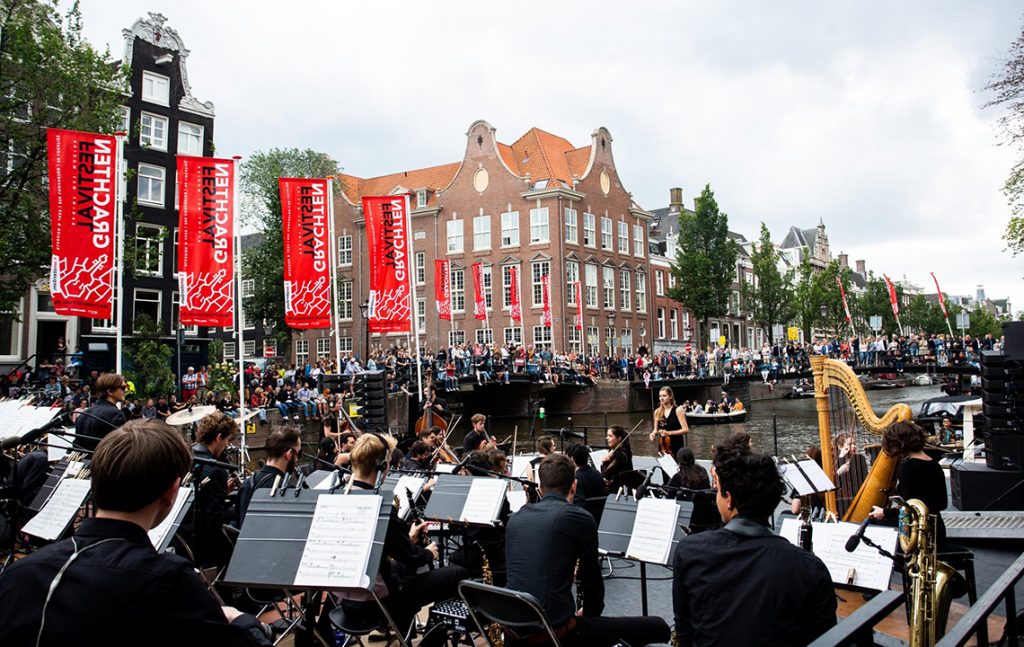 Jong Metropole is touring the Netherlands this summer and will visit the Young Euro Classic festival in Berlin with a symphonic jazz & pop program. The orchestra, consisting of conservatoire students from both the jazz and the classical field, does this under the direction of conductor, composer, arranger and pianist Jochen Neuffer.
Multitalent on the sax Kika Sprangers performs as a soloist with Jong Metropole: a great combination since Sprangers herself took part as leader of the saxophone section during the very first edition of the orchestra in 2015.
The programme includes the work Reunion by Damiano Pascarelli, specially composed for Jong Metropole and Kika Sprangers. This young composer, arranger and conductor won the Rogier van Otterloo Award in 2019, which allowed him to take lessons with Vince Mendoza in Los Angeles and write this commissioned composition in corona lockdown.
For more info about these concerts on August 7, 8 en 10 go to the website of Jong Metropole.
Published: Wednesday April 14 2021