Anniversary Magazine Metropole Orkest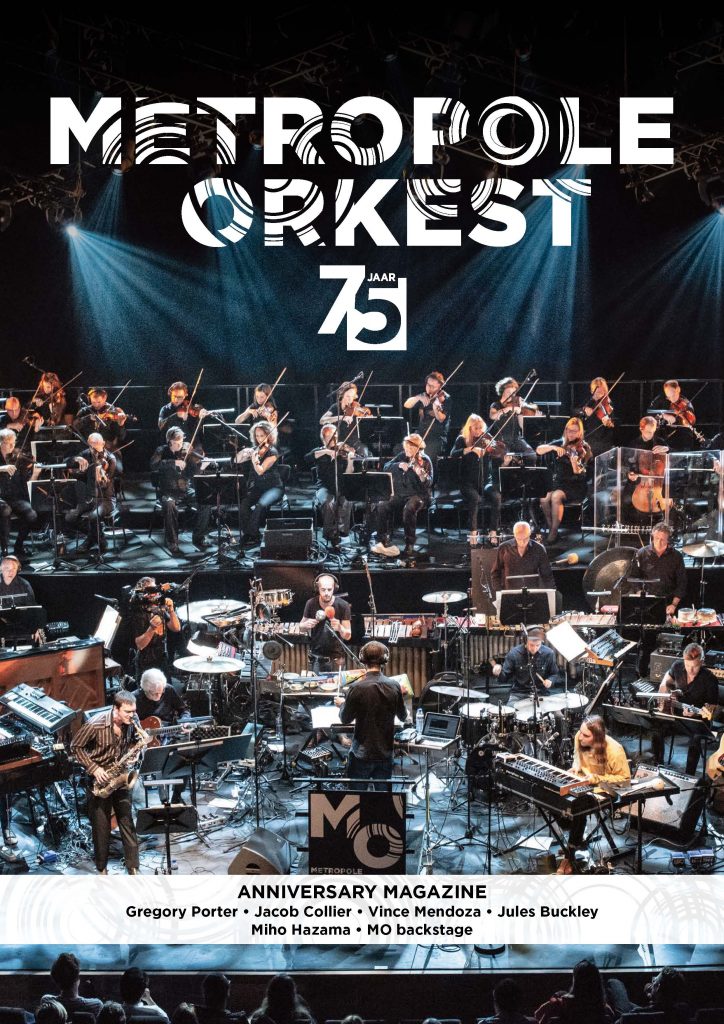 To celebrate our 75th birthday we created a special anniversary magazine. In this magazine we pay attention to our history but also look ahead to the future of the orchestra.
This edition is filled with stories about the MO, special interviews with musical friends like Gregory Porter, Jacob Collier and of course our three conductors. We take you behind the scenes of the Metropole Orkest and you can read more about the new projects that are in the pipeline.
Of course we've also made this magazine available online, in both Dutch and English.
You can read the Dutch version over here. The English one over here.
Published: Wednesday December 2 2020