Metropole Orkest 75 Years in Perspective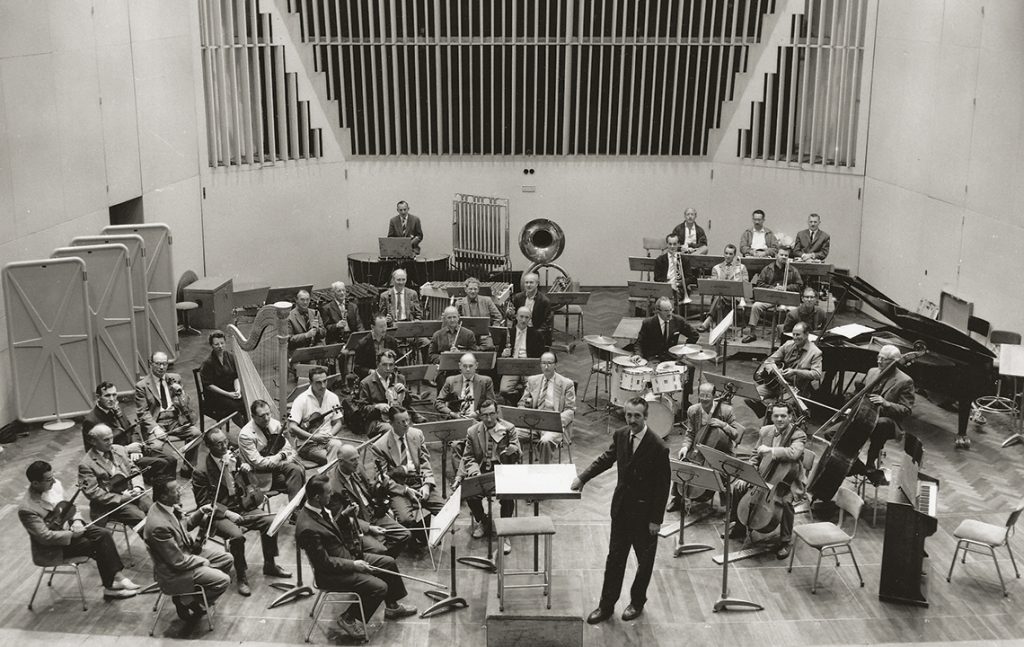 Finally we can announce that, after almost 2 years preparation and intensive consultation, we were granted permission to use the music selected for the playlists of the 8-part You Tube series 'Metropole Orkest: 75 Years in Perspective'. Broadcasting companies, artists, conductors, producers and record labels have positively reacted to our requests. It is therefore with due pride that as of today each Thursday a part of the series (i.e. the Intro and its associated playlist) will be uploaded.
We start today with the re-launch of Part One (1945 – 1955). We finish on Thursday July 16 with the upload of Part Eight (2016 – 2020). All this in support of the 75thanniversary of the Metropole.
In the next three weeks Parts One, Two and Three are re-launched, as they were updated and some new details added. From Thursday June 18 Parts Four through Eight will be made public. Part Four comprises little gems by among others Greetje Kauffeld, Ack van Rooyen, and Ferdinand Povel with Dolf van der Linden conducting. Ample room has been made for a wide choice of Rogier van Otterloo's compositions (e.g. the theme song of the movie Soldaat van Oranje) and for the swinging music Rogier conducted for TV programs like Music Hall and Music Gallery with soloists such as Rita Reys, and jazz icons Bill Evans, Toots Thielemans, and John Scofield.
Part Five covers the interregnum between Van Otterloo's unexpected passing away and the appointment of Dick Bakker as chief-conductor, when the orchestra was conducted by people like Rob Pronk, Jerry van Rooyen, Henk Meutgeert and Jan Stülen.
In Part Six it becomes loud and clear how Dick Bakker's enthusiasm took the orchestra into until then for the Metropole uncharted musical territory like hiphop, hard core rock and death metal and to an unforgettable concert at the Akropolis in Athens.
Part Seven depicts the Metropole's road to the top of the international music scene under the direction of Vince Mendoza, the orchestra's new chief-conductor, resulting in a number of Grammy Nominations and even Awards . The very important role played by Mendoza's compositions and arrangements is made very clear.
Finally, Part Eight shows the increasing number of cross-over projects realized under the direction of the new, young and committed chief-conductor Jules Buckley. Examples are the enormously successful performances at the BBC Proms,  the Amsterdam Dance Event and winning not one but two Grammy Awards, one for the collaboration with the New York-based band Snarky Puppy and one for the Metropole's work with the young prodigious British sensation Jacob Collier.
We wish you many hours of listening and viewing pleasure!
Published: Thursday May 28 2020