Cory Wong & MO release live-album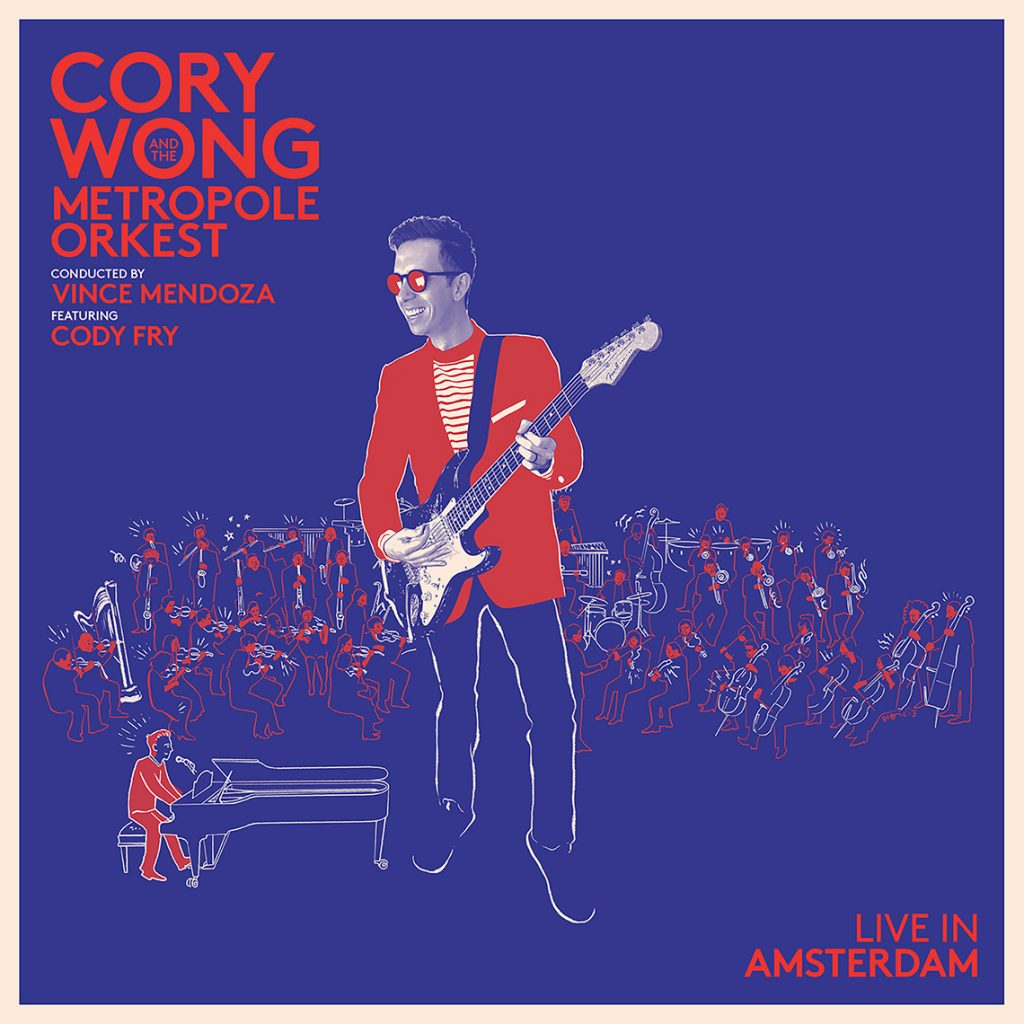 Last november Metropole Orkest, conducted by Vince Mendoza, gave three sold out concerts with Cory Wong. This collaboration turned out to be such a success that a live-album had to be releasen. You can now listen to it on all platforms. 
Cory, known for his work with Vulfpeck, is a man of many talents. Guitar playing, composing, producing and being a sideman, he does it all. Together with the MO he translated work from his previous albums to new, orchestral pieces. On this new album you can hear Wongs music like you never did before.
Cory: "There's a special thing that happens when artists from different backgrounds come together to collaborate. I come from a funk/jam/jazz background; and the orchestra is…an orchestra! Unless you know who they are…Then you know that Metropole Okest has a history and reputation of being the greatest pop/jazz orchestra in the world. It's pretty fun to be able to say that an orchestra is funky, swings, and hits hard. It has been a dream of mine to play with them, and when I got the email from them asking if I would be interested in doing a tour and album of my original music, I was blown away. It was an immediate yes! Playing with a group of that size is every artist and producers dream, because all of the things you're hearing in your head can come to life in real time. Usually I have to overdub ideas in the studio for an entire day before I can sound like a group of 60 musicians! One approach I could have taken was to just put my head down and play my songs the way I normally do and have them join me; but I found that collaborative approach was way better and yielded better creativity and art. We were able to lean into the essence and sound of the orchestra while maintaining the energy/intention of my songs and guitar playing. What we ended up with was an album that we are both so proud of. The arrangements and orchestration are a fun and fresh take for the songs, and features my music in a way that I've never been able to showcase before now."
For the concerts Cory invited special guest Cody Fry. Of course he is on this album as well. Cody: "Working with Metropole and Cory was one of my favorite musical experiences of my career. The positive energy, the massive sound; I'll be chasing experiences like that for the rest of my life. Truly a 'signpost' moment for me."
Published: Friday April 3 2020