Free concert stream sunday may 21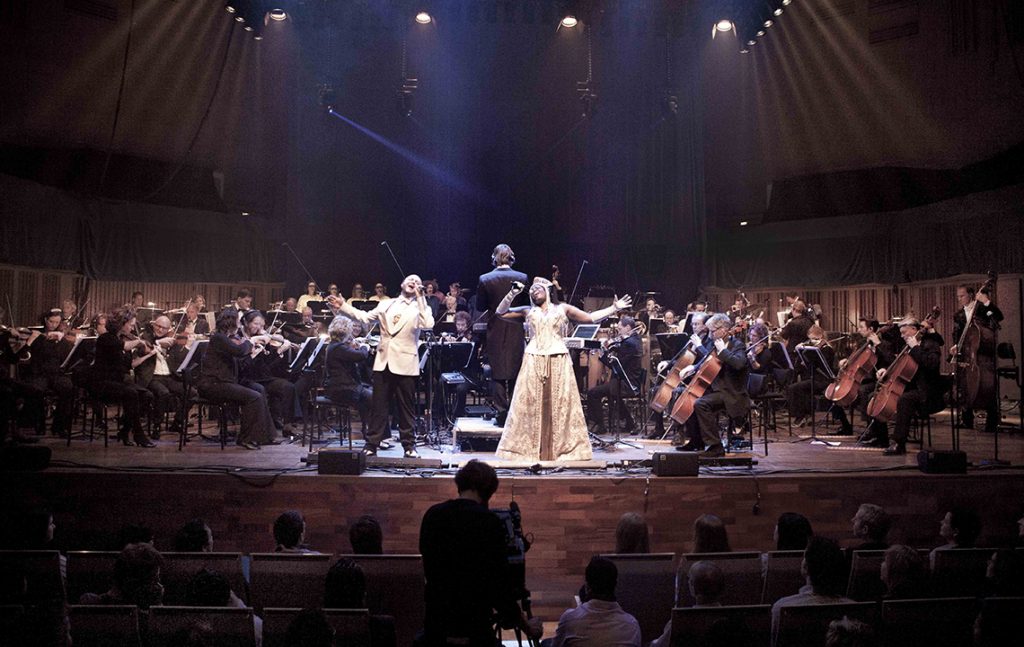 On Sunday May 21, we are going to broadcast another concert stream via Facebook. This Sunday you can enjoy the collaboration between the Metropole Orkest and Basement Jaxx. At 20.15 CET, you can tune in and watch the concert.
In 2011 'Basement Jaxx vs. Metropole Orkest' found place in the Muziekgebouw in Eindhoven. For this concert, Basement Jaxx and conductor Jules Buckley reworked some of their greatest work. During this evening, most of the album with the same name as the concert was recorded. This album is still available in our webshop.
Basement Jaxx includes Felix Burton and Simon Ratcliff. This English duo produces electronic music since the early 90' and won two BRIT Awards for the amazing music they created. They have hit songs like 'Rendez-Vu' and 'Red Alert', were the support artist of Robby Williams and made remixes for artists like Justin Timberlake, Pet Shop Boys, Daft Punk, Missy Elliott and Adele.
In 2017 you can enjoy the Metropole Orkest more often. One Sunday evening of every month we are going to stream a concert via the MO app or our other channels. This can either be a livestream or a stream of a concert that has been recorded in the past.
Published: Friday May 12 2017