Free concert stream Sunday april 23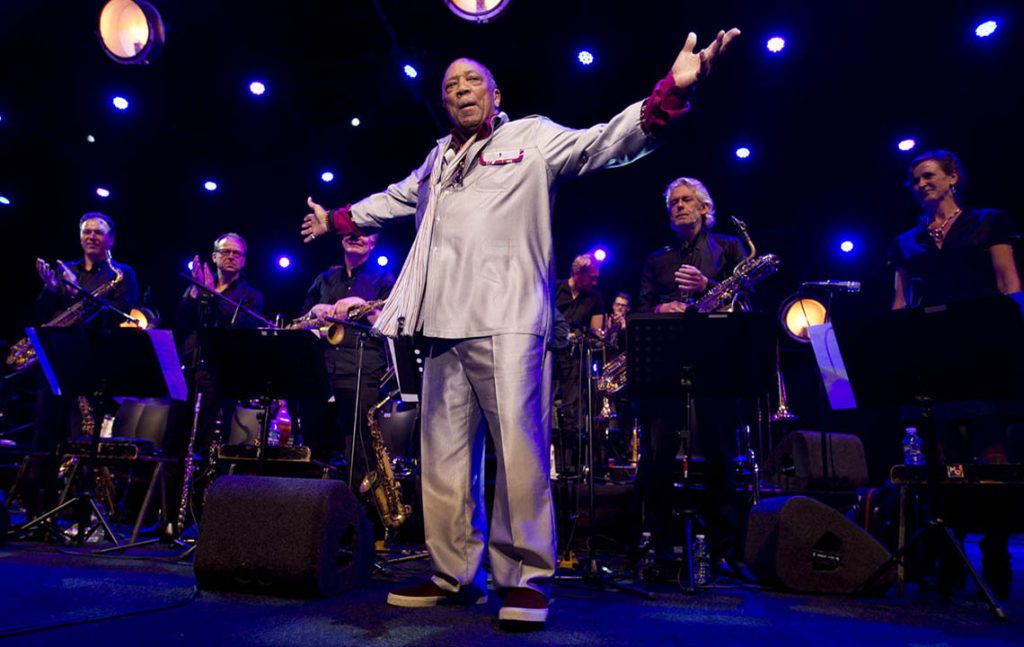 On Sunday April 23, we are going to broadcast another concert stream. The Metropole Orkest Big Band plays the biggest works of Quincy Jones. This time we will not broadcast via our app, but via Facebook. At 20.15 CET, you can tune in and watch the concert.
During three concerts in 2014, the Metropole Orkest Big Band, conducted by Vellu Halkosalmi, honoured one of the biggest names in the music industry: Quincy Jones. Now three, years later, you have the opportunity to watch the concert again.
Quincy Jones may be the biggest producer still alive. He is most famous for his involvement with artists such as Michael Jackson. Quite unknown are his jazz compositions, his fantastic career as a band leader and composer!
In the program "This is how I feel about Jazz" the Metropole Big Band will take you through his best big band compositions from the fifties and sixties. The concert includes classical scores of albums such as This Is How I Feel About Jazz (1956), The Birth of a Band! (1959), I Dig Dancers (1960) en The Quintessence (1961).
Fun fact: at the North Sea Jazz Festival later in 2014, the Metropole Orkest Big Band played the concert once again. This time Jones himself conducted the last song of the evening.
In 2017 you can enjoy the Metropole Orkest more often. One Sunday evening of every month we are going to stream a concert via the MO app or our other channels. This can either be a livestream or a stream of a concert that has been recorded in the past.
Published: Wednesday April 19 2017