Episode 2 – Documentary MO 70 years in perspective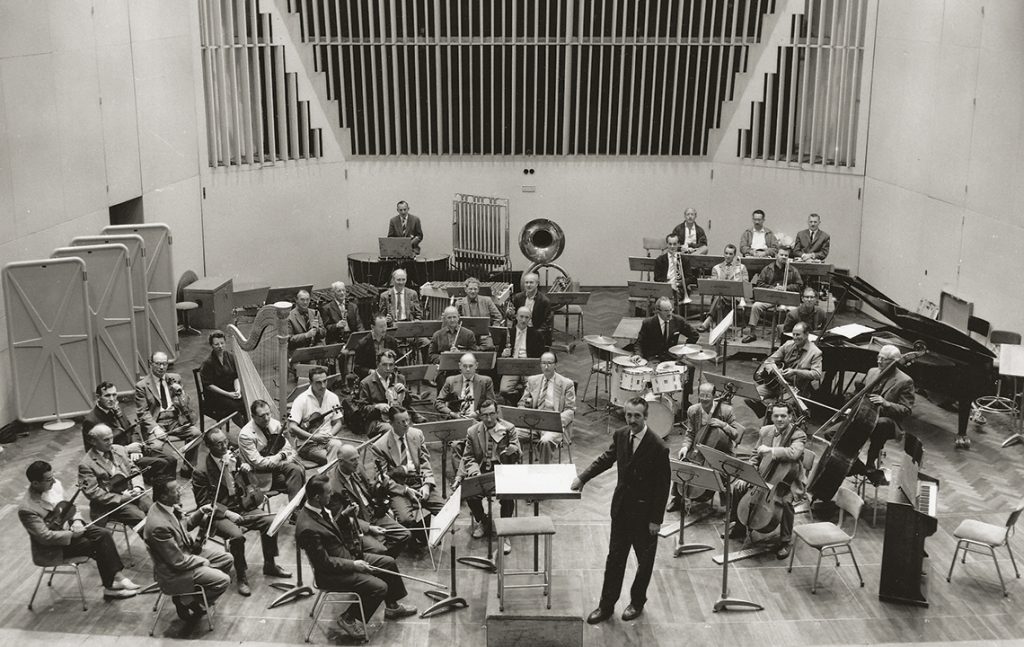 The story continues – Thursday evening February 16, Part Two of the project titled "Metropole Orkest: 70 Years in Perspective – Its Past, Present and Future" will be released on YouTube. The project's objective is to provide a representative impression in sound and images of the development of the orchestra, its repertoire and the influence of its different chief- and guest conductors.
This episode features the second decade of the orchestra's existence, from 1956 to 1965. During this decade several significant trends developed, influencing the orchestra's artistic growth under chief conductor Dolf van der Linden. Technological development influenced the Metropole Orkest as well, the orchestra being broadcast not only via radio, but also increasingly via television. Great milestones in this decade were for example the Eurovision Song Contest, the Dutch Song Festival and the growing number of collaborations with other national and international artists, such as Corry Brokken, Conny Stuart, Wim Sonneveld, Catherina Valente, Esther Ofarim, Stephane Grapelli and Toots Thielemans.
Without the help and support of the following people this project would have never seen the light of day: Friederike Darius, Annie Tangberg, Dick Bakker, Jan Bastiani, Max Boeree, Pieter Hunfeld, Dirk Overeem, Jolien Plat, Paul Schooneman and Marvin Schruba.
Published: Thursday February 16 2017