Sunday, January 22 – Free concert stream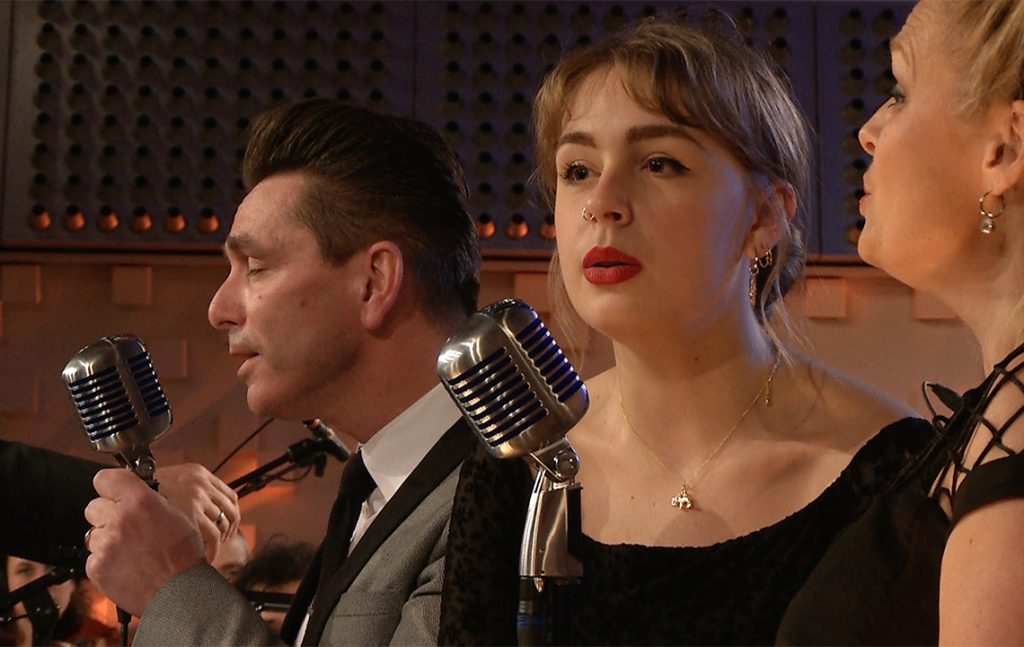 On Sunday, January 22, we are going to broadcast the New Year Concert from 2015 via the free Metropole Orkest App for smartphones and tablets (iOS and Android). At 20.15 CET that evening, you can watch this great concert.
Let guest soloists Kim Hoorweg, Felix Maginn (Moke), Esther Hart and Jelle Paulusma (Daryll Ann) take you back in time to the era of crooner. Music from the repertoire of legends, such as Dean Martin, Frank Sinatra, Ella Fitzgerald and Peggy Lee invite you to this concert and its nice atmosphere.
By downloading the app now on your smartphone or tablet, you are going to be reminded of the stream!
In 2017 you can enjoy the Metropole Orkest from your home (or on the way) more often. One Sunday evening of each month we are going to stream a concert via the MO app. This can be either a live stream or a stream of a concert, which has been recorded in the past.
The following stream after the New Year Concert is on Sunday, February 5: Metropole Orkest & Cécile McLorin Salvant, conducted by Vince Mendoza.
Published: Wednesday January 18 2017