Exclusive tracks by Kovacs & Metropole Orkest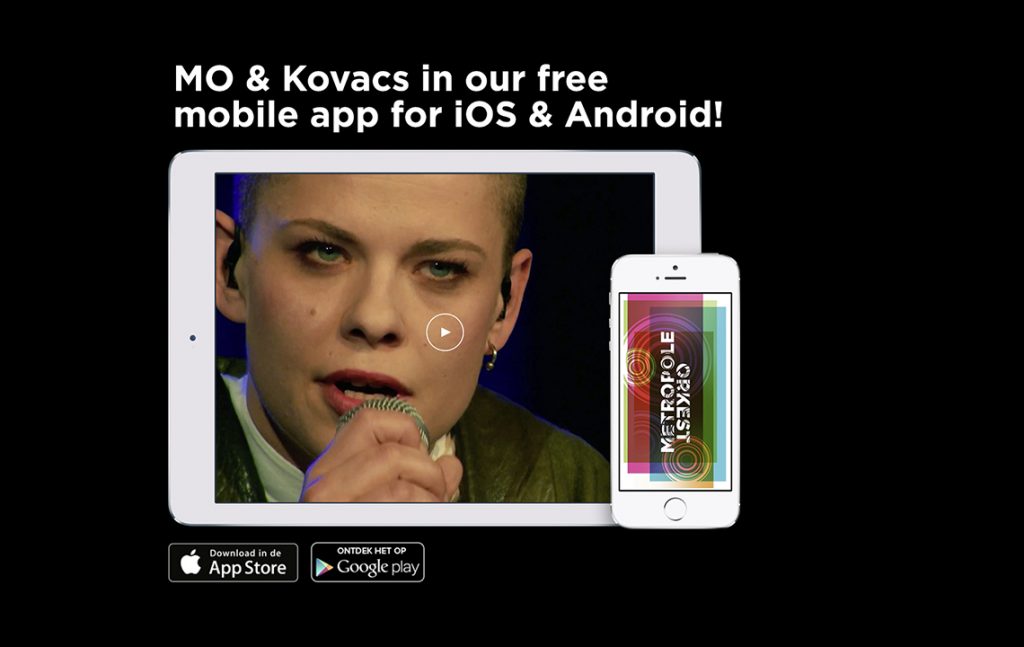 On Friday, October 28 the first edition of the Metropole Sessions took place at the MCO in Hilversum. This special concert featured a collaboration of the Metropole Orkest with Kovacs. The audience was able watch the orchestra from another angle; behind the strings, next to the trumpets or in front of the bassist, everything was possible. Everybody highly enjoyed this exclusive experience and the fantastic music.
In order to let as many people as possible enjoy this great concert we share six songs from this collaboration. You can watch four of them via our YouTube channel. The other two you can find exclusively in our MO app (available for iOS and Android).
Are you interested in visiting the next Metropole Session?
Stay tuned with our website and social media channels.
Published: Thursday January 19 2017