MO congratulates Rogier Hornman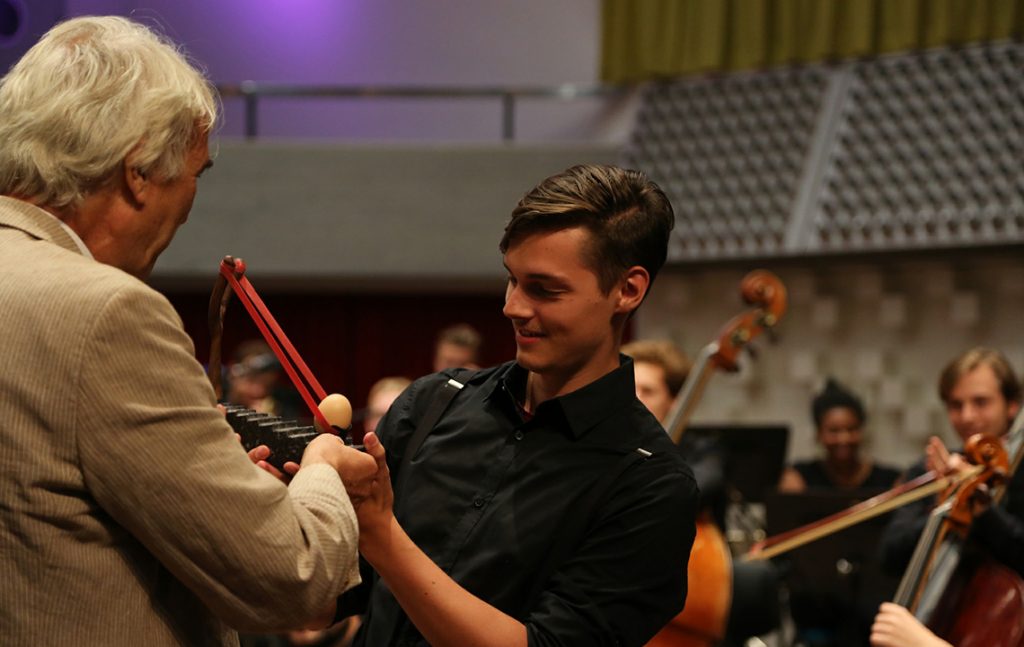 Metropole Orkest celebrating Rogier Hornman for winning the Keep an Eye Outstanding Talent Award.
Just recently it has been revealed that Metropole Academy participant Rogier Hornman is the winner of the Keep an Eye Outstanding Talent Award. During the last concert of the Jong Metropole (2016 group) during the Open Studio Days at the Music Centrum of the Broadcaster in Hilversum, he received the award, including a trophy as well as a personalized award-package.
The Keep an Eye Outstanding Talent Award is part of the Jong Metropole initiative, an orchestra which consists of musicians of the National Youth Orchestra as well as the National Youth Jazz Orchestra, combining the musical worlds of classical and jazz music. Rogier Hornman stood out of the group as the link between these two worlds and therefore received the trophy and the award-package to the value of €2.500,-, given by Hilversum city councellor Eric van der Want. The price money allows him to progress in his musical development by attending specific courses or master classes.
Rogier Hornman was nominated by people involved with the Jong Metropole, including conductor Jules Buckley and Martin Fondse. "Rogier is a remarkable musician – as a classical educated cellist he signed up for the Metropole Academy, full of enthusiasm. The interest in both, jazz and classical music, is evident. During the auditions for the Jong Metropole Rogier like no other showed the ability to master jazz and classical fragments. He did not hesitate to play solos and improvisations, which can definitely be taken for granted from a classical musician. He surely set up a bridge between the groups within the orchestra and he was driven to learn more from the jazz sector. It can be concluded he distinguished himself from the other musicians in the orchestra and is therefore, according to the judges, the righteous winner of the first Keep an Eye Outstanding Talent Award."
Jong Metropole
The Jong Metropole is a unique collaboration between the National Youth Orchestra (NJO), the National Youth Jazz Orchestra (NNJO) as well as the Metropole Orkest. The Jong Metropole combines the best of both worlds: the excellent playing from the classical string tradition with swing, improvisation and timing from the jazz tradition. The initiative is made possible thanks to the yearly fee of the Prins Bernhard Cultuurfonds and the Keep an Eye Foundation.
Last summer the talent orchestra was prepared by several masterclasses for a total of five concerts. A new generation of top musicans (Conservatorium students of classical and jazz music) can therefore gain practical experience. Beforehand the young composer and orchestra leader Zacharias S. Falkenberg has been awarded with the Rogier van Otterloo Award. As part of the award of encouragement he is elected to write a composition for the 2017 edition of the Jong Metropole.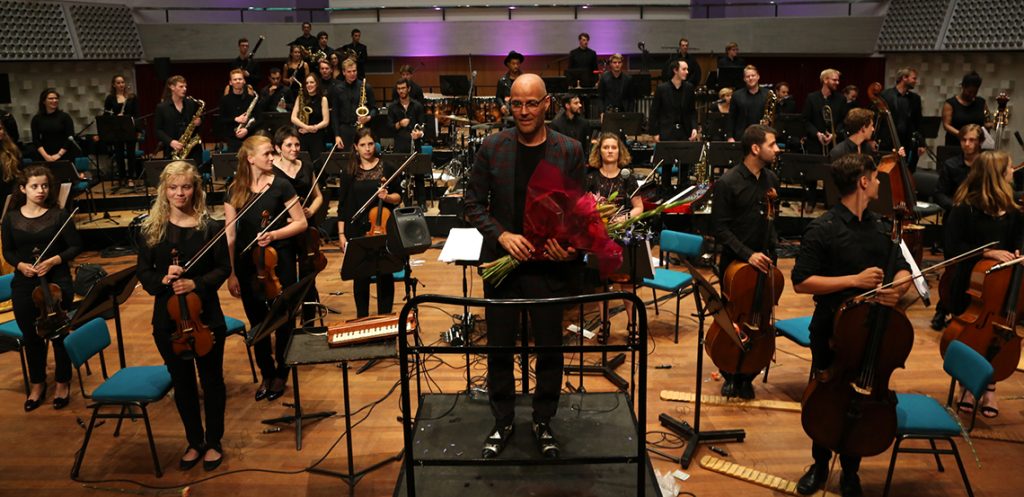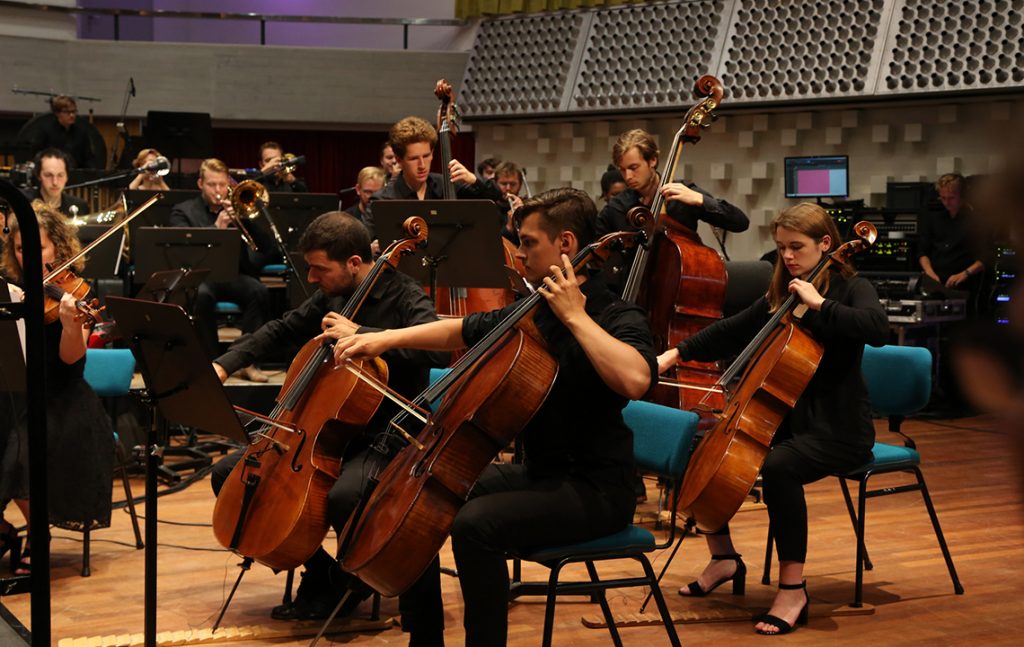 Published: Thursday September 8 2016