In Memoriam: Toots Thielemans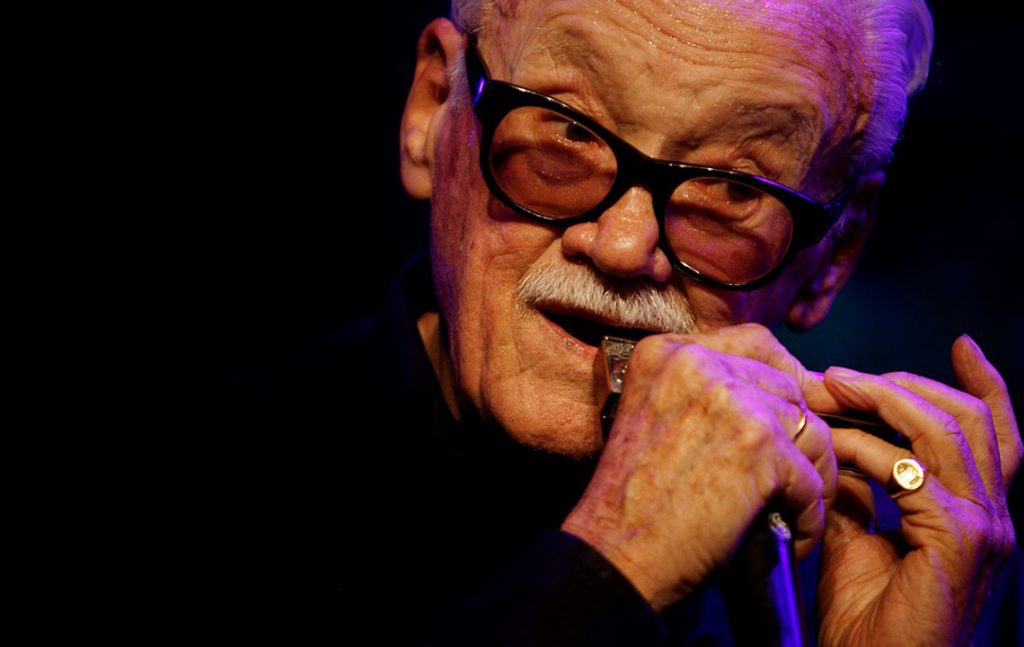 On Monday morning, 22 August 2016, Jean Toots Thielemans died at the age of 94. He was unique not only as musician but also as person. Toots worked several times with the Metropole Orkest and it was a great pleasure to work with him. Five years ago was the last time he joined the orchestra and took the audience and us to the moon and back during the tribute to Rogier van Otterloo. Van der Linden's successor used to play lots of music by Toots, such as the theme of  Turks Fruit, Dat mistige rooie beest and Rosa Turbinata.
The message about Toots' death reached the orchestra in the morning of the concert with Quincy Jones at the Royal Albert Hall in London. Toots Thielemans has frequently worked with Quincy Jones, who said about Toots: "I can say without hesitation, that Toots is one of the greatest musicians of our time." Toots himself said: "The only thing that matters to me, is whether I get goosebumps or not. "
We will miss his tremendous enthusiasm and friendliness, but always listen with great pride and beautiful memories in mind to the recordings we made together with Toots Thielemans.
Published: Wednesday August 24 2016