Concerts 'Jong Metropole'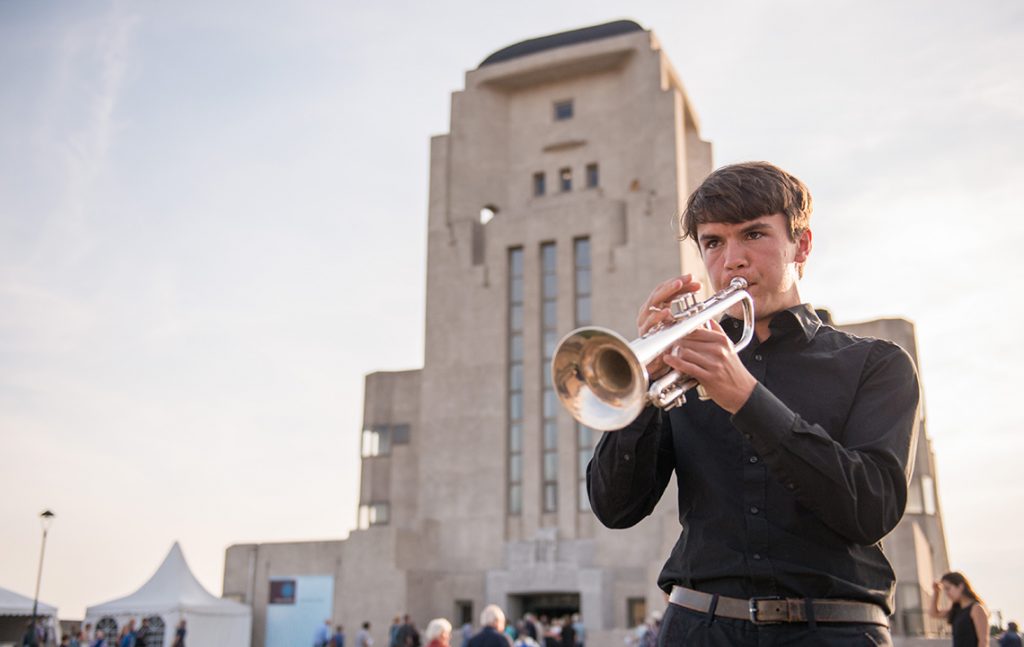 The talents of Jong Metropole (with musicians of the Nationaal Jeugd Orkest and Nationaal Jeugd Jazz Orkest, supported by Metropole Orkest) are going on tour this summer. From August 5th they'll play three concerts within the NJO Muziekzomer program, will appear at the Grachtenfestival in Amsterdam and can be seen at the Open Studio Dagen in Hilversum.
The tour starts with three concerts conducted by Jules Buckley – the Metropole Orkest chief conductor – in the NJO Muziekzomer program. Ticketsales have started on www.muziekzomer.nl.
After those concerts Jong Metropole will perform two more concerts, this time conducted by Martin Fondse. These concerts are free to attend.
All concerts:
5 August – Safariterras in Burgers' Zoo in Arnhem, 20:00 hour
6 August – Openluchttheater de Goffert, Nijmegen, 19:30 hour
7 August – Voormalig Zendstation Radio Kootwijk, 19:30 hour
13 August – Ponton voor Compagnietheater, Grachtenfestival, Amsterdam, 15:30 hour
4 September – Open Studio Dagen, MCO Hilversum, 14:00 hour
During the concert at Radio Kootwijk the very first 'Rogier van Otterloo Award' will be rewarded to a talented young composer, arranger, conductor or orchestra leader. Nominees are: Zacharias Falkenberg, Morris Kliphuis en Jesse Passenier.
Jong Metropole ('Young Metropole') is a unique collaboration between the Metropole Orkest, the NJO (National Youth Orchestra of the Netherlands) and the NJJO (National Jazz Youth Orchestra of the Netherlands) with the aim of preparing young, talented musicians from classical and light music for a professional career. Jong Metropole combines the best of different music worlds: the excellent performance from the classical strings tradition with the swing, improvisation and timing from the jazz tradition. The initiative is in part possible thanks to an annual contribution of €125,000 from the Prins Bernhard Cultuurfonds and Keep an Eye Foundation.
Published: Friday June 17 2016