Metropole Orkest wins Grammy!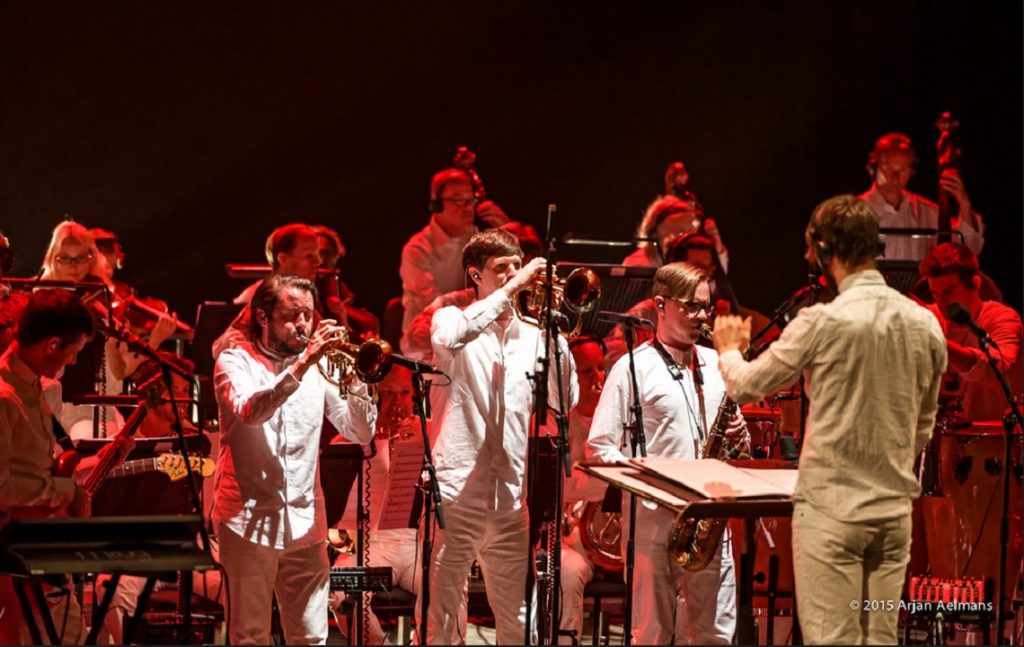 The album 'Sylva', created by Snarky Puppy and the Metropole Orkest has been awarded a Grammy in the category 'Best Contemporary Instrumental Album'. This is the 2nd Grammy for Snarky Puppy and the 3rd Grammy for the Metropole Orkest.
Chief conductor Jules Buckley: "This album is one of the most spectacular ever made by the Metropole Orkest; a hugely successful mix of cultures and musical styles. It shows where the Orkest is heading musically and how this is valued internationally. We are thrilled with this award – it empowers us to keep innovating and creating new music!"
'Sylva' was recorded in Dordrecht (NL) in April 2014. The recording was mainly crowd funded by the audience. After the release in April 2015, Snarky Puppy and the Metropole Orkest, conducted by Jules Buckley toured and presented the work live to Rotterdam, Paris and Coutances (F). Snarky Puppy and the Metropole Orkest will also share the stage in the near future, we will keep you posted!
Published: Monday February 15 2016