Kick-off Young Metropole for upcoming talents!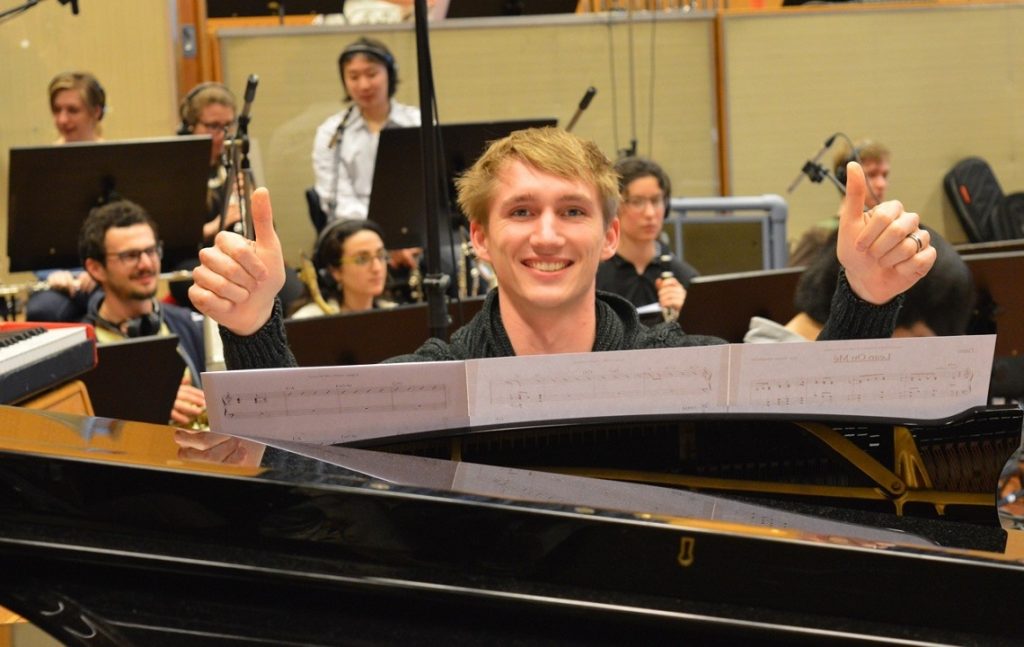 Last Saturday, we celebrated the kick-off for Young Metropole: a unique collaboration between the Metropole Orkest, NJJO (Nationaal Jeugd Orkest) and NJJO (Nationaal Jeugd Jazz Orkest) with the purpose to prepare young, talented musicians with both classical and non-classical backgrounds for a professional career. Young Metropole contains the best of both worlds: the excellent play from the classical string tradition combined with swing, improvisation and timing from the jazz tradition. This inititiative is possible with an annual donation of €125.000 from the Prins Bernhard Cultuurfonds and Keep an Eye Foundation.
Young Metropole consists of several components: a tour, masterclasses and two awards. During the Young Metropole Tour, the musicians (60 participants) play innovative productions and crossovers according to the Metropole Orkest line-up or in smaller ensembles. Other than that, Young Metropole offers de participants masterclasses and workshops from renowned guest soloists and the specialists from the Metropole Orkest. It brings a unique addition to the current schooling and talent development projects.
This initiative also includes two new awards: the Rogier van Otterloo Award and the Keep an Eye Outstanding Talent Award. The Rogier van Otterloo Award is an incentive prize of €5.000 for the most talented young composer, arranger, conductor or orchestra leader. The Keep an Eye Outstanding Talent Award is awarded to the most distinguished connector within the group. The winner receives an amount of €2.500 for further musical development and the opportunity to apply for a scholarship to study abroad.
The art of giving 
Prins Bernhard Cultuurfonds and Keep an Eye Foundation enable Young Metropole by making a collective annual donation of €125.000. Keep an Eye Foundation contributes €75.000 and transferred the money to the Cultuurfonds in the Keep an Eye Fund. With that, the purposes of this fund are guaranteed and it saves them a lot of work. The Cultuurfonds offers many opportunities to donate to culture, nature and science. For more information please have a look at: www.cultuurfonds.nl/geven.
Students can register for Young Metropole as of mid-February via mo.nl, njo.nl and njjo.nl.
Published: Monday January 11 2016