Metropole Orkest on DWDD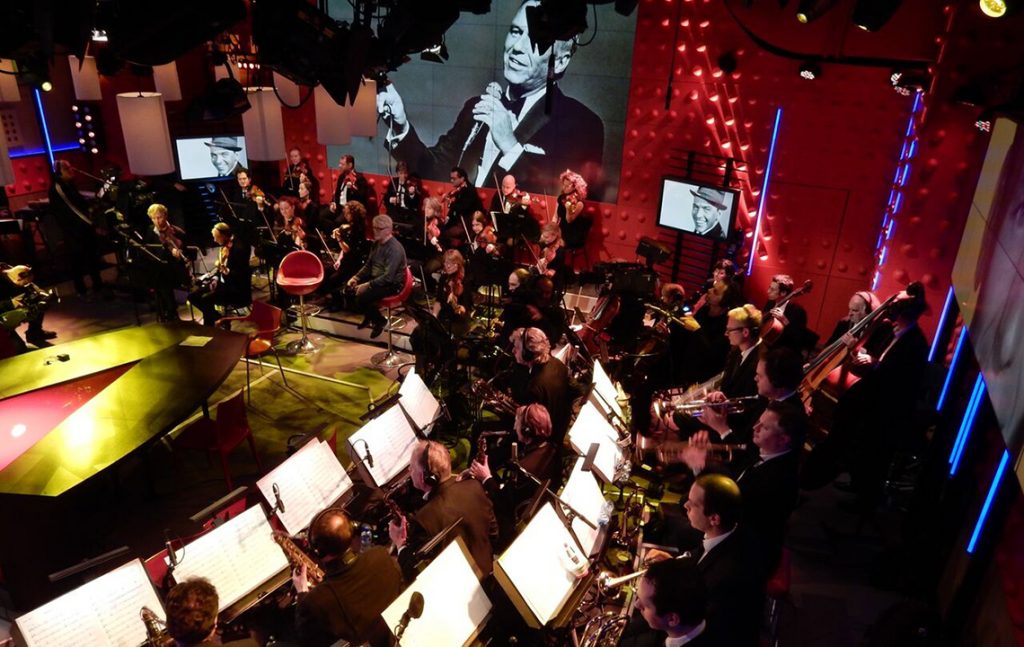 Last Tuesday Dutch news program 'De Wereld Draait Door' broadcasted a Frank Sinatra special. The entire episode revolved around the upcoming 100th birthday of 'Ol Blue Eyes' (December 12th) and the orchestra got the change to showcase its quality. It all started with a live performance of the DWDD tune.

http://dewerelddraaitdoor.vara.nl/media/350024
Four of the soloists involved in the upcoming Sinatra 100 concerts in December gave their interpretation of real Sinatra classics. Felix Maginn (Moke) sung 'Saturday Night is the Loneliest Night of the Week' and Hadewych Minis went all out in 'The Lady is a Tramp'. Next, Greetje Kauffeld enchanted everyone with 'Teach Me Tonight' and Ruben Hein closed of with a grand version of'Fly Me to the Moon'.
View the entire episode:

http://dewerelddraaitdoor.vara.nl/media/349895
Published: Wednesday November 25 2015