Dutch celebration of our 70th anniversary!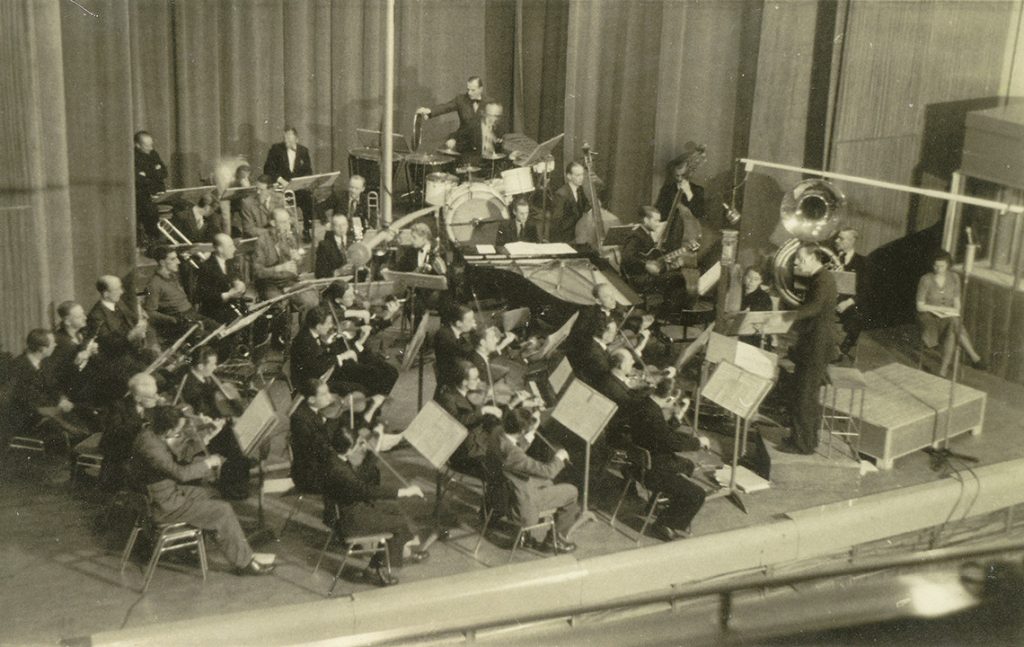 The first ever broadcast of the Metropole Orkest on Dutch radio took place on November 25th 1945. Which means we're celebrating our 70th birthday this Wednesday! For this occasion, many Dutch radio stations will play a Metropole Orkest tune on that festive day. Most stations will do this at 20:15h (GMT+1), the exact time of the first broadcast. Of course, every station plays a Metropole Orkest song that fits their profile.
To kick-off of our jubilee year, the whole orchestra will be present at a popular Dutch talk show called: 'De Wereld Draait Door' on Tuesday November 24th. The entire festive episode is dedicated to the 100th birthday of Frank Sinatra and of course, our 70th birthday. You can tune in live on NPO 1.
We'd like to thank the following radio stations for their cooperation:
NPO Radio 1
NPO Radio 2
NPO 3FM
NPO Radio 4
NPO Radio 5
NPO Radio 6 Soul & Jazz
100% NL
Radio 538
Radio 10
Sublime FM
BNR Nieuwsradio
Radio Gelderland
RTi Hilversum (radio ánd tv)
Concertzender
Marc Altink, managing director of the Metropole Orkest: "We're very honored with this attention for our birthday. We feel it's very sympathetic that the Dutch media are willing to put us and our history in the spotlight like this. The fact that the tunes, jingles and songs that the orchestra has recorded over the years can be heard (almost) daily on pretty much every station makes it extra special. Other than that, we're glad to see that the Metropole Orkest seems to have more and more impact in the music scene in the Netherlands and abroad ever since we're self-sufficient. As the least subsidized orchestra, we still manage to reach the largest and most versatile audience. We hope to keep this up for the next 70 years!"
Jan Westerhof, managing director NPO Radio: "The Metropole Orkest is a very special orchestra. They bring such uniqueness to the Dutch music scene with their high quality and distinctive productions. Especially when they do crossovers. For many Dutch people, the Metropole Orkest is the first introduction to orchestral music."
Published: Monday November 23 2015