Percussionist Eddy Koopman earns MEINL endorsement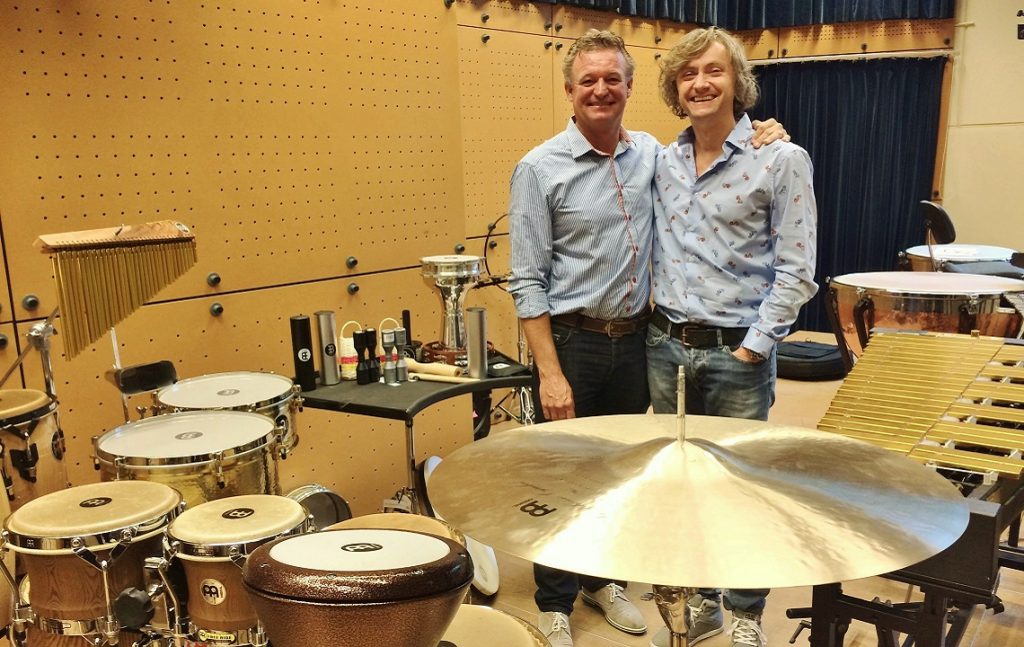 It is a sunny summer day when Jeroen Bakx, dutch representative for MEINL Percussion, visits the MCO with a van full of new instruments for Eddy Koopman. Eddy has been percussionist with the Metropole Orkest since 1989 and is now an official 'MEINL percussion artist'.
MEINL is a global brand which offers a wide assortment of high quality percussion instruments for players regardless of age or playing skills. Their objective is to offer instruments which comply with the highest quality levels and sustainability. But what exactly does it mean to get endorsed? We ask Eddy and Jeroen.
Eddy, what is it like to be offered an endorsement?
"Obviously an endorsement is something to be excited about, especially knowing you are supported by such a big percussion brand. I'm hoping to do my part in getting attention for MEINL on every possible national and international stage."
How did this endorsement deal come about?
Jeroen Bakx: "There was a mutual interest to work together. Eddy is a great percussionist, and like MEINL, very passionate about his instruments. For his work with the Metropole Orkest he needs top of the line equipment and that's where we come in. After having met several times to discuss this endorsement, we ended up deciding to deliver a complete set of MEINL instruments."
Eddy, what excites you about MEINL instruments?
"The enormous diversity in beautiful instruments sets MEINL apart from other brands. They work together with the best manufacturers to make high quality instruments that sound amazing. They are able to provide instruments at stages worldwide so I know we'll always have the quality necessary."
Jeroen, can you tell a bit more about what an endorsement entails?
"Obviously Eddy will be provided all MEINL equipment he needs, but we'll also make sure he gets the support he needs when playing abroad. For his activities and projects outside of the Metropole Orkest Eddy will also be using, and thereby promoting, MEINL instruments. We're working on plans to offer workshops together. In any case, MEINL hopes for a long-lasting corporation with Eddy and the Metropole Orkest!"
Published: Thursday September 17 2015