Check out the 'Grime Symphony'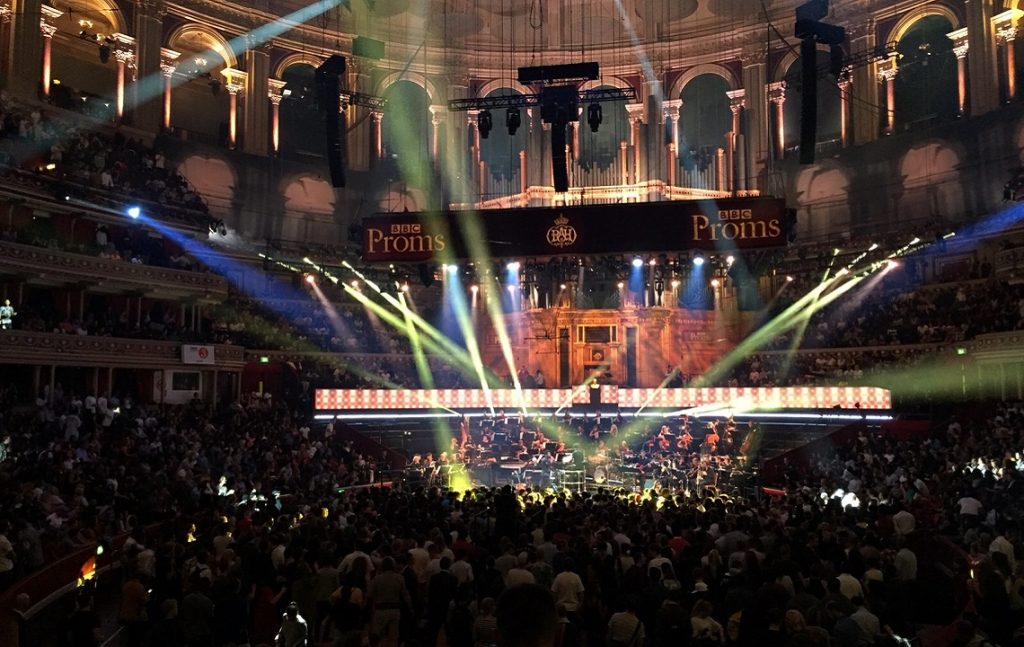 Wednesday August 12th, we set the roof of the Royal Albert Hall on fire! We played at the "Late Night with… BBC Radio 1Xtra" or "Grime Symphony" for short. Grime is a subculture within English hiphop and it's all about hard beats and tongue breaking raps. A new world for the Metropole Orkest!
BBC's Newsbeat reporter Darcy Thomas wrote a nice review about the show: "The music captured the essence of grime and the venue embodied what it is to be British while supplying the perfect setting for the night's event." The whole review can be found here.
Roisin O'Connor from The Independent gives the concert 5-stars (out of 5) and writes: "Arguably grime's heroes of 2015: south London duo Krept and Konan bounce onto the stage for "Freak of the Week", where the heavy brass featured on their incendiary track is perfectly suited for a live orchestra". The whole review can be found here (in English).
Kieran Yates from The Guardian gives the concert 4 out of 5 stars and writes: "Six of grime's biggest names alongside a 64-piece orchestra works a treat: the big sound amplifies the music's cinematic drama and visceral power." The whole review can be found here (in English).
Curious to what it sounded like? Check out the whole concert at this link! (fast forward to 1:15:05 for the concert)
For UK citizens only: you can have a look at the whole show (both audio and video) via this link.
Published: Thursday August 13 2015