Thursday May 28: broadcast concert Lalah Hathaway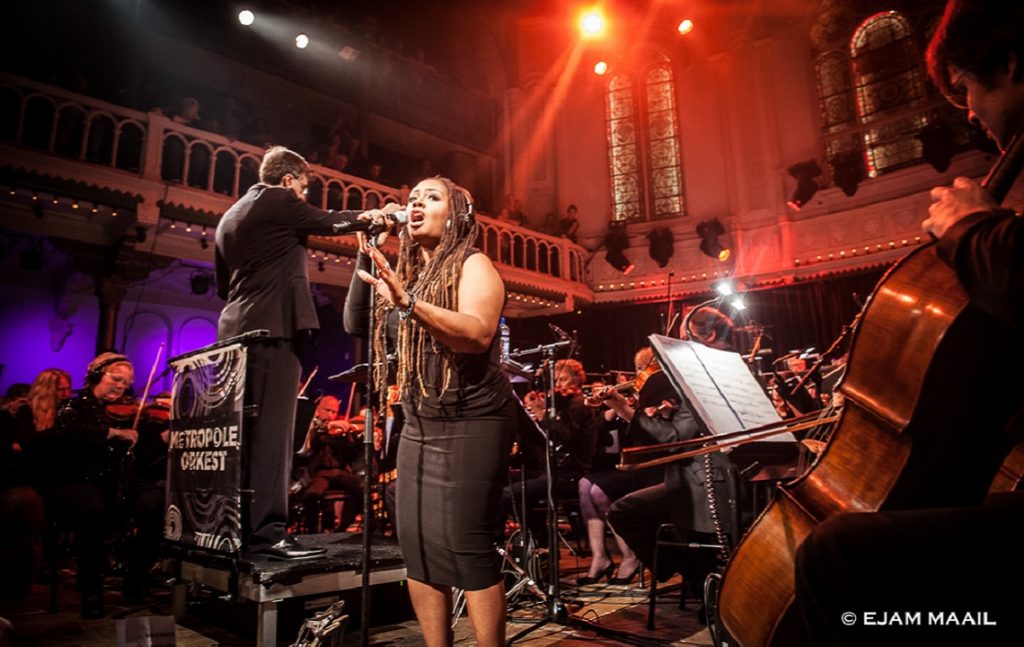 The concert we gave with Lalah Hathaway at Paradiso last weekend, will be broadcasted on Thursday May 28 at 20:30 (GMT+2) on our website and app! We received so many positive messages that we decided to do a one-off stream of the concert for those of you who couldn't make it to Amsterdam or Den Bosch. If you install the MO app on your phone or tablet and turn on the pushnotification, you will always be notified when a (live)stream starts.
Last week, the rehearsals and concerts for the yearly Arrangers Workshop took place. The eight young arrangers were selected by a special committee to join this workshop, given by honorary-conductor Vince Mendoza. The arrangers worked really hard to write eight new arrangements for singer Lalah Hathaway. During the concerts at Paradiso and Jazz in Duketown, the arrangements were officially presented to the audience.
Published: Wednesday May 27 2015