MO renews music lessons at primary school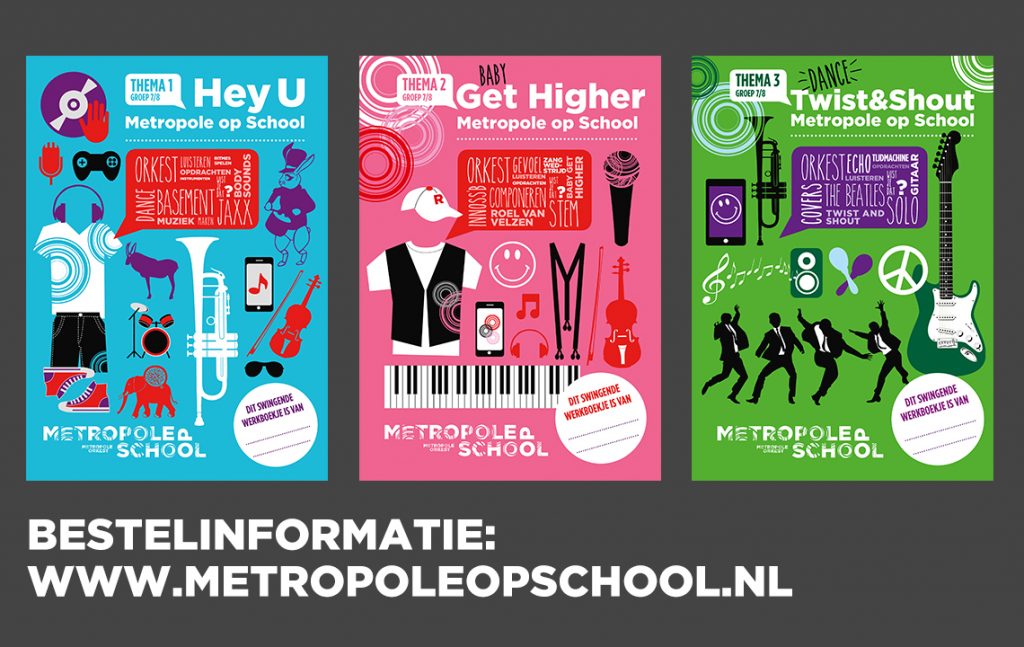 This year it's our 70th anniversary and we'd like to celebrate this by contributing to the renewing of music lessons on primary schools.
Marc Altink, Managing director of the Metropole Orkest: "just like Dutch Minister Jet Bussemaker, we think it's very unfortunate that music lessons are no longer part of the curriculum in many schools. Research indicates that music makes children smarter, more social, more joyful and creative. With our high quality in music we feel that we can offer a program that connects with the level of the upper students in primary school. "
The curriculum Metropole op School offers six specially developed workbooks and digital teaching materials. This week the program starts in 740 primary schools and is ordered for 41.000 students. Our aim is to have the students actively participate with the rhythmic and appealing music. With every lesson, the themes and subjects that are used in Metropole op School are further discussed to expand the knowledge of the students. It's really important to inspire the teachers to teach the students in music again. Key is to offer them a curriculum that's easy accessible for both teachers and students.
We have worked on creating a vision together with Young Crowds, who are specialists in educational content. The curriculum challenges the students to cooperate and make music together. The starting point is to interest the students for a certain subject, once children are curious they feel motivated to do research and absorb knowledge.
An impression can be found on www.metropoleopschool.nl.
Published: Friday March 6 2015