Live-stream Saturday 21 February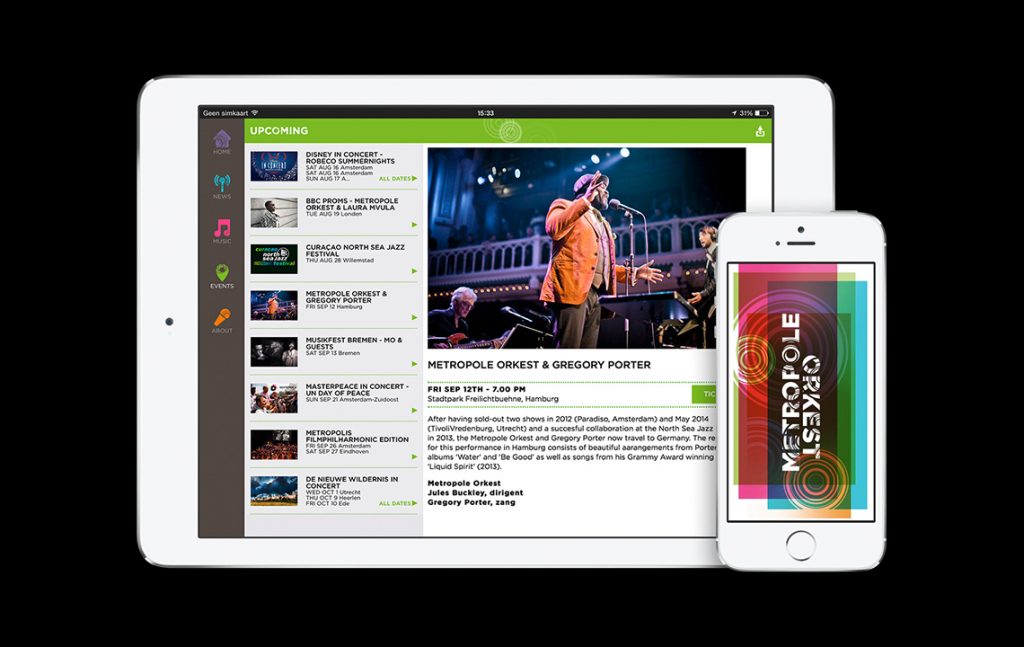 Another concert at our home base, another live-stream!
To celebrate the release of the first ever album released on our very own label 'MO Blue', you will be able to watch and listen to 'Metropole Orkest Strings with The Ghost, The King & I: The Inventors' on Saturday 21 February.
We will stream 'The Inventors' live via our website (www.mo.nl/live) and our mobile app (iOS or Android), in high definition and with high quality sound. The concerts starts at 8.00 PM (GMT+1).
'The Inventors' is as an album of chamber jazz for people with a slightly oversized living room, one big enough to fit in 30 musicians and their instruments. 'The Inventors' is beautiful instrumental music. Classical melodies interchanged with virtuosic jazz solos, groovy rhythms and adventurous transitions from ballads to uptempo.
The official Metropole Orkest App provides easy access to news, concert information and (exclusive) music content. The MO App will notify you in case of live-streams and lets you view such events on device.
Published: Friday February 20 2015