First album on our own label MO Blue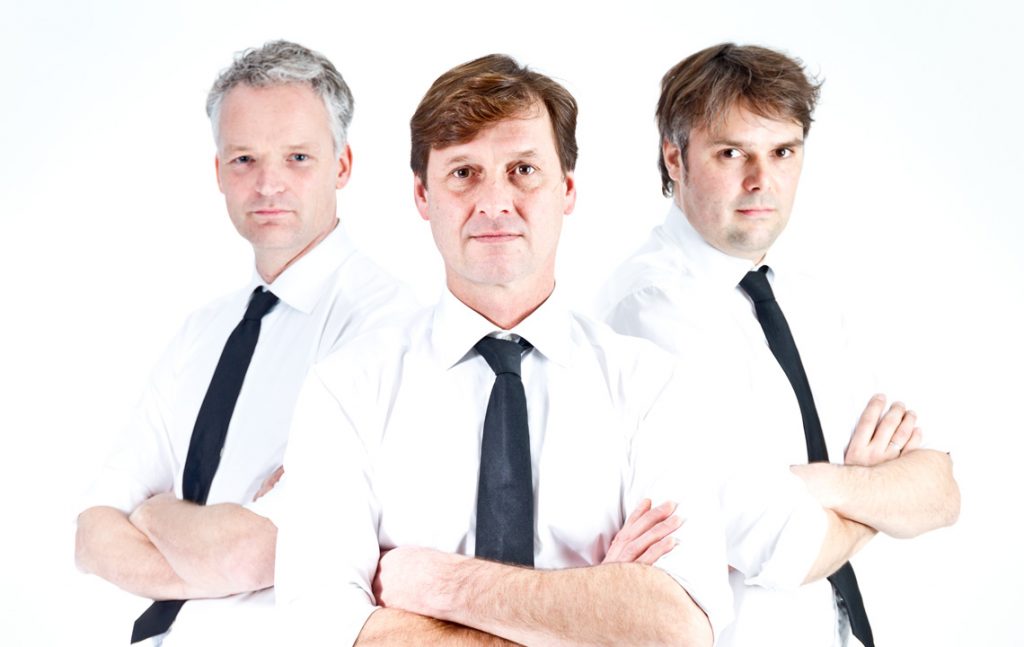 On Saturday February 21st, we will present the very first album on our very own label: MO Blue. The album is called 'The Inventors' and was recorded by the Metropole Orkest Strings and The Ghost, The King & I. The albums released on the MO Blue label will consist of orchestral pop and jazz music. During the concert at our home base, the MCO in Hilversum, the album will be performed for the very first time. A day later there's another concert at the Chassé Theater in Breda.
In the summer of 2013 'The Ghost' (Frans van Geest), 'The King' (Vincent Koning) & 'I' founder Rob van Bavel contacted het Metropole Orkest to plan these recordings. The Idea? Original Jazz based on classical compositions, performed by the trio (Piano, double bass, guitar) supported by a large string ensemble, conducted by Rob Horsting.
The result? The album 'The Inventors', comprising of 9 of Rob van Bavels' compositions. The trio like to think of it as an album of chamber jazz for people with a slightly oversized living room, one big enough to fit in 30 musicians and their instruments. 'The Inventors' is beautiful instrumental music. Classical melodies interchanged with virtuosic jazz solos, groovy rhythms and adventurous transitions from ballads to uptempo.
For a short impression of the recording process, please have a look at the video below.
Published: Tuesday February 17 2015