Sold-out film registration with Snarky Puppy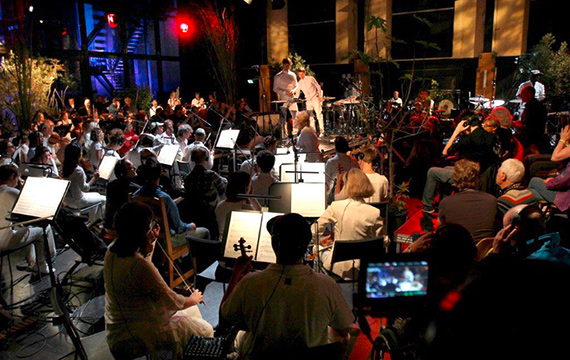 On Saturday 19 and Sunday 20 April we sold out a total of 4 concerts in a less then ordinary setting with Snarky Puppy.
On Friday the 'Machine 3' stage at music venue 'Energiehuis' in Dordrecht (NL) was creatively transformed to suit a unsurpassed live experience for the audience and all music lovers who will hopefully enjoy the video and audio recordings later this year.
The 400 people lucky enough to get a ticket for this co-production between two Grammy Award winners were seated on vacant chairs (and even an odd rocking horse) amongst the musicians and were able to experience the music via a live-mix on headphones which TDK Performance provided for the occasion.
Check out our photo album on Facebook:
(function(d, s, id) { var js, fjs = d.getElementsByTagName(s)[0]; if (d.getElementById(id)) return; js = d.createElement(s); js.id = id; js.src = "//connect.facebook.net/nl_NL/all.js#xfbml=1"; fjs.parentNode.insertBefore(js, fjs); }(document, 'script', 'facebook-jssdk'));
Published: Wednesday April 23 2014