Leo Janssen
1st Tenor Saxophone / Clarinet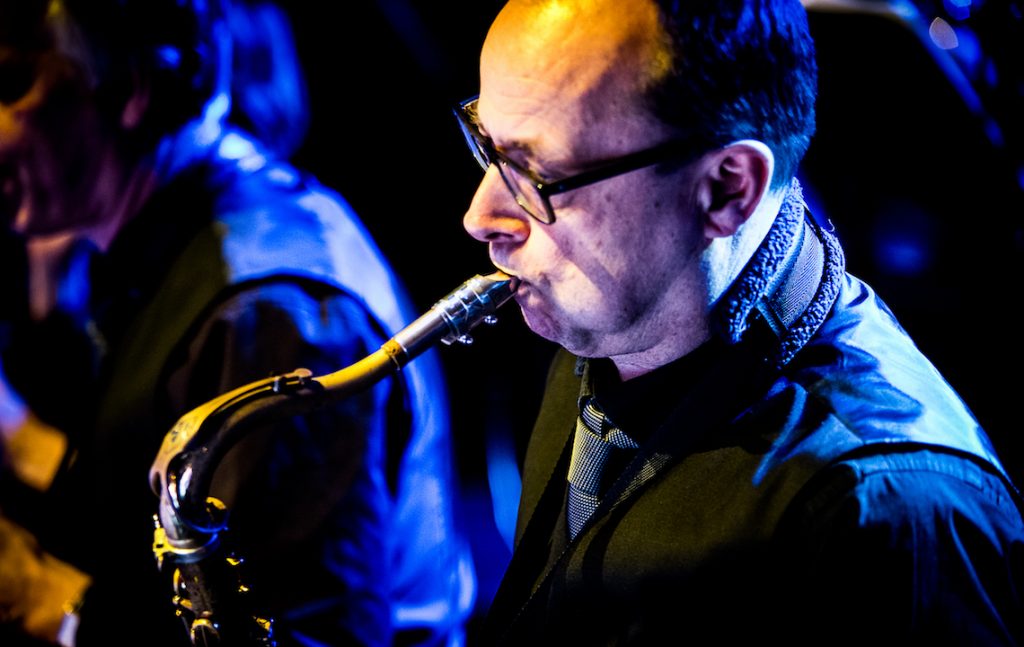 Leo started as clarinet player in a Harmony Orchestra. He studied Saxophone at the Conservatory of Maastricht with Norbert Nozy, followed by a Jazz study at the Conservatory of Hilversum with Ferdinand Povel. Subsequently he got private lessons from Harmen de Boer.
His musical heroes are several composers like Ravel, Bartok and Richard Strauss. Next to this, Miles Davis, Dexter Gordon, Joe Zawinul, Vince Mendoza, Michael Brecker, Jan Garbarek, Ferdinand Povel, Bendik Hofseth, Camaron de La Isla, Hariprassad Chaurasia, Dhafer Yousef, Frank Zappa, David Sylvian, Genesis, Sting, Todd Rundgren, Björk en Peter Gabriel also belong to his musical heroes.
Leo very much enjoys practicing yoga, walking and swimming.