The Night of the Film Music
Film score spectacle at the Ziggo Dome
U bekijkt een pagina over een concert dat al heeft plaatsgevonden.
Klik hier om naar de actuele concertagenda te gaan.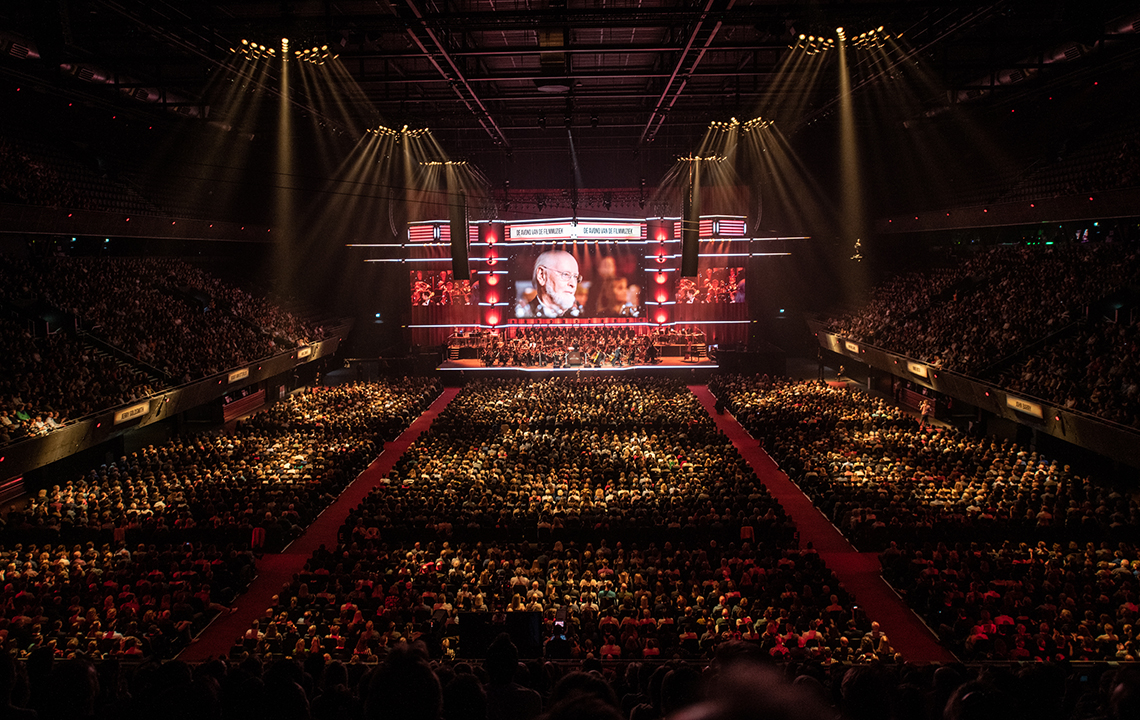 As in previous years, the Metropole Orkest will once again perform the most beautiful film scores by composers such as Hans Zimmer, Ennio Morricone, Ludovico Einoudi, Alan Silvestri and John Williams.
This evening, the orchestra is conducted by British conductor Jules Buckley.
Soloists this year are Alain Clark, Iris Hond, LAKSHMI, Channah Hewitt, Esmee Dekker, Gaia Aikman, Gonzalo Campos, Jonas Pap, Josephina Hoogstad, Nandi van Beurden, Sanne den Beste, Tristan van der Lingen and Valerie Curlingford.
Concerts
Fri 17 Nov, 8:00 pm
Ziggo Dome, Amsterdam
Sat 18 Nov, 8:15 pm
Ziggo Dome, Amsterdam
Sun 19 Nov, 2:00 pm
Ziggo Dome, Amsterdam