Metropole Orkest & DeWolff
Meet again
U bekijkt een pagina over een concert dat al heeft plaatsgevonden.
Klik hier om naar de actuele concertagenda te gaan.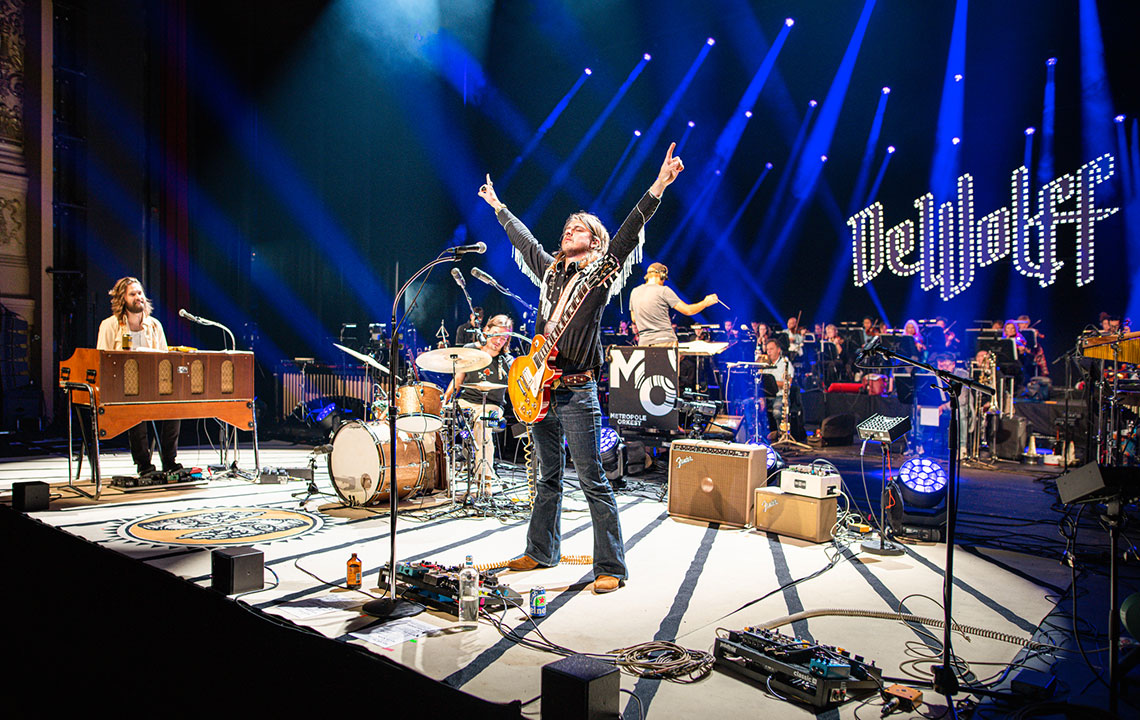 Johan Plomp, dirigent
DeWolff,
Metropole Orkest and DeWolff will once again join forces for a unique concert in Maastricht. Together, the 50-musician strong pop and jazz orchestra and the psychedelic Southern bluesrockband bring DeWolff classics to an epic sound.
DeWolff, a young & highly electrified Hammond-driven power trio from the Netherlands.
They released seven albums, three live-albums, they won a Dutch Grammy and recorded an album with Black Keys-producer Mark Neill. Their own fully analog studio, where they've produced many critically acclaimed albums, has become a cornerstone in the new chapter of Dutch roots-rock history. So, these guys must be in their fif…fou…thir… twenties?! Yes, you heard it right!
Robin Piso and brothers Luka and Pablo van de Poel are some of the meanest, most energetic, road-hardened and virtuosic musicians around (e.g. Pablo was even voted #1 guitar player of the Benelux). They have played over a thousand shows all over Europe, Australia, Indonesia and Russia, preaching their explosive mix of bluesrock with a dash of soul and psychedelica. These guys don't just play music, they breathe music. You only have to see 2 minutes of a live DeWolff show to understand why music from the golden era of rock music still has a place in the 21st century.
During this concert, an extra dimension will be added to the music of DeWolff by Metropole Orkest. Together they will play a mix of old songs and tracks of the latest album 'Tascam Tapes'. This album was recorded in the tour bus during the European tour of the band and was released at the beginning of this year. To top it all off, a few songs of the yet to be release album 'Wolffpack' will be played live for the very first time.
Concerts
Mon 13 Jun, 8:00 pm
Theater aan het Vrijthof, Maastricht