Metropole Orkest plays Americana
On the Road
U bekijkt een pagina over een concert dat al heeft plaatsgevonden.
Klik hier om naar de actuele concertagenda te gaan.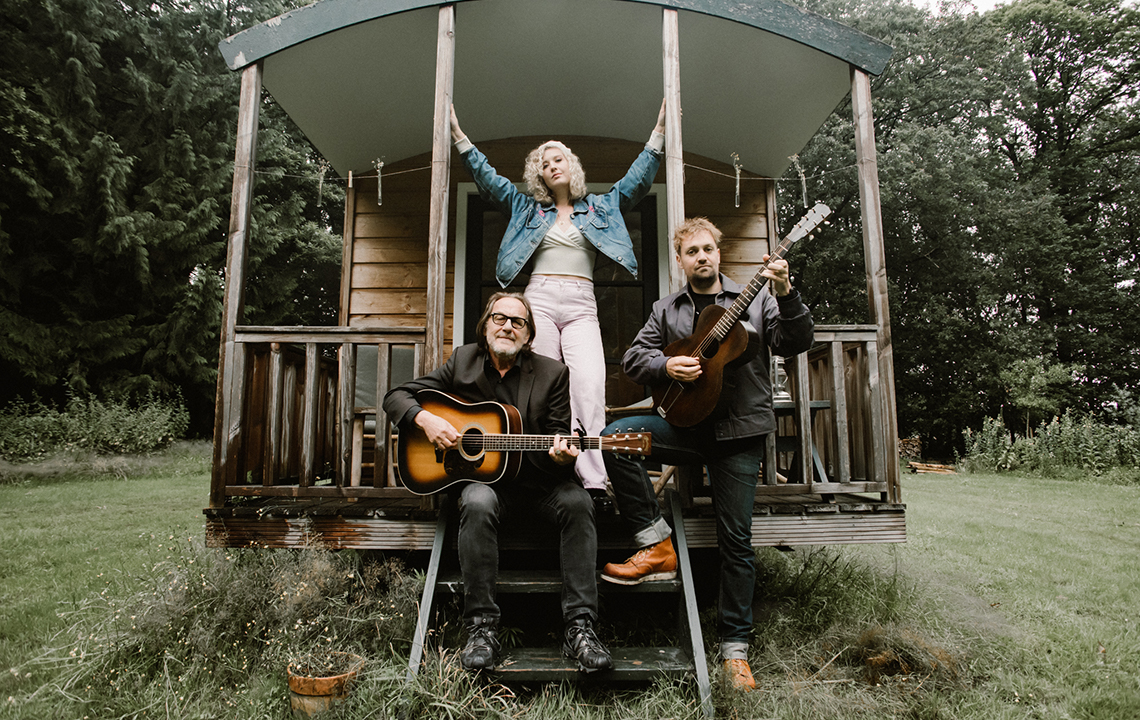 Chris Walden, dirigent
Tim Knol, zang
Ruud Hermans, zang
Leo Blokhuis, presentator
Judy Blank, zang
This September, Metropole Orkest will dive into the world of Americana. During four concerts throughout the Netherlands, the orchestra and amazing soloists will give their own twist to the American tradition of country, folk and blues.
What happens when you combine Americana and orchestral music? The Metropole Orkest and Leo Blokhuis take you on a musical road movie starring Tim Knol, Judy Blank and Ruud Hermans.
After the release of his self-titled debut album in 2010, things went fast for Tim Knol. He won an Edison for best new artist, scored a hit with 'Sam' and played at festivals such as Pinkpop and Lowlands. In 2018 Tim released his fourth solo album 'Cut the Wire'. With this record he cuts the wire with the turbulent Rock 'n Roll period. A new period full of beautiful songs, sweet melodies and special stories has arrived.
Judy Blank released her debut album 'When the Storm Hits' in 2014. When her second album 'Morning Sun' followed in 2018, her career took off. She scored a Topsong on Radio 2, stole the heart of none other than Elton John with her ballad '1995', played at the international showcase festival SXSW in Austin and was the very first Dutch artist ever who got invited to the largest festival in the genre: AmericanaFest in Nashville.
In 2019 Ruud Hermans won The Voice Senior, but long before this his voice could be heard everywhere. He sang in the band 'The Tumbleweeds' and scored a hit with 'Somewhere Between'. In addition, he presented radio programs such as 'Het Theater Van Het Sentiment' and 'Country Time' for many years. Next to all of this he is also known as one of the most appreciated singer-songwriters in the Dutch Country scene.
Leo Blokhuis is known as a great music lover and connoisseur. He shares his love for music (and things related to it) in his books, radio programs (on NPO Radio 2 and kxradio.nl), in TV programs, of which Top 2000 a Gogo is the most well known, and in theatres.
During the roadmovie you will see beautiful images by photographer Govert Driessen, photo's taken during his many travels through the United States.
Concerts
Wed 1 Sep, 8:15 pm
Concertgebouw de Vereeniging, Nijmegen
Thu 2 Sep, 8:00 pm
Chasse Theater, Breda
Fri 3 Sep, 8:15 pm
Kunstlinie Almere Flevoland, Almere
Mon 6 Sep, 8:30 pm
SPOT - Grote Zaal, Groningen