Musikfest Bremen
Together with Kurt Elling and Dee Dee Bridgewater
U bekijkt een pagina over een concert dat al heeft plaatsgevonden.
Klik hier om naar de actuele concertagenda te gaan.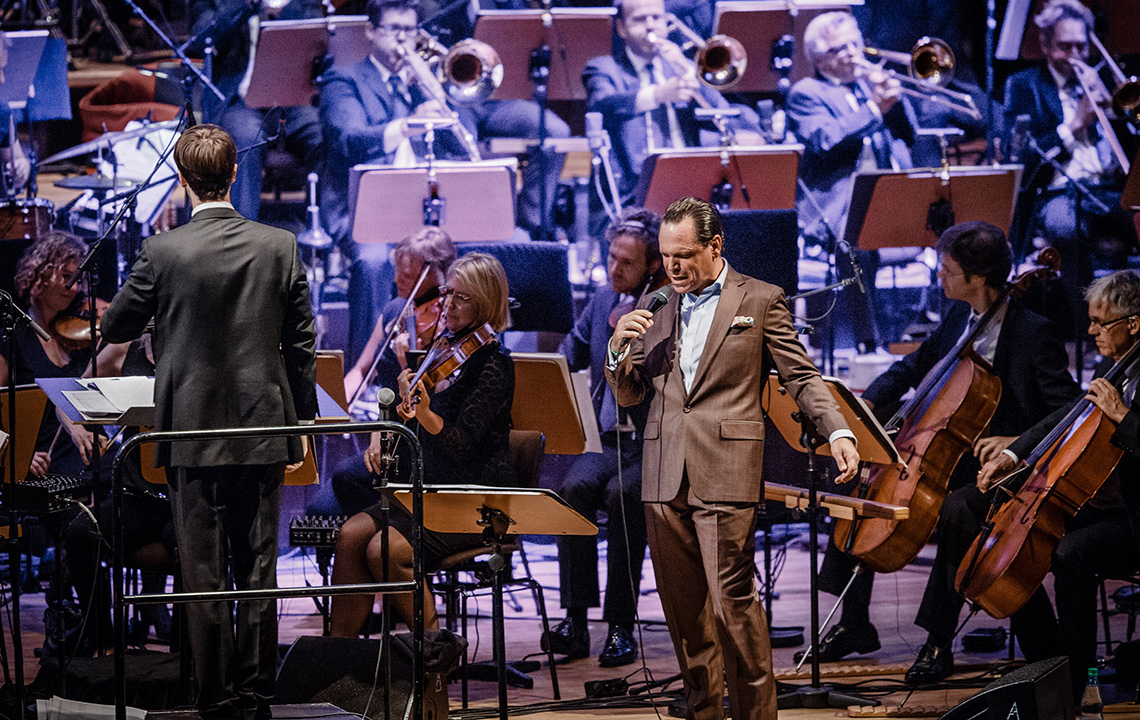 Fot the fifth time, the Metropole Orkest was asked to be at the Musicfest Bremen. This year we will be accompanied by Kurt Elling and Dee Dee Bridgewater.
Vocalist and lyricist Kurt Elling was born in 1967 in Chicago and is now living in New York. Music specialists and the media have declared Kurt Elling, the man with the deep baritone and a range of 4 octaves, to be the best male jazz vocalist of the last 2 decades. He was influenced by King Pleasure and Jon Hendricks, who inspired him to do 'vocalese' (writing lyrics on instrumental jazz-solos) but also Frank Sinatra and Mark Murphy.
Besides scatting, Elling is also renowned for the so-called 'ranting': he improvises words and sentences on the spot.
American jazz singer Dee Dee Birdgewater was born in Memphis, Tennessee. She grew up in a very musical family and was exposed to jazz early on. She played in several bands and musical and started a successful solo-career. During her jazz career she won three Grammy's and a Tony. Just like Elling, she can be seen as one of the biggest jazz artist of our time.
Concerts
Sat 26 Aug, 7:00 pm
Deutsches Auswanderhaus, Bremerhaven