Uitmarkt – Musical-sing-along
Closing act Uitmarkt 2014
U bekijkt een pagina over een concert dat al heeft plaatsgevonden.
Klik hier om naar de actuele concertagenda te gaan.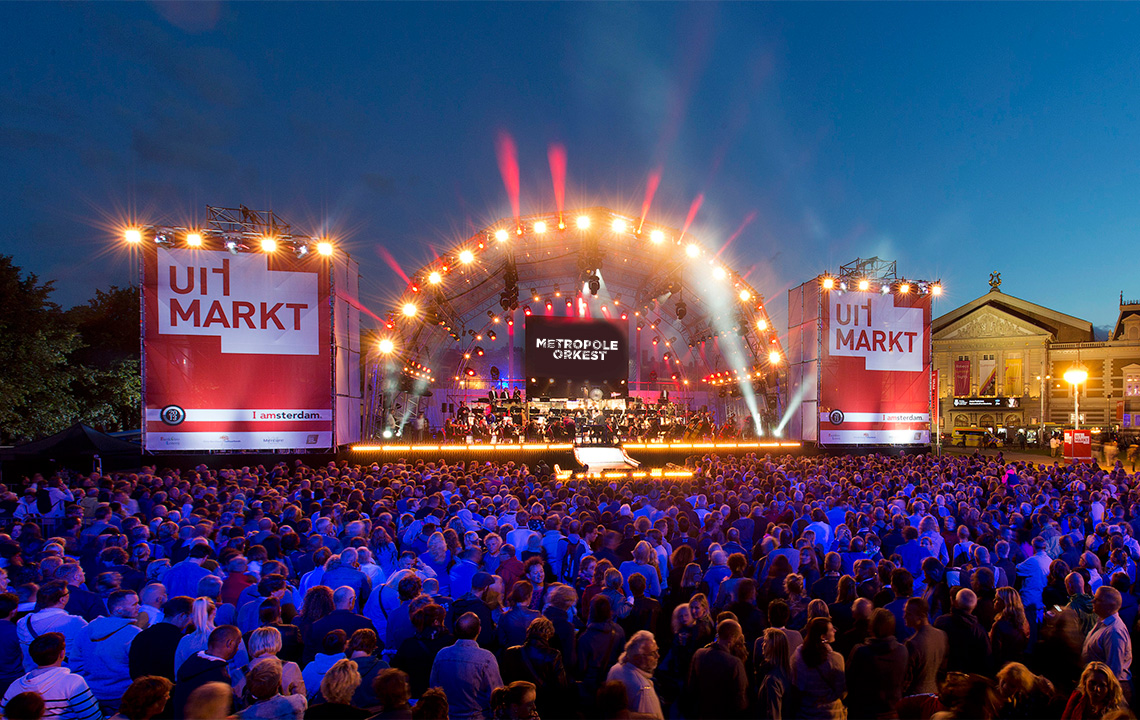 Metropole Orkest
Maurice Luttikhuis, dirigent
Na zo'n 300 voorstellingen wordt de Uitmarkt dit jaar weer traditioneel afgesloten met de populaire Musical Sing-a-Long.
Onder begeleiding van het Metropole Orkest treden diverse artiesten op zoals Simone Kleinsma, Berget Lewis, Willeke Alberti, Henk Poort, Chantal Janzen, Jim Bakkum en vele anderen. Zij zingen bekende nummers uit lopende en nieuwe musicals die het komende seizoen in de Nederlandse theaters te zien zijn waarbij het publiek luidkeels mee kan zingen. De musicals die dit jaar voorbij komen zijn onder andere The Sound of Music, Billy Elliot, Soldaat van Oranje, Dorus, Dreamgirls, Heerlijk duurt het langst, Onder de groene hemel en Moeder, Ik Wil Bij De Revue.
De Musical Sing-a-Long is live te zien op zondag 31 augustus vanaf 21:15 uur op Nederland 1. De uitzending wordt herhaald op zaterdag 25 oktober om 16:00 uur op Nederland 1
Concerts
Sun 31 Aug, 9:20 pm
Museumplein, Amsterdam