Metropole Orkest Cellos at ADE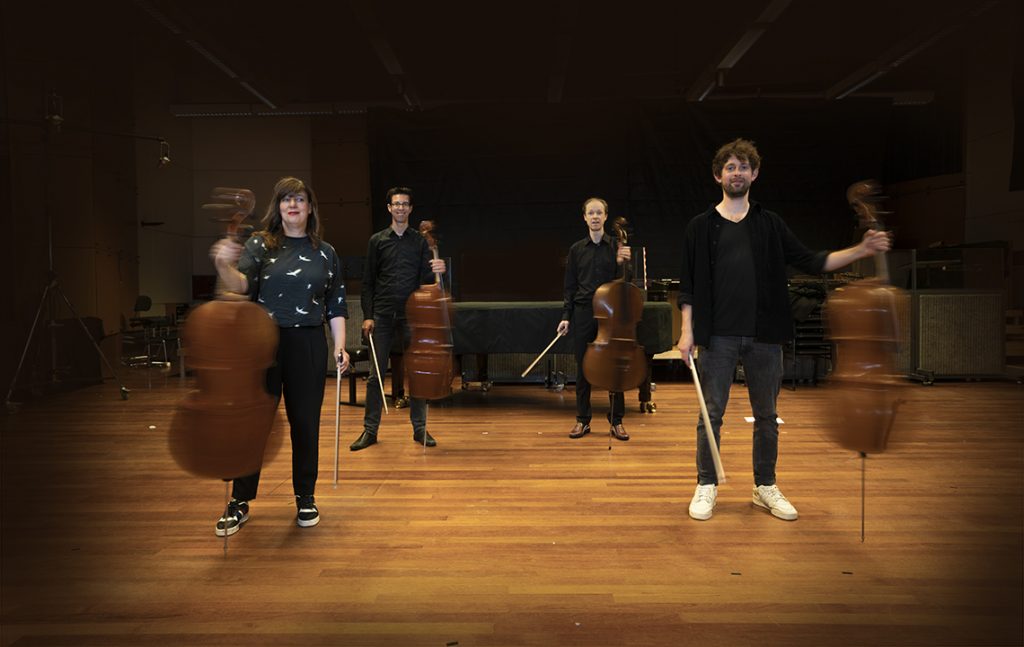 Unfortunately, Amsterdam Dance Event won't take place in its traditional way his year. That's why ADE Online was introduced. Our very own cellists will be part of this online festival as well. On Friday October 23 they will play 'Metropole Orkest Cellos x A'DAM Toren presents Dance Classics'.
The four cellists of the Metropole Orkest prove how versatile a cello can really be. The quartet combines a broad musical taste and knowledge with a good dose of creativity and improvisation. The MO Cellos are specialists in crossover and for Amsterdam Dance Event they play a sparkling mix of famous dance classics (arranged by Berlin based Stefan Behrisch). Recorded in the mindblowing ambience of the A'DAM Toren. You can enjoy this performance Friday October 23 from 8.00 pm (CET) on YouTube and Facebook.
Published: Wednesday October 21 2020